Interview
JAWS talk this weekend's Fluffer Pit Party: "I cannot wait for this show"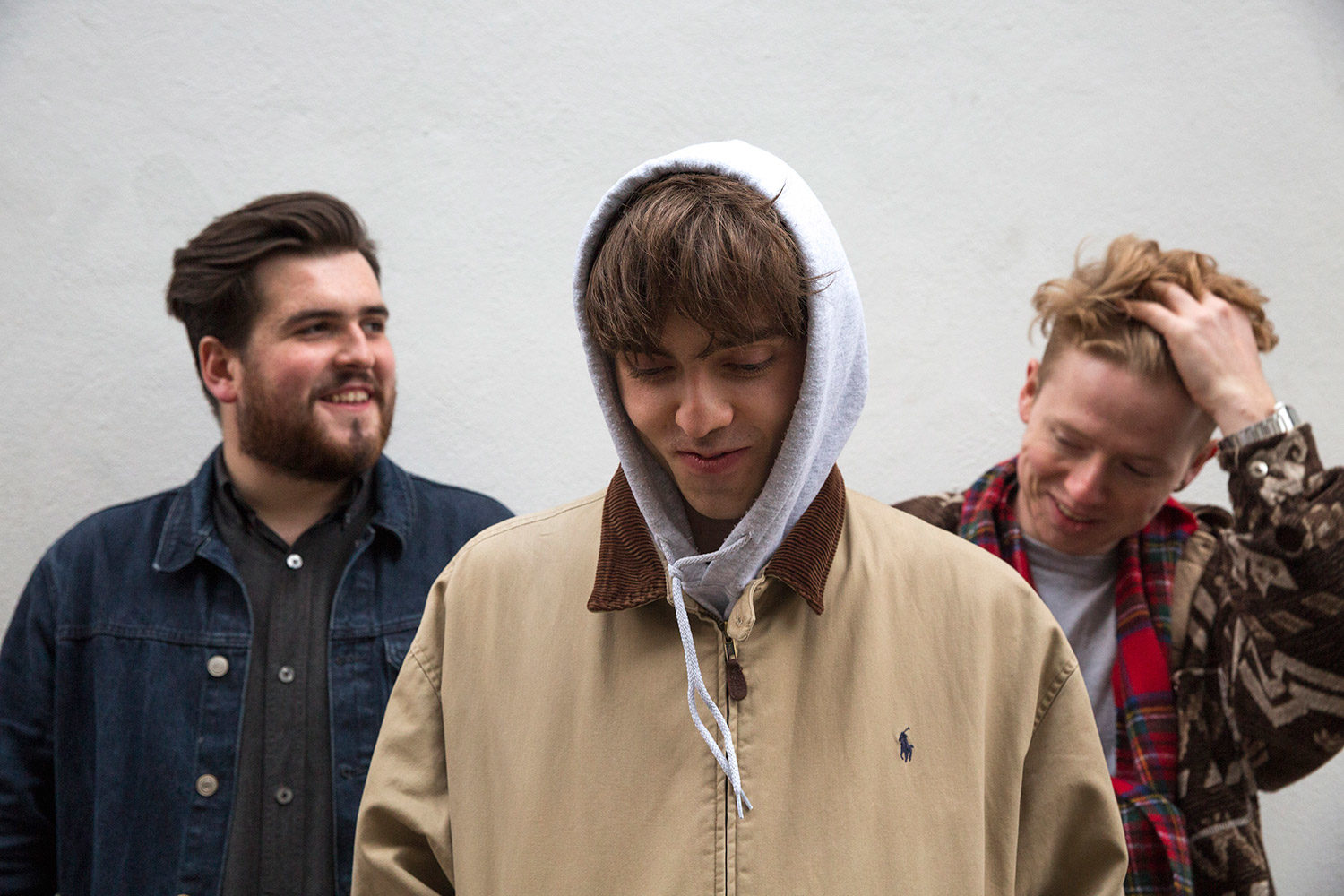 Ahead of the band's co-headlining stint with PINS this weekend, we caught up with frontman Connor Schofield.
As you may already be aware, this year we're joining forces with the brilliant team behind Fluffer Records to bring you some incredibly exciting shows this summer. Not only will this year's edition of Fluffer be bringing Spring King, Deap Vally and Japandroids to a secret East London warehouse for their infamous pit parties, but this weekend they're hosting a special all-dayer to get things underway properly.
This Saturday (22nd July), Birmingham's ace JAWS will be teaming up with PINS to co-headline the all-day event, which is taking place at a yet-to-be-confirmed Hackney warehouse, with a 360 stage.
Ahead of their show, we spoke to JAWS frontman Connor Schofield to find out how the band have been prepping, and how much they know about playing in the round…
Hello! Who're we speaking to and how're you doing?
Hi!!! It's Connor [Schofield] and I'm gr8 thanks!
You last played shows back in April, but you've got some coming up - how have you been prepping to get back on stage?
Just by putting the hours in at the practice room. I just moved to London so i've been going back to Birmingham every couple of weeks to practice.
How has it been playing a bunch of UK festivals?
Festivals are always fun - it's a nice break from playing in venues and clubs all the time.
What highlights have there been from this year's fest season so far?
It hasn't really started [for us] yet to be honest but I'm really looking forward to Truck Festival, Y NOT and Beyond The Tracks in Birmingham
'Simplicity' has been out for almost a year now; what's it been like getting to play these new songs live? Do you find they tend to take on a new life at your shows?
It's really good, we sat on the album for a long time before it came out so all the songs still feel so new when we play them live which is nice. I feel like we're quite different live to how we come across on record which is cool, there's a bit more energy in the sounds when we're on stage.

How do you think the new songs fit in with your older material as part of the set?
I think they sit side by side quite well, even though personally I think 'Simplicity' is a big step up musically from 'Be Slowly'.

You're going to be playing the Fluffer Pit Party this weekend in a secret location ! Have you got much experience with pit parties? We can only assume things could get messy…
I have zero experience with pit parties, but I cannot wait for this show. It sounds like a lot of fun.

You'll also be playing alongside PINS - have you been able to hang with them much before?
I don't think we've ever hung out, but I'm sure we've shared stages before. Theres a hand full of bands we always play on these line-ups with and always miss each other.

Have you already started to think ahead about what you might want to explore next musically? What will you be getting up to later this year?
We're slowly getting back into the writing process for whatever we do next; an EP? Album 3? Were just going to see what happens…

JAWS co-headline the Fluffer Pit Party this Saturday (22nd July) with PINS. To get your hands on tickets, head here.

Get your copy of the latest issue