DIY Presents:
Demob Happy and Nova Twins join Spring King's Fluffer Pit Party
The pretty-damn-stellar line-up comes to a secret Hackney venue in September.
DIY faves Spring King are playing the final show of the new series of Fluffer Pit Parties for DIY, in association with Pistonhead Lager and Orange Amps, and we can now announce the stellar support bill for the 15th September gig.
Brighton hellraisers Demob Happy and South East London's Nova Twins will join Tarek and co. at a secret Dalston ballroom with a 360 stage next month for the second show in the series.
2017's Fluffer Pit Parties kicked off last weekend with an all-dayer topped by capital letter fans PINS and JAWS.
Deap Vally play the next Pit Party on 23rd August, joined by Baby In Vain and Yassassin, before Japandroids play the following week.
Grab one of the few tickets left for the Spring King Pit Party here, and view its amazing poster and full details of the other shows in the series below.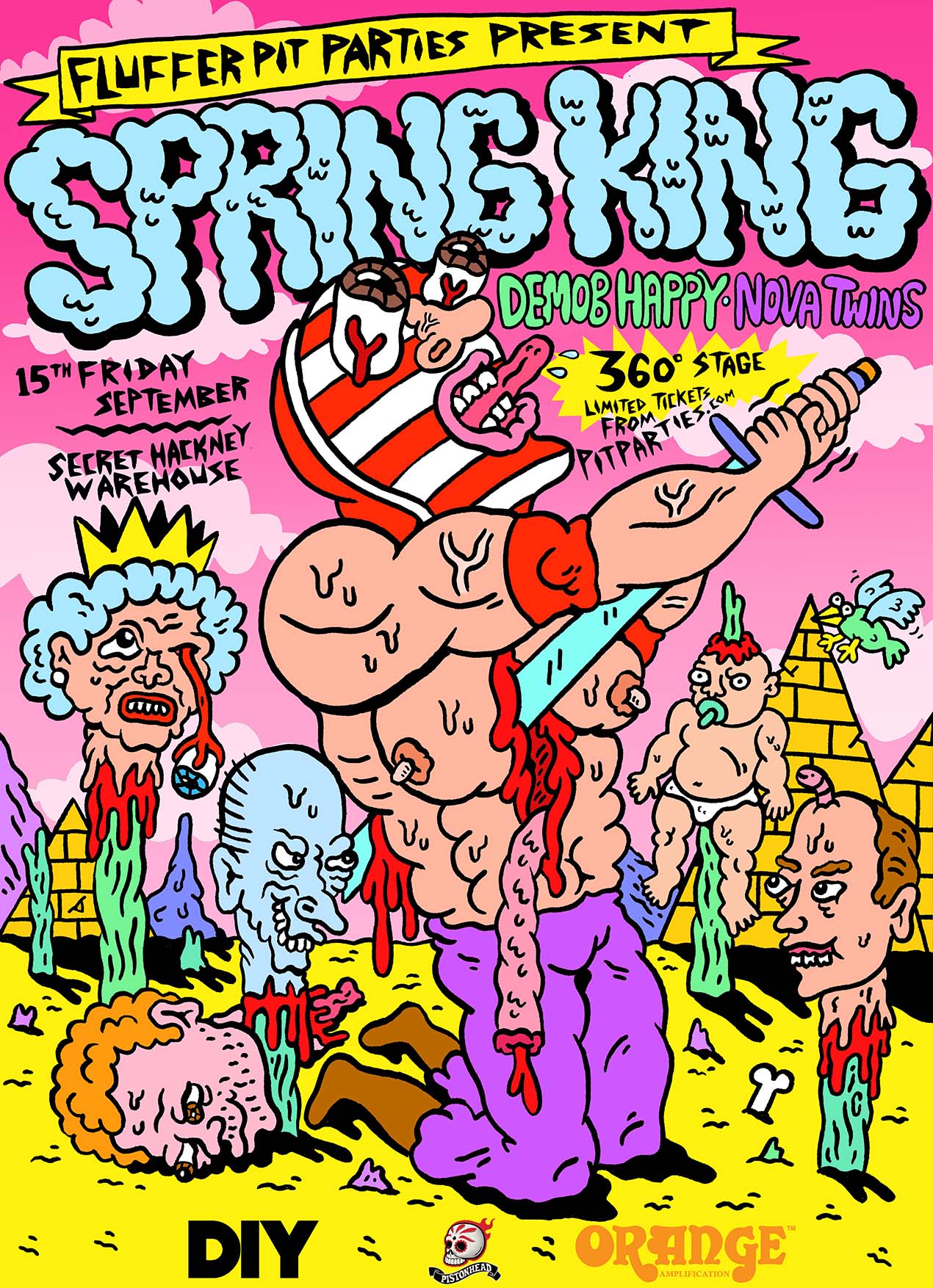 AUGUST
23 Deap Vally (w/Baby in Vain, Yassassin)
30 Japandroids
SEPTEMBER
15 Spring King (w/Demob Happy, Nova Twins)