Watch:
Filthy Friends play a back yard gig in the video for 'Despierta'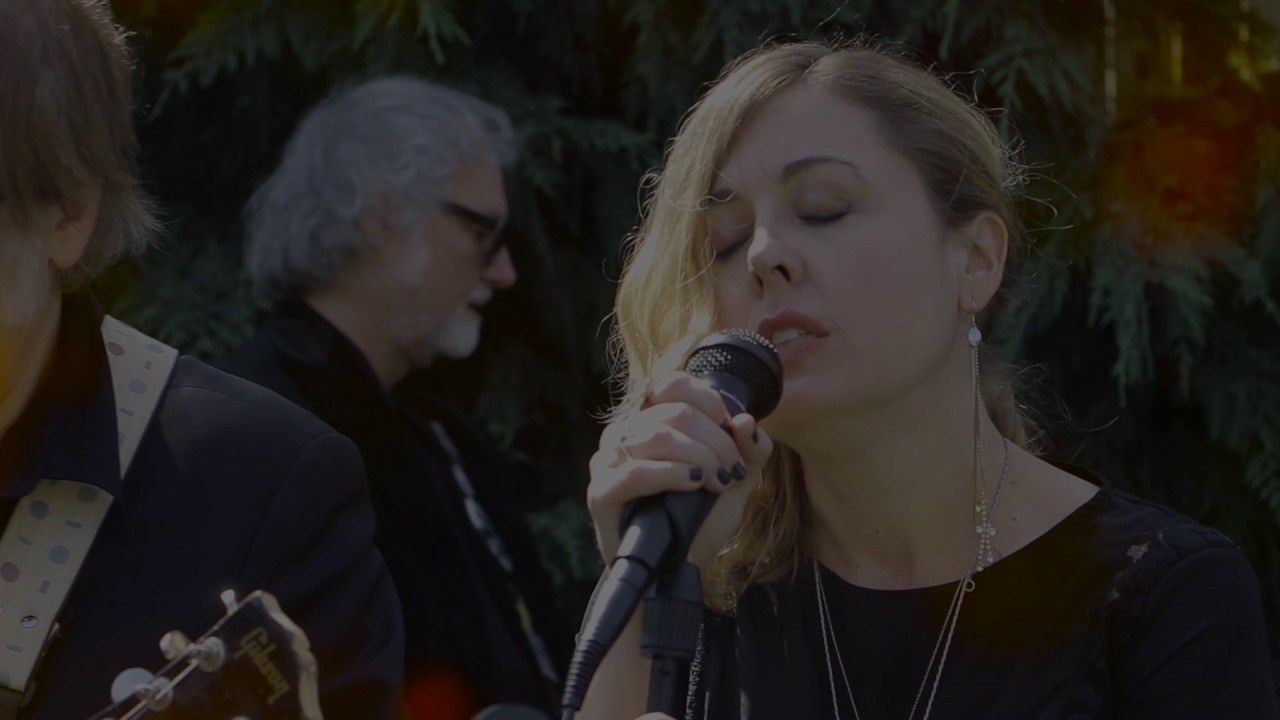 The supergroup featuring members of Sleater-Kinney and R.E.M. head outdoors in the clip.
Back in June Filthy Friends – aka the supergroup of R.E.M's Peter Buck, Sleater-Kinney's Corin Tucker and more – announced that they'd be releasing their debut album 'Invitation' on 25th August via Kill Rock Stars.
Not long before it's unveiled then! But if you can't wait for another peek into what 'Invitation' will be like, they've shared a new video for their track 'Despierta'. Unfortunately, it doesn't seem like a bunch of Filthy Friends got the same memo. In the charmingly lo-fi clip, the band play a pretty low-key back yard gig and soon word of mouth begins to spread about the performance.
Cue a load of fans getting wind of what's going on and running to make it in time to see the set. Spoiler alert: they're all a bit too late to get there. Then again, they'd probably have had to run like Usain Bolt to catch a glimpse of the band in action if it was a one-song set…
Watch the video for 'Despierta' below.