Out Now!
Out Now! The August 2017 issue of DIY, with Kasabian, Wolf Alice, INHEAVEN, Rat Boy, The Cribs and more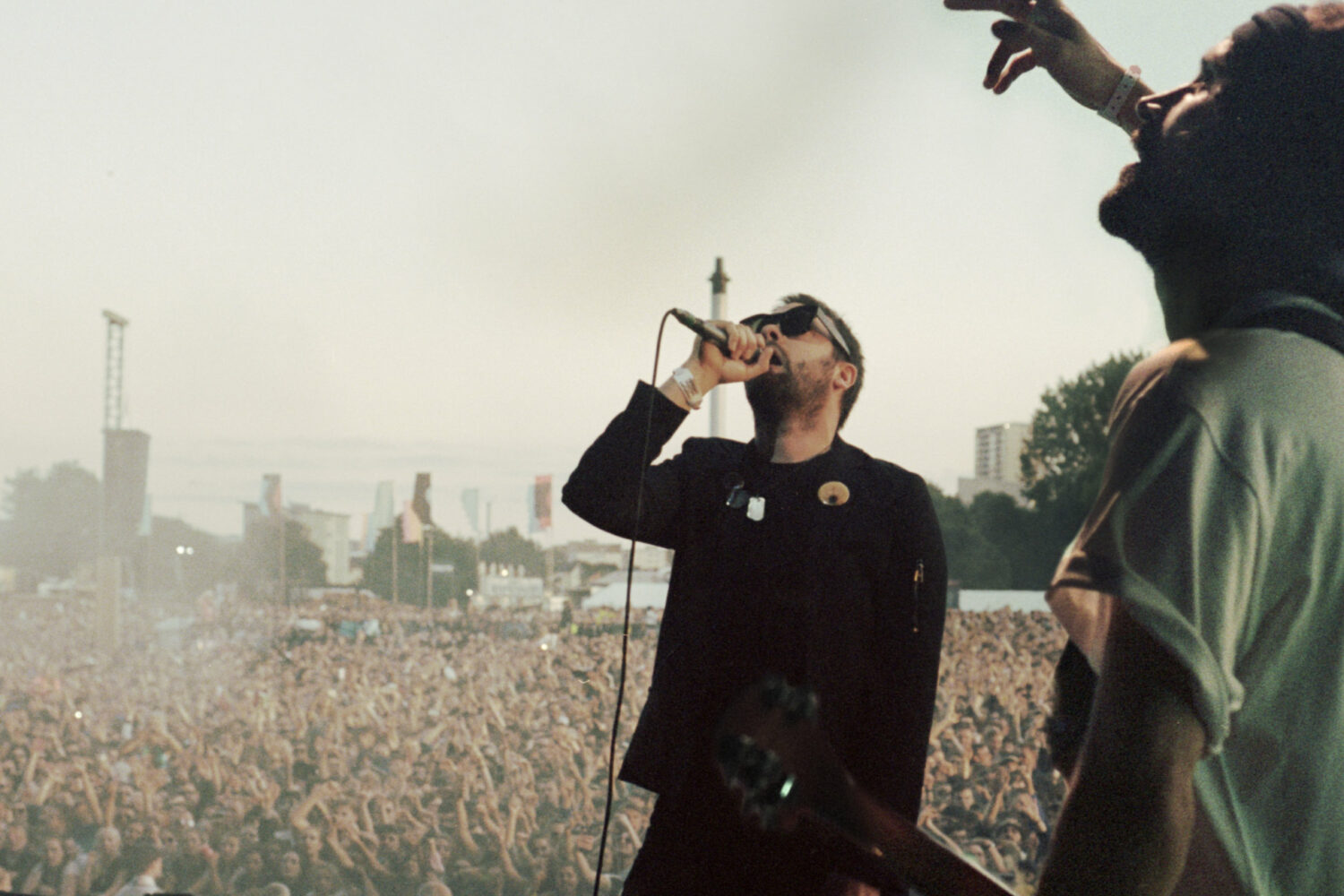 DIY is free - pick up a copy from stockists across the UK, or read for free online.
As they gear up to return to the top of the Reading & Leeds Festival bill this month, August's cover feature has us catching up with Kasabian for a whirlwind 36 hours inside the machine as they slay TRNSMT festival and take down anyone in their way - as per usual. Resistance is futile.
Jordan Cardy might only be at the start of his career, but the man better known as Rat Boy is no wallflower either. Yet behind the gobby exterior, Cardy's managed to land the support of music's top table (Hey Damon! Hey Kendrick!) around the release of debut LP 'Scum'. We get to grips with the real character behind the facade.
Elsewhere, we've got a smorgasbord of talent from the very, very new to our most beloved stalwarts. The Cribs chat new LP '24/7 Rock Star Shit' and getting back to their punkest of roots, INHEAVEN dish the goss on their hugely exciting debut (including some ghostly Freddie Mercury input) and we join Wolf Alice in America as they get back in the live ring to unveil 'Visions Of A Life' for the first time.
In NEU, meanwhile, we talk to fast-rising rockers Yonaka, and get the low down on new Heavenly signings The Orielles and London experimentalists ALASKALASKA.

Not enough? Well, get yer eyes around the definitive DIY ratings of this month's essential new releases, including Lana Del Rey, Queens of the Stone Age, Arcade Fire and more. Then it's a festival special of live reviews with reports from Mad Cool, Citadel, Super Bock Super Rock, Latitude, Nos Alive and Rock Werchter (plus a front row report from The Maccabees' final ever show. Sob).

PHEW. All this and more is in the new issue of DIY, out right now. It's available free across the UK from our stockists - head here for a list - and readable online below. If you'd rather have a copy posted to you in person, you can order one (or subscribe!) under this very message.