Watch
Catholic Action unveil 'Propaganda' video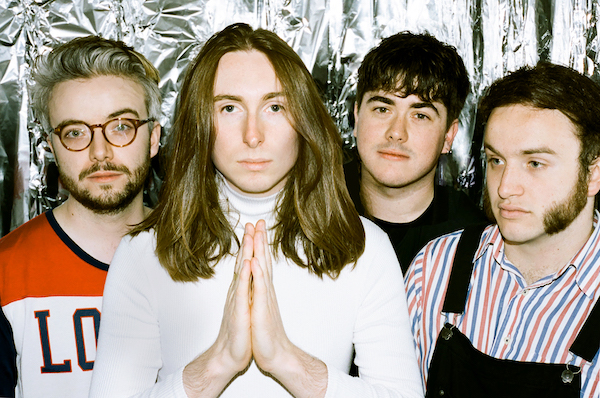 The track features on the band's debut album, 'In Memory Of', released in October.
Catholic Action have unveiled a steadfastly low-budget video for single 'Propaganda'. The track is taken from the Glasgow four-piece's debut album, 'In Memory Of', announced last month and released in October (you can find more info from frontman Chris McCrory's mouth over here).
"We made this our rehearsal room with whatever equipment we could find there," says Chris of the video. "Same space and same VHS camera we used for our previous video, 'Breakfast'. The subtitles are in Chinese, kindly translated by Yanqi Angie He from our label."
He breaks down the cost as following:
Catholic Action - Propaganda Cost Breakdown:
Morrisons Savers Wrapping Foil (x4) : £2.68
Morrisons Flowers (x2): £5.00
Chris' Sister's Strobe Light: Free
Jamie's pile of old NME magazines: Free
Chinese Translation: Free
Total: £7.68
Watch 'Propaganda' below.