Album Review
The Cribs - 24-7 Rock Star Shit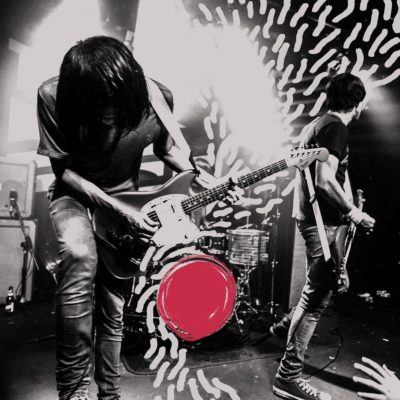 An unadulterated thrash through everything the Wakefield trio do so well.
Label: Sonic Blew
Released: 11th August 2017
If there were any early indications to cling onto of the path The Cribs have taken on their seventh album, its title goes a pretty long way. '24-7 Rock Star Shit' is an unadulterated thrash through everything the Wakefield trio do so well.
Having made records with Johnny Marr and added all manner of elements to their sound, the band's latest is a brilliant reminder that Ryan, Gary and Ross are at their most powerful when they strip back their sound to its scrappy core.
Single 'In Your Palace' is a riff-led beast, taking the band back to the basements they cut their teeth in, even when they can now command arenas. 'Sticks Not Twigs' is a reflective acoustic trip, recalling Elliott Smith, while closer 'Broken Arrow' ends things with a fuzz-filled blast.
Announcing the album (on the 24th of the 7th, no less), and releasing it less than three weeks later, The Cribs pretty much have free reign to do whatever they please at this point, and the freedom is glorious to see. The brothers Jarman have always been unhinged and chaotic, but with very little left to prove, they're more than happy to keep rattling through record after record of brilliant, scrappy, socially-conscious indie punk.
Never swayed or changed by their relative fame or scenes that come and go, their staying power has never been more certain, and their status as bonafide indie royalty isn't being removed any time soon.

Get your copy of the latest issue
More like this