Cover lover:
Listen to Perfume Genius cover Mary Margaret O'Hara's 'Body's In Trouble'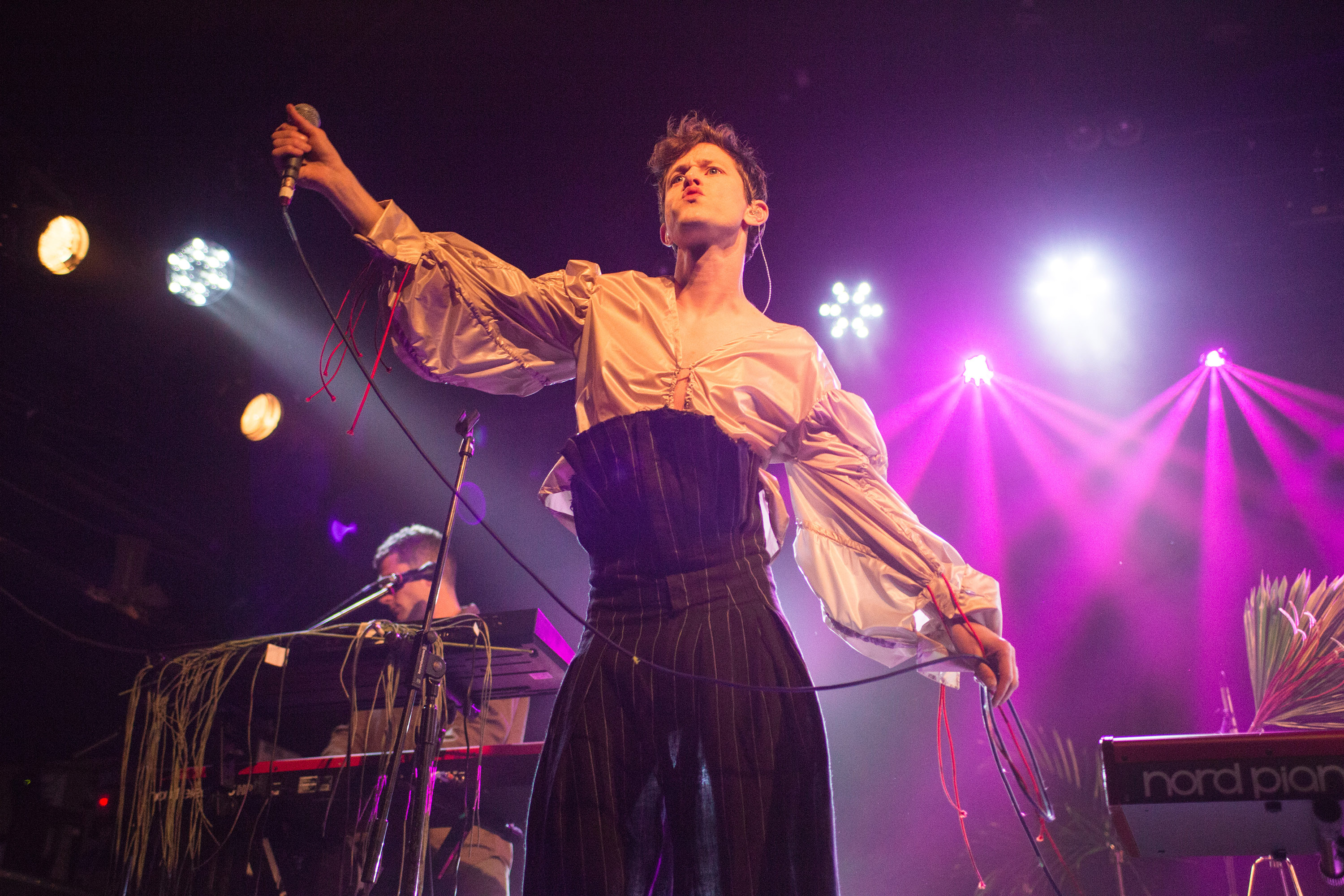 His version of the Canadian singer-songwriter's 1988 tune is pretty different to the original.
It's been a couple of months since Perfume Genius released his ace new album 'No Shape', but with a November UK tour coming up and an appearance at Pukkelpop this weekend, Mike Hadreas shows no sign of slowing down.
He's now live-recorded a Spotify session, where he took on a version of 'No Shape' highlight 'Slip Away'. At the same time, he also recorded a version of Mary Margaret O'Hara's 'Body's In Trouble', a tune from 1988 by the Canadian singer-songwriter which doesn't really sound anything like the original.
As reported by Stereogum, Mike said of the cover: "I started covering this song on tour almost immediately after hearing it for the first time. I was so struck by her command and presence even though she weaves in and out of being present. Her vocal is somehow on the rhythm and completely around it, lyrics and chords are repeated throughout but there is no real center. There are brief moments where the music fully connects in a traditional way but after a few listens the most satisfying part is the song's magic formlessness. I wouldn't dare try to mimic or recapture her performance, but I tried to sing in the same wandering, mantra-like way – but taking it somewhere a little more sinister. I've lost count of how many times I use the word "body" in my songs".
He continued: "My relationship with my own body is confusing and I use music to try and puzzle it out, or as rebellion against needing a form at all. Playing this cover onstage every night I use her lyric to phase in and out of both of those ideas".
Listen to Perfume Genius cover 'Body's In Trouble' below.
Perfume Genius plays Pukkelpop (16th – 19th August) where DIY is an official media partner. Tickets are on sale now. Visit diymag.com/presents for more information.
WE'VE GOT A FAVOUR TO ASK
We're often asked by potential advertisers about you, our readers. So we'd really appreciate it if you'd offer up a bit of information about you, and your music-loving habits by filling in our 2019 readers' survey.
Click here to reach the 2019 DIY readers' survey.
(Don't worry, none of what we're asking for is personally identifiable - and no questions are compulsory.)