Premiere:
Man Duo talk us through their new album 'Orbit'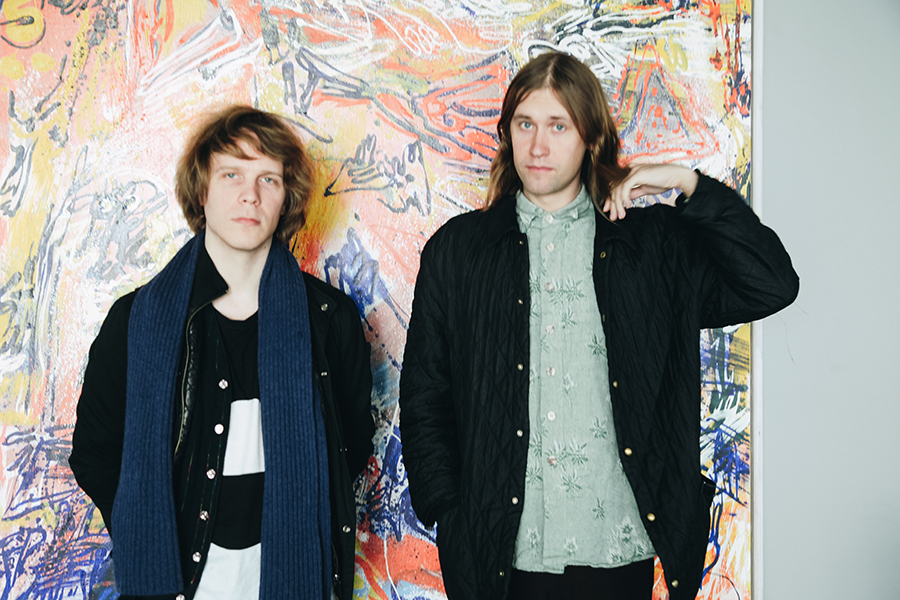 Jaakko Eino Kalevi and Long-Sam give us a track-by-track guide to the LP, which is out tomorrow (18th August).
In June, Jaakko Eino Kalevi and Sami Toroi, aka Long-Sam revealed that they'd be releasing a new album under their name Man Duo, a follow-up to their 2012 LP 'Amateurs de Vérité'. Speaking of the collaboration, Jaakko said: "we're more professional now but we still have the spirit of amateurs".
With their new album 'Orbit' due tomorrow (18th August) via Kaya Kaya, the pair are now streaming the whole LP on DIY. It's a record that's been recorded both at Long-Sam's place in Helsinki as well as Jaakko's Berlin studio, and break numerous language borders by containing vocals in English, Finnish and Italian. Its eight tracks – which includes lead single 'What If It Falls' and the recent 'The Middle' featuring cult singer Sean Nicholas Savage – sees the pair moving fluidly between genres too, blending together elements of krautrock, funk, electro and spaced-out cyber-ballads.
Jaakko and Sami have given us a track-by-track guide to each of the tracks on the album. Listen to the whole of 'Orbit' exclusively below and let them guide you through its cosmos.
One Formula - This is a depiction of a certain modern lifestyle.

Ile's Dream - Krautrock-influenced song based on a dream that a friend had.

The Middle (ft. Sean Nicholas Savage) - We worked on this song for quite a long time but eventually what really made it work was Sean's vocals. Took some time to realise that.

What If It Falls - This deals with events of an almost catastrophic nature.

Tanyan Teema - 'Tanyan Teema' was originally released on a compilation album, CORD, which featured songs inspired by the film of the same name.

Unter Vier Augen - House music for apartments.

Vanessa - A song about the night of a concert and the absence of Vanessa.

The Boss - This song started out as an improvisation with a couple of synths and later grew bigger as we added more layers. The lyrics feature the boss, who's bionic.