Muse bring out the oldies at charity fan-request gig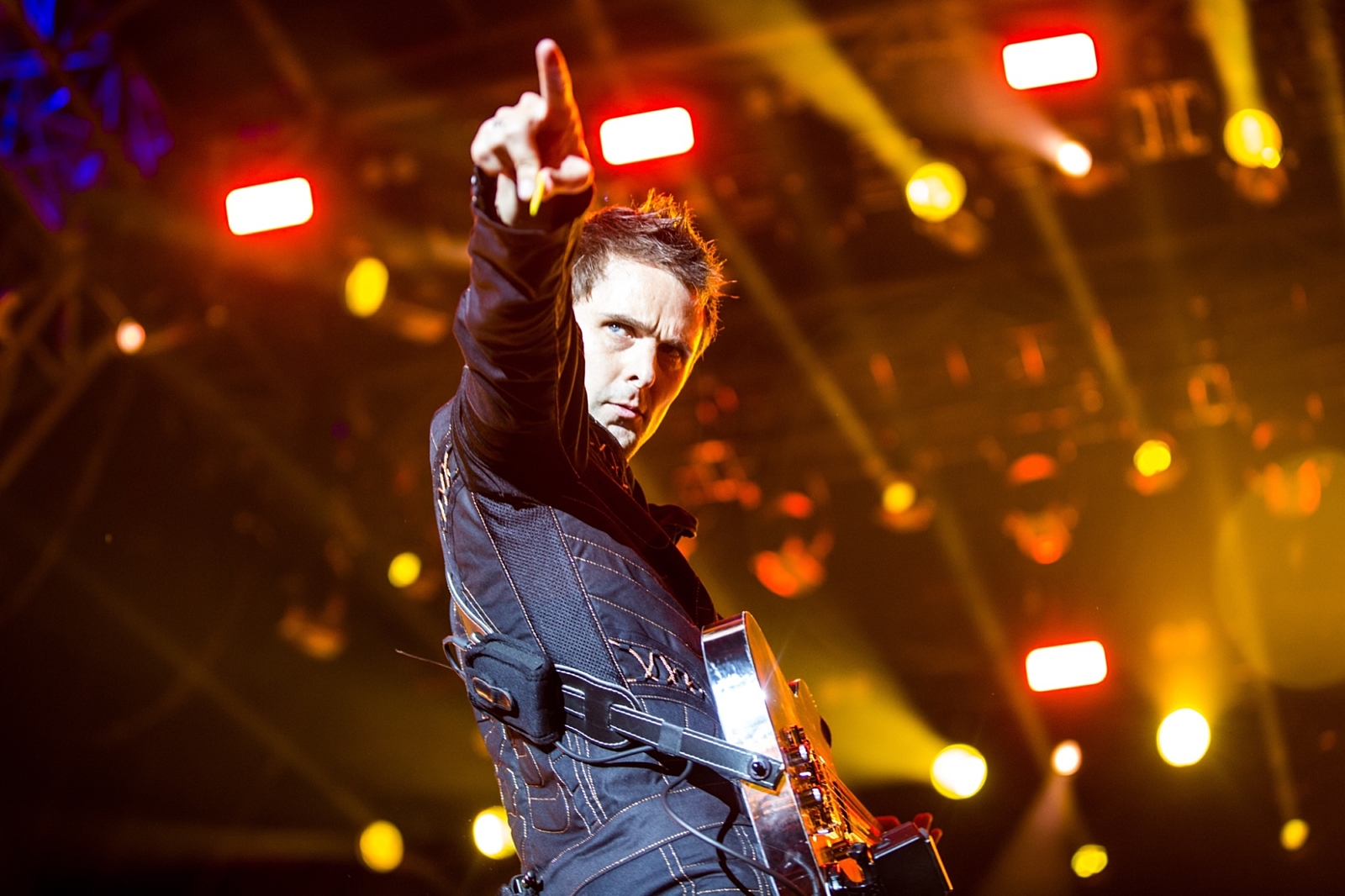 It's B-sides and rarities a-go-go at the Shepherd's Bush Empire shindig.
Saturday night saw Muse take to the (for them) tiny confines of the 2,000-capacity Shepherd's Bush Empire to play a charity gig in aid of The Passage, London's largest voluntary sector resource centre for homeless and vulnerable people.
The gig was 'by request' - ticket holders were asked for their top ten favourite tracks by the Reading & Leeds headliners, the results being collated to curate the band's set on the night.
And, unsurprisingly, the result featured a few rarities. 'Starlight' B-side 'Easily', released back in 2006 made its live debut, while debut title track 'Showbiz' was played for the first time since that same year, and 'Glorious', from 2006 album 'Black Holes and Revelations' made its way to the set list for the first time since 2005.
The encore saw 'Sing For Absolution' get its first play since 2007, too.
Other songs featured included 'Muscle Museum', 'Dead Star', 'New Born' and 'Citizen Erased'.
Muse headline Reading & Leeds festival next weekend, alongside Kasabian and Eminem. Latest album 'Drones' was released in June 2015.
Here's a fan video to prove 'Showbiz' actually happened.