Deap Vally set the main stage ablaze at Reading 2017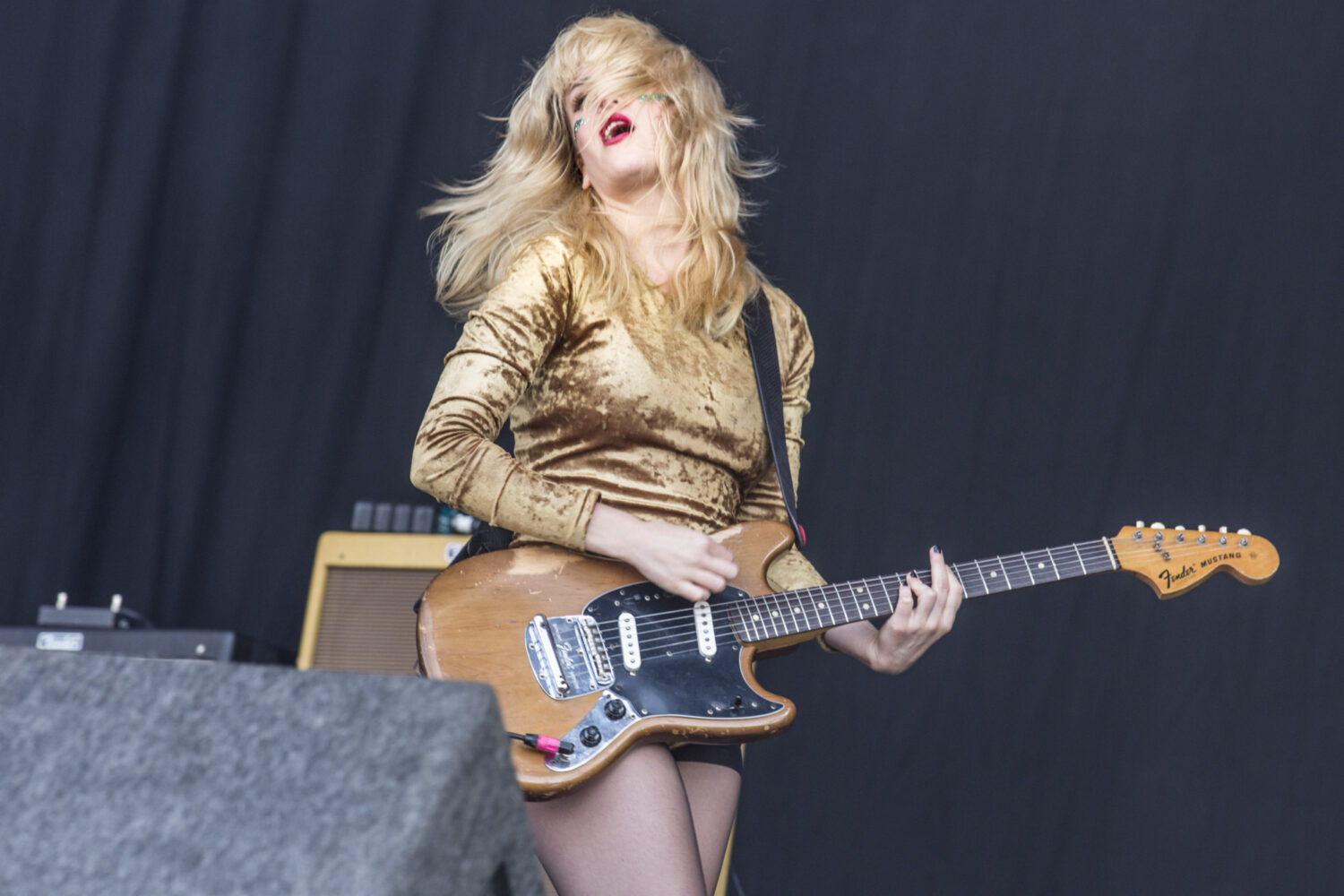 Lindsey and Julie brought some fiery feminism to the festival
As the struggle over gender equality on high profile festival stages continues on, there's something unapologetically brilliant about Deap Vally's main stage set today.
Sure, it's only a small step - they're on at 1.30pm after all, not one of the peak sunset slots - but as Lindsey Troy spits out the defiant words to 'Smile More' ("And I am not ashamed of my mental state/ And I am not ashamed of my body weight") to a load of dancing festie lads covered in neon paint, a tiny fraction of something slots into place.
Of course, the LA duo's set is about far more than vindication, however. It's also a roaring trip through the scuzzier back alleys of rock'n'roll - taking in the filthy fatalism of 'End Of The World', 'Walk Of Shame"s sassy stop-start guitar stabs and the dark strut of 'Beauty Queen'.
"We're from Los Angeles and we decided to bring the sun with us," grins Julie before reminding everyone to put on some sunscreen (because bad asses can be caring too). Of course, the weather gets a customary cheer from the crowd, but Deap Vally could be playing in a drizzly bunker and still be on fire.