Reading 2017:
The best of the rest on day two at Reading 2017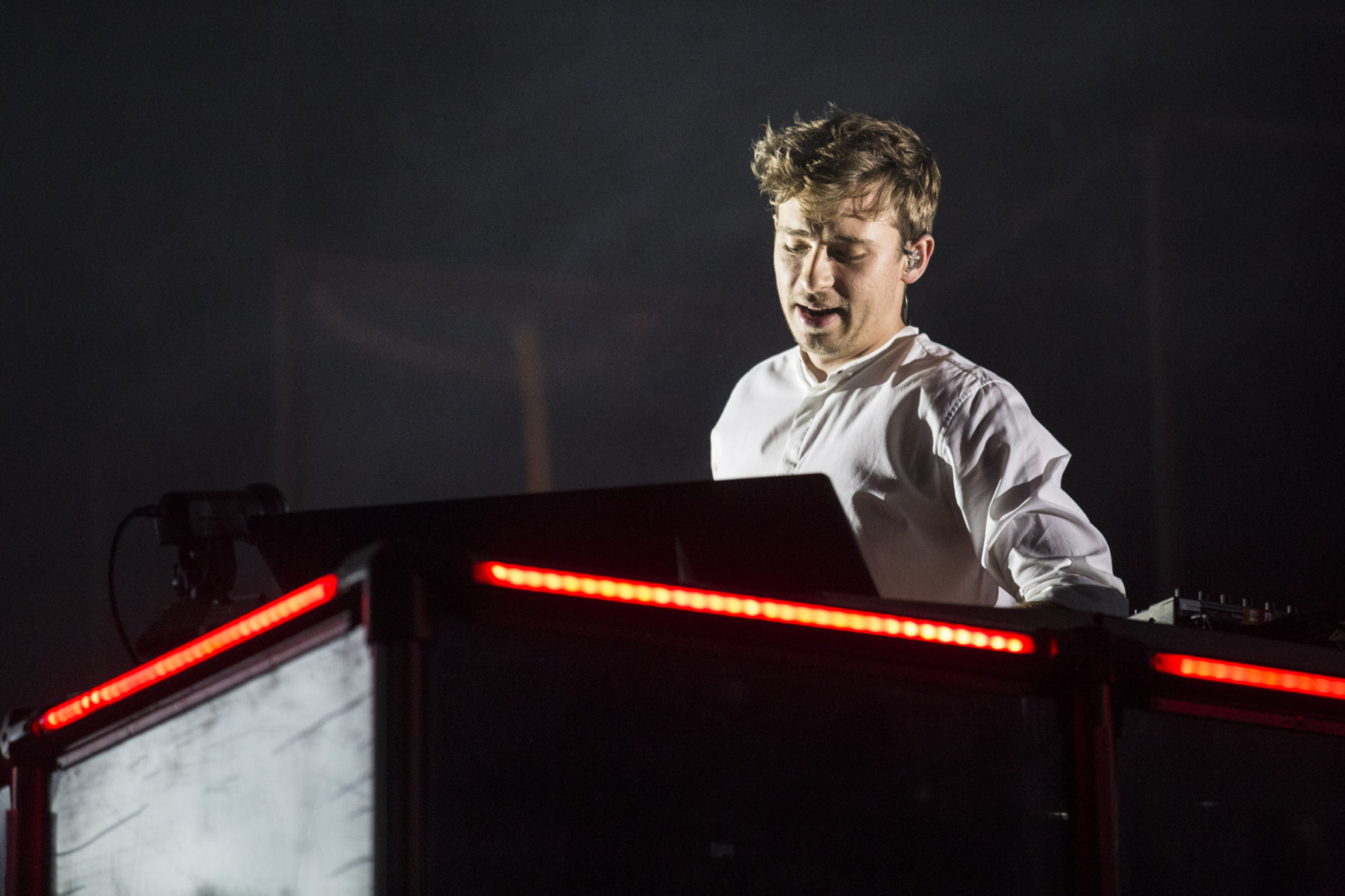 Superfood, Japandroids, Flume and more laid the Saturday to waste at this year's bank holiday knees-up.
Saturday at this year's Reading Festival was absolutely jam-packed. From noon 'til midnight, there was barely a second where we weren't rushing around from band to band, backwards and forwards across the festival site. While we rest our feet for a few precious hours, here's a round-up of the best of the rest from day two. All our coverage from the festival can be found on the DIY Reading & Leeds hub here.
Superfood are only weeks from the release of new album 'Bambino', and when they hit the Festival Republic stage for an early afternoon set today, it's clear there are plenty who are champing at the bit to be introduced to the next age of the Birmingham duo. Recent singles 'Unstoppable' and 'Double Dutch' give a brilliant, varied introduction to Superfood mk. II, but it's album opener 'Where's The Bass Amp', a propulsive, sample-led powerhouse, that really points the way forward. Inciting a mass of jumping bodies despite never having been heard before, 'Bambino' possesses songs to make you dance instantly and endlessly.
Blaenavon are only second on in the Radio 1 / NME tent today, but they're already getting more than a few people moving. With cuts from debut album 'That's Your Lot' still brilliant and fresh, the reaction the band get is simply stunning, with Ben Gregory growing into more of a swaggering frontman with every next gig. Main stage next?
Another who gets a frankly brilliant response from the crowd in the huge tent is Loyle Carner, who appears visibly taken aback at multiple points during his set from the scale of the adoration thrown his way. Bringing out special guest Tom Misch to wild screams and pelting through highlights from 'Yesterday's Gone', he's a superstar-in-waiting.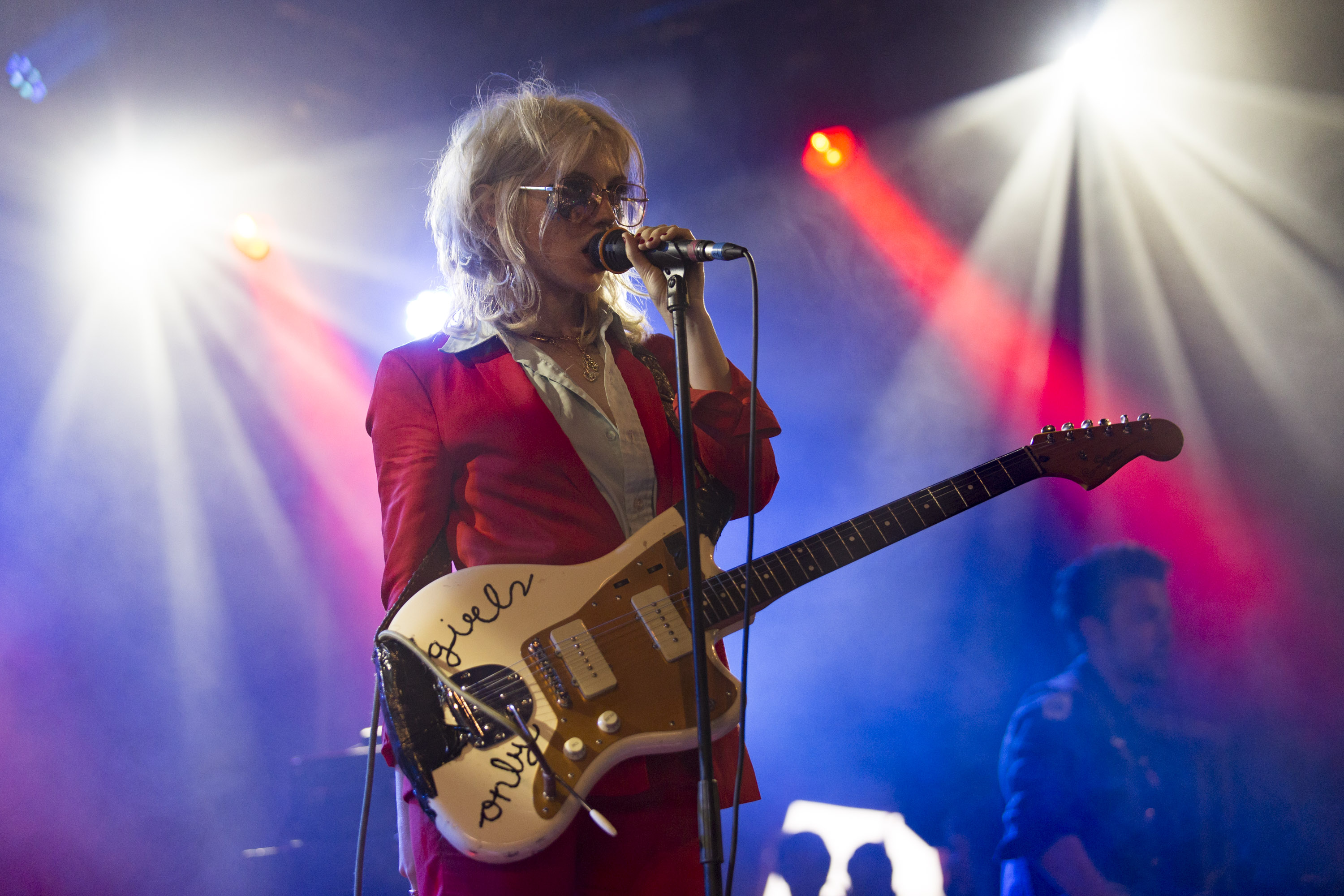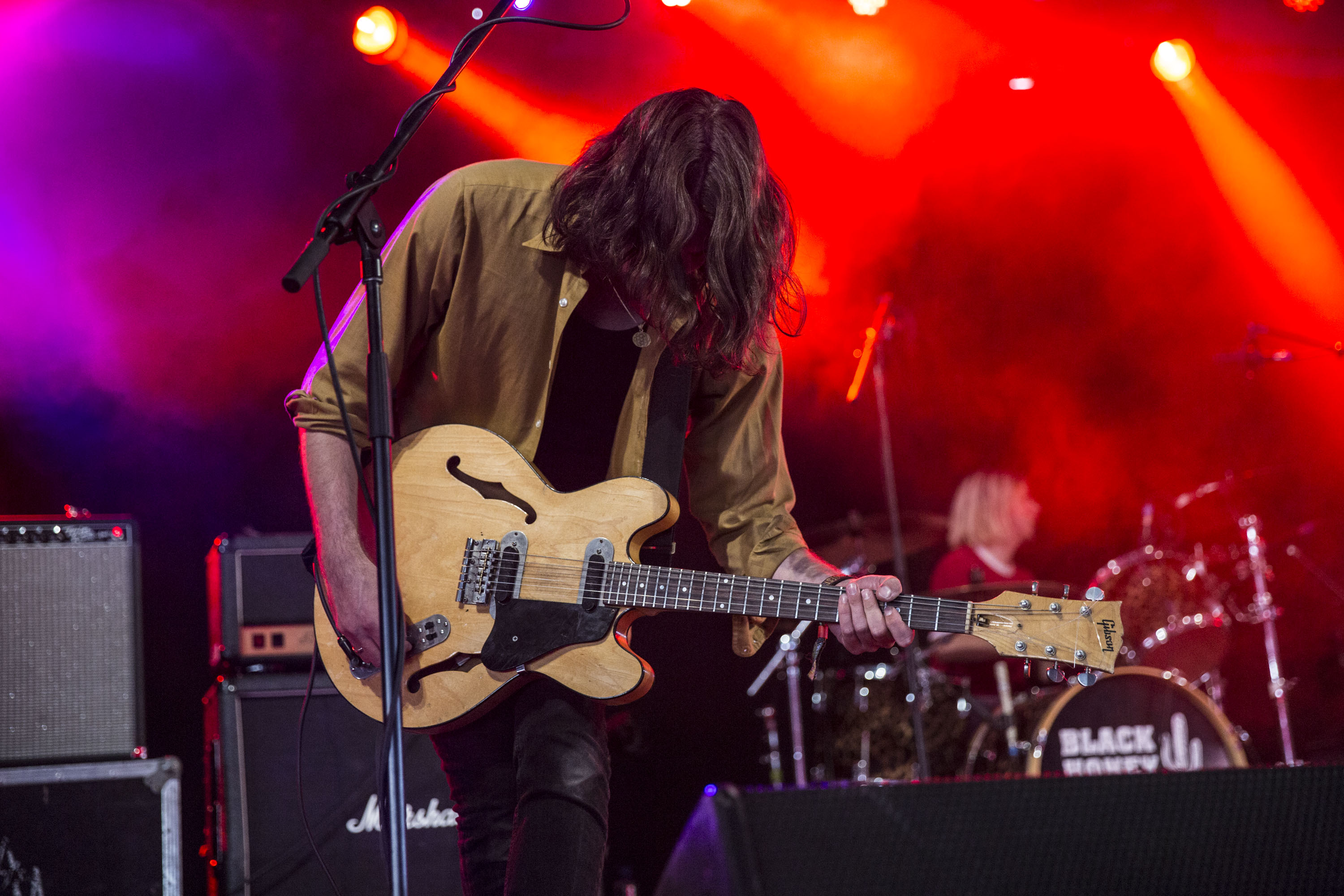 Black Honey take to the early evening Festival Republic stage on incendiary form. Suited, glittered and professing her love for the crowd throughout, singer Izzy B. Phillips is growing more iconic with every performance and the crowd respond in tandem. Slowie 'Sleep Forever' bizarrely gets a circle pit, while 'Hello Today' and 'Somebody Better' already sound classic. During closer 'Corrine', a man in a Donnie Darko-esque white rabbit head wanders around the stage, trailing the singer. Baffling yes, but you can't fault Black Honey for always going the extra conceptual mile.
Continuing a pretty brilliant line-up in the tent today, Everything Everything are up next, and once again prove to have more hits than anyone would first thing. Across their forty minutes, the atmosphere never dips, and their highly intricate alt-pop still manages to make the whole set dance as much as they have for any DJ this weekend. 'Distant Past' and 'Kemosabe' have edged the band closer to the mainstream, and if they keep putting in performances like tonight's, they'll be the biggest band in the country.
Playing to considerably less people are Japandroids, but it's these kind of situations in which the Vancouver duo thrive. Of everyone peppering the front of the stage for the band's late Festival Republic Stage set, there isn't a voice that isn't shouted sore or a hand not held aloft, and as a result the band are fierier than ever. Losing out, as vocalist Brian admits, to some pretty hefty competition on other stages, Japandroids aren't dampened for the fact, and gave everyone who was in attendance the highlight of their day.
After Glass Animals set the Radio 1 / NME Stage alight with their penultimate set, it's up to Flume to close it, and Harley Streten is an absolute pro in these situations, and proceeds to whip the packed tent up into a frenzy. Interspersing his remix of Lorde's 'Tennis Court' into his Kai-featuring mega-smash 'Never Be Like You', his mixing is never less than brilliant.
Pelting from the Vince Staples-featuring 'Smoke & Retribution' from new album 'Skin' to 'Yeah Right' from Staples' new album 'Big Fish Theory' - a track Streten co-produced with SOPHIE - the set is non-stop, and all the more exciting for it.
Photos: Emma Swann