Reading 2017:
Charli XCX rules the final night of Reading 2017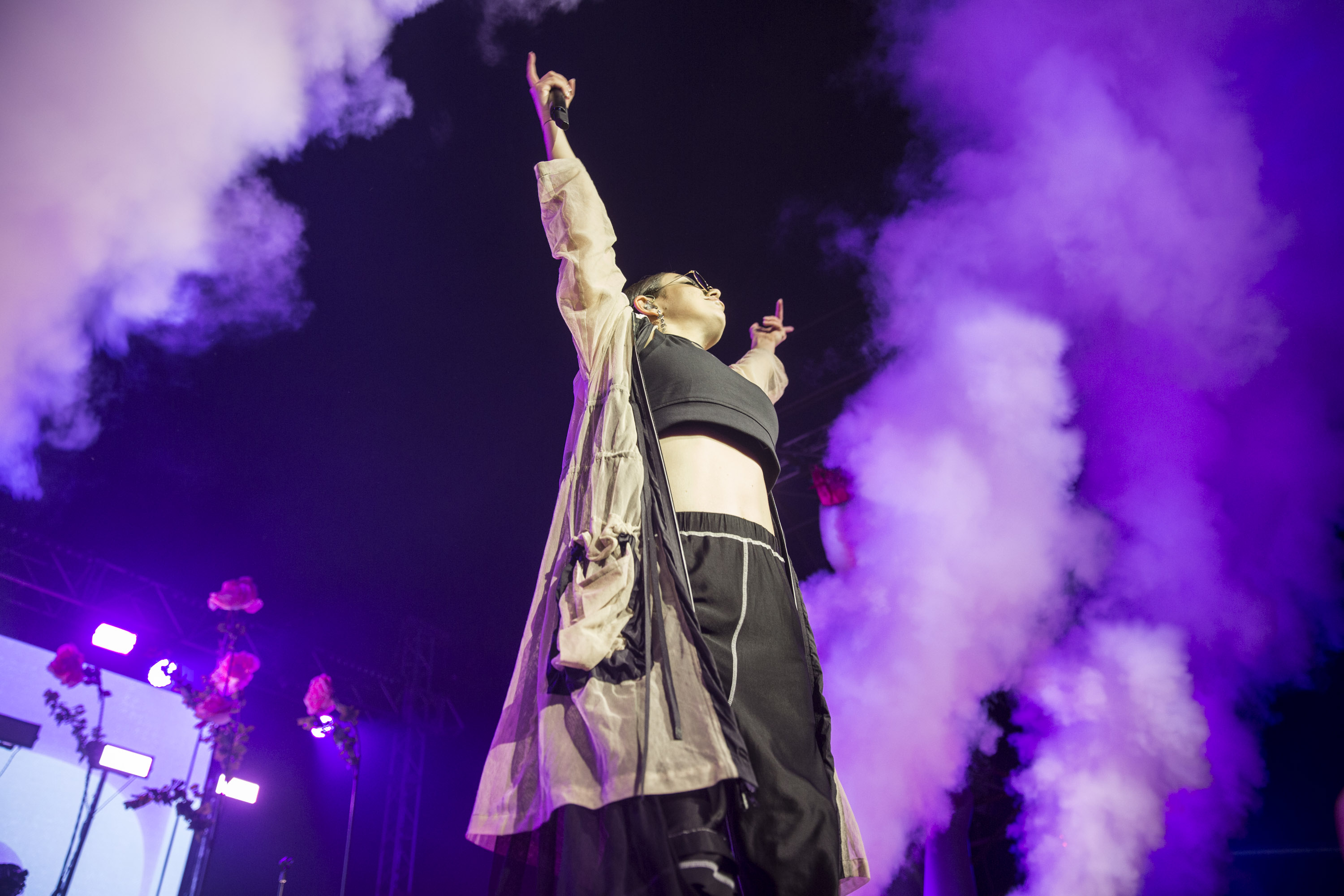 The set on the Radio 1 Dance Stage is one of the best pop shows of the whole summer.
Everything Charli XCX has done since the release of her 'Number 1 Angel' mixtape earlier this year has been an underplay. Ok, minus the 'Boys' video that is.
From tiny, last-minute London shows to the ongoing wait for her new album, Charli's 2017 feels like a pre-cursor to something much bigger. It shows especially at Reading tonight, with the relatively cosy confines of the Radio 1 Dance Stage absolutely rammed.
Naturally, as one of the best pop stars we have, Charli's stage show is massive, and while it feels limited by the surroundings, it's an amazing sight to see such a fully-formed pop show in such a tiny tent, when it will surely be in arenas by the end of the decade.
Dropping 'I Love It' and 'Break The Rules' in the first ten minutes like it's nothing, Charli's on electric form tonight. She dedicates 'Boys' to a certain Drake, who popped up earlier in the day during Giggs' set on the main stage. "He's a cutie," she winks.
The shows will inevitably get bigger next year for Charli, and the stage show maybe even more elaborate, but for now, Reading is blessed to see such a star in such a small setting. Those who could actually get in to see it, that is.