Reading 2017:
Muse close Reading 2017 with fireworks, lasers and AC/DC's Brian Johnson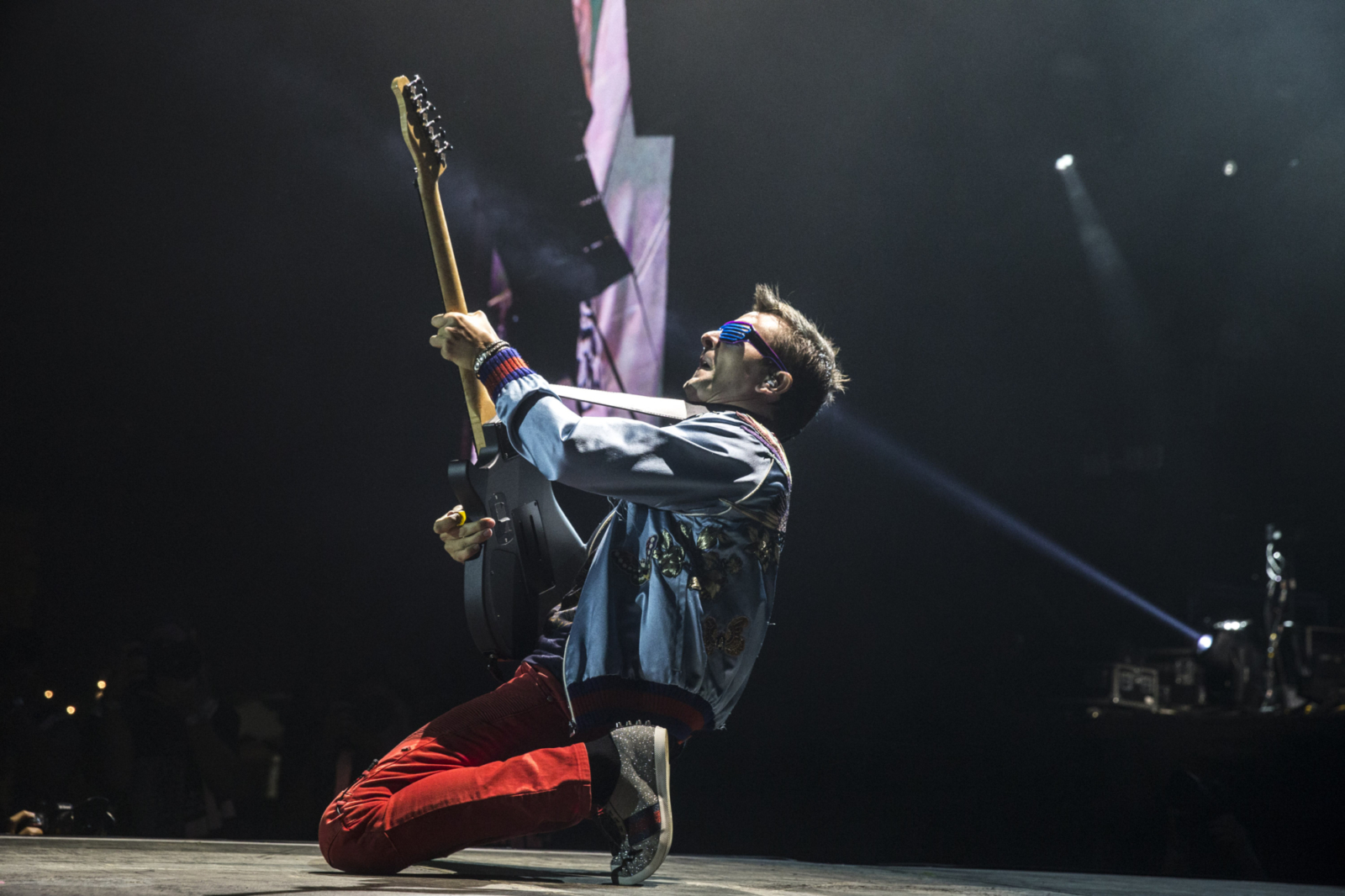 The trio are old hands at this headlining malarkey.
Headlining for the third time and closing out the festival, Muse are basically Reading's house band by now. A massive spectacle of rock histrionics and more lasers than you can shake a stick at (although no drones this time), the Devon trio know exactly the boxes to tick to make people lose their shit and tonight they dish them up in spades.
Toting a pair of Kanye-esque lined sunglasses and a blue satin bomber jacket, Matt Bellamy's still a pleasingly weird frontman; he may be a rock god who married a Hollywood superstar, but he and his band still have the endearingly nerdy aura of people who probably rebuild motherboards for fun. It's part of their charm that Muse have never really given a shit about being "cool"; theirs is a niche based on excess - big, intricate riffs and big, OTT productions.
Tonight, they dish up a comprehensive, career-spanning set with a trio of old classics ('Hysteria', 'Plug In Baby', 'Stockholm Syndrome') providing an early highlight. Then we get the prowling strut of 'Supermassive Black Hole', a sing-a-long 'Starlight' and an epic 'Time Is Running Out'; even when Muse veer from the hits, it's all just so big and loud and full-on, you can't help but be entertained.
When they return for the encore, it's with a pal in tow in the form of AC/DC frontman Brian Johnson. Together, they roar through 'Back In Black' as Bellamy grins like a kid on Christmas Day. It's a sweet moment, and as they close with the ludicrous sprawl of 'Knights Of Cydonia' you sense that Muse are still enjoying it as much as the crowds are.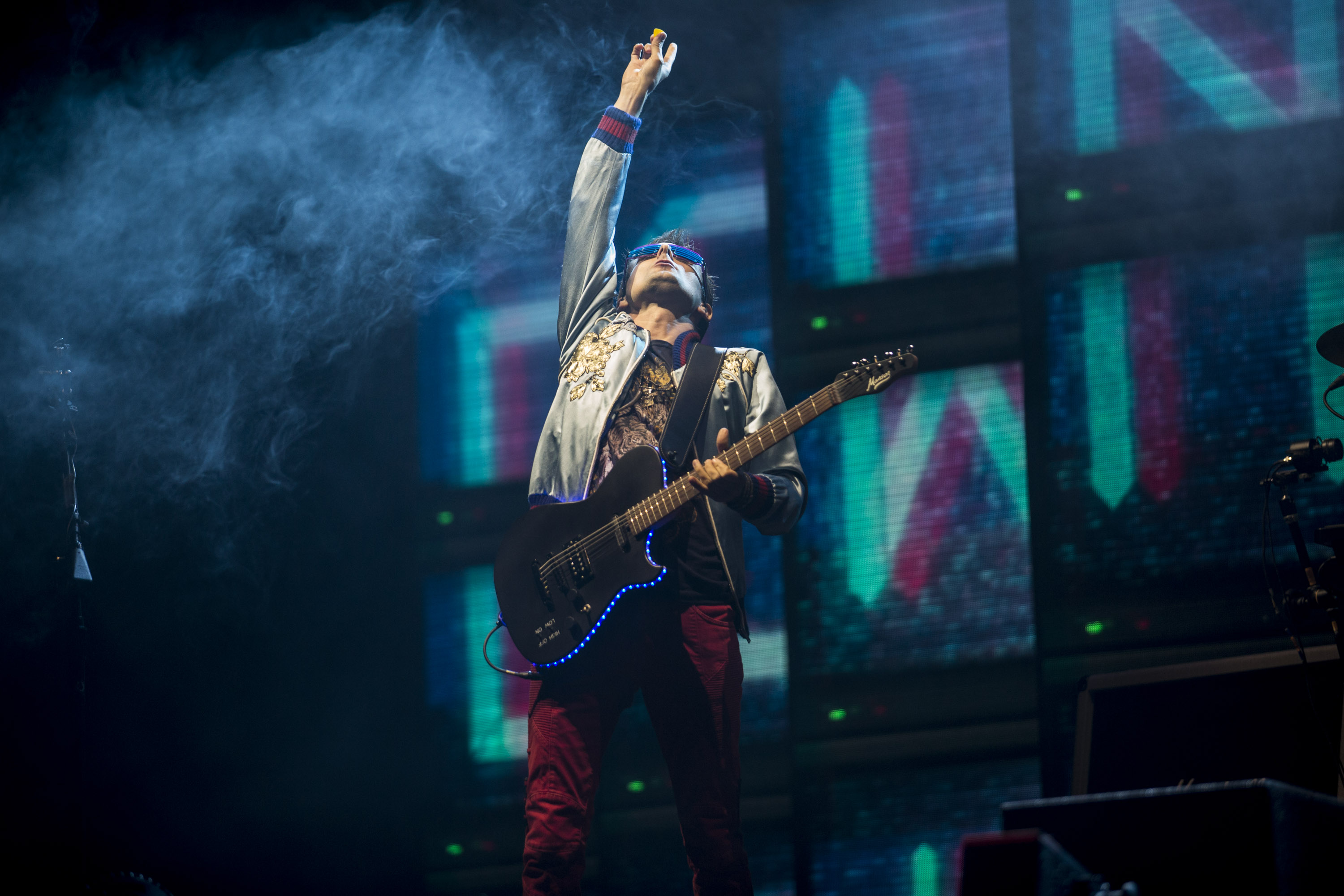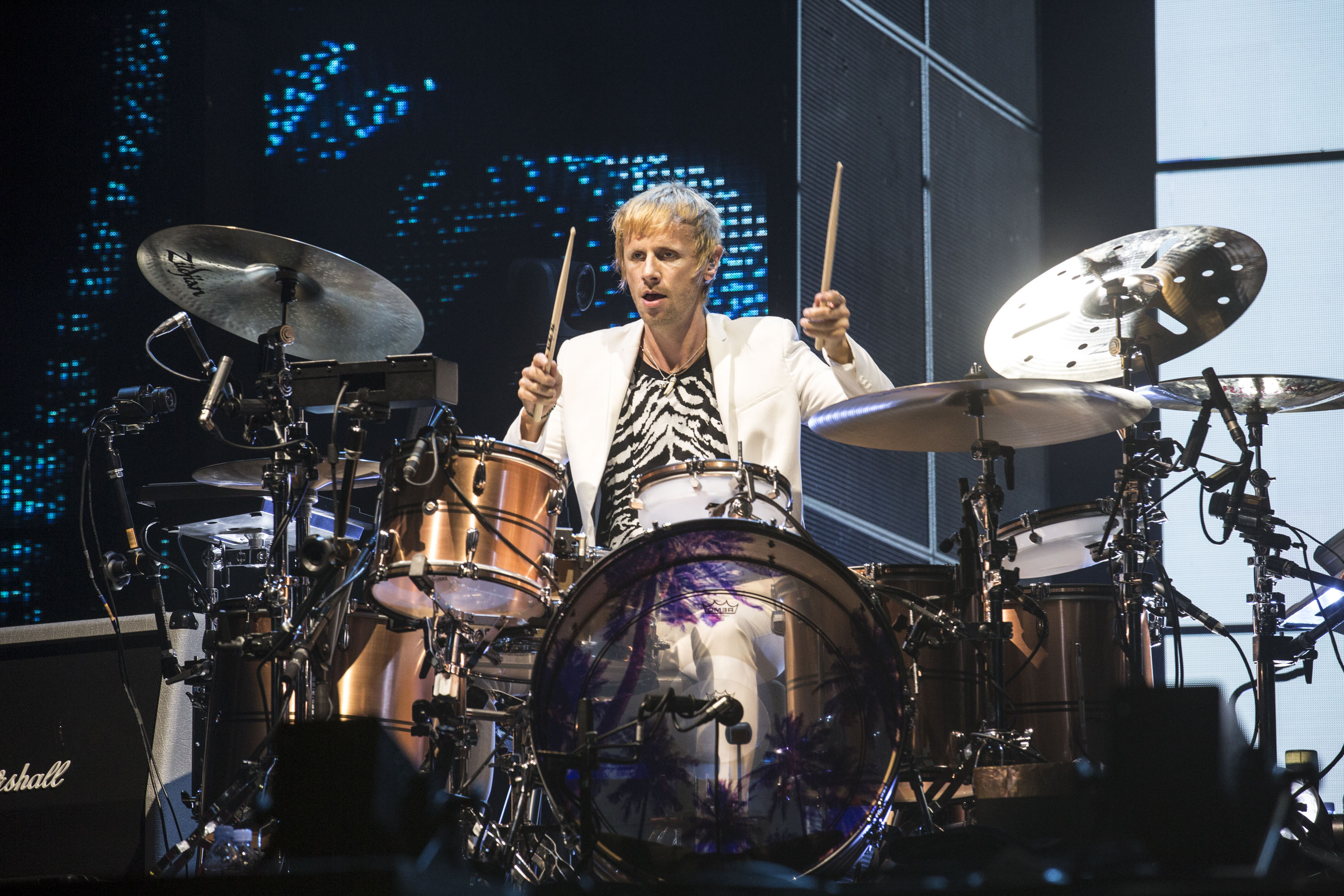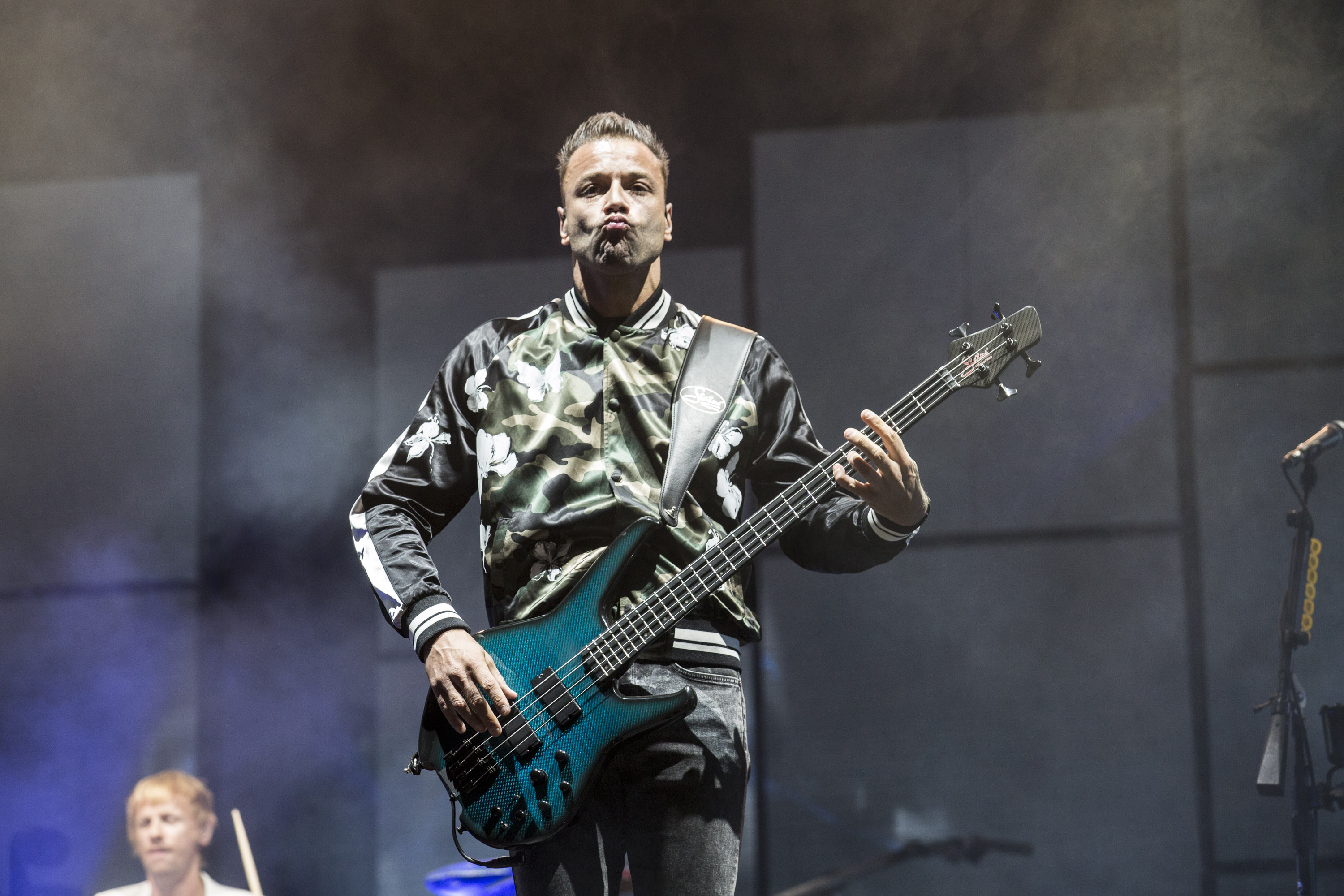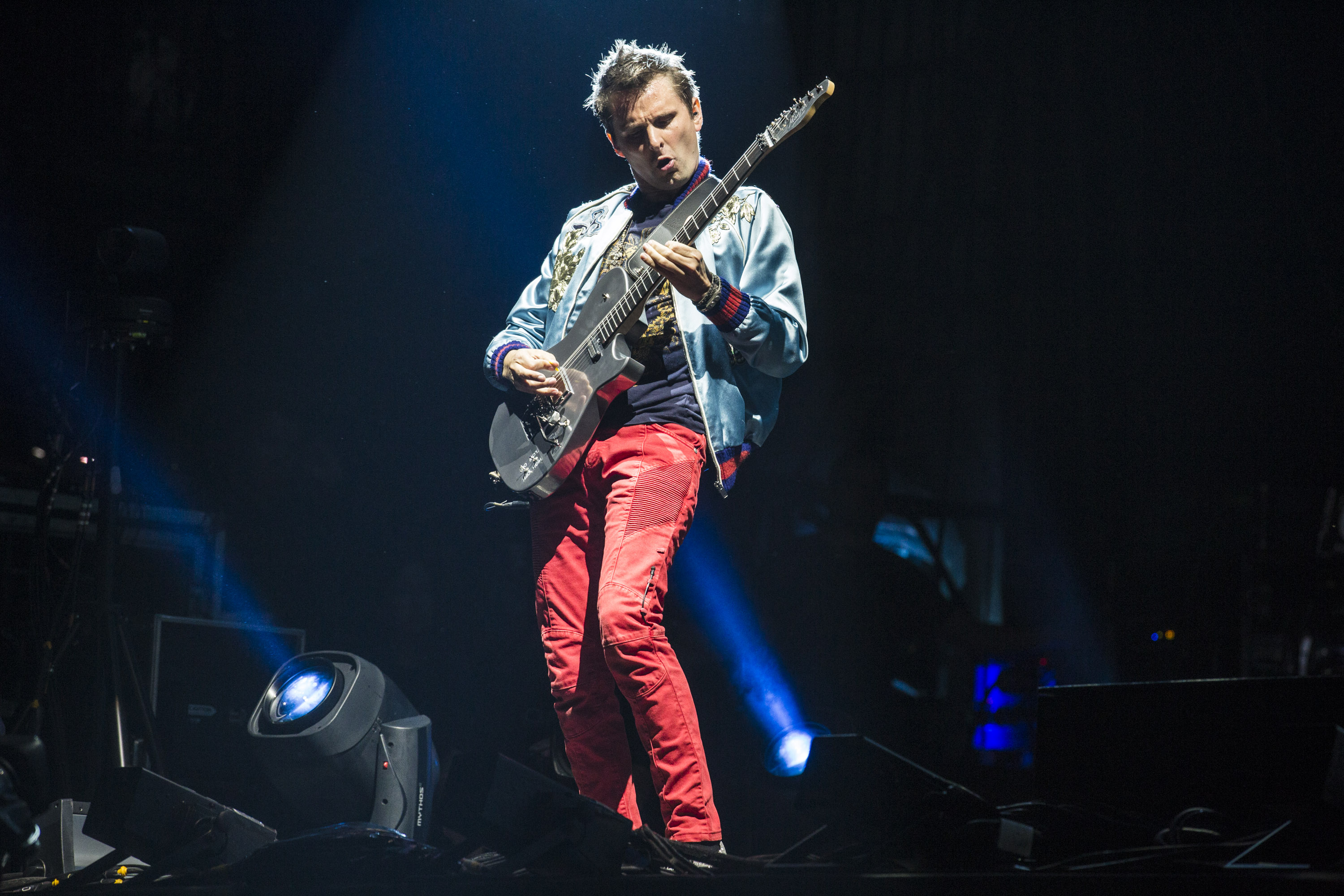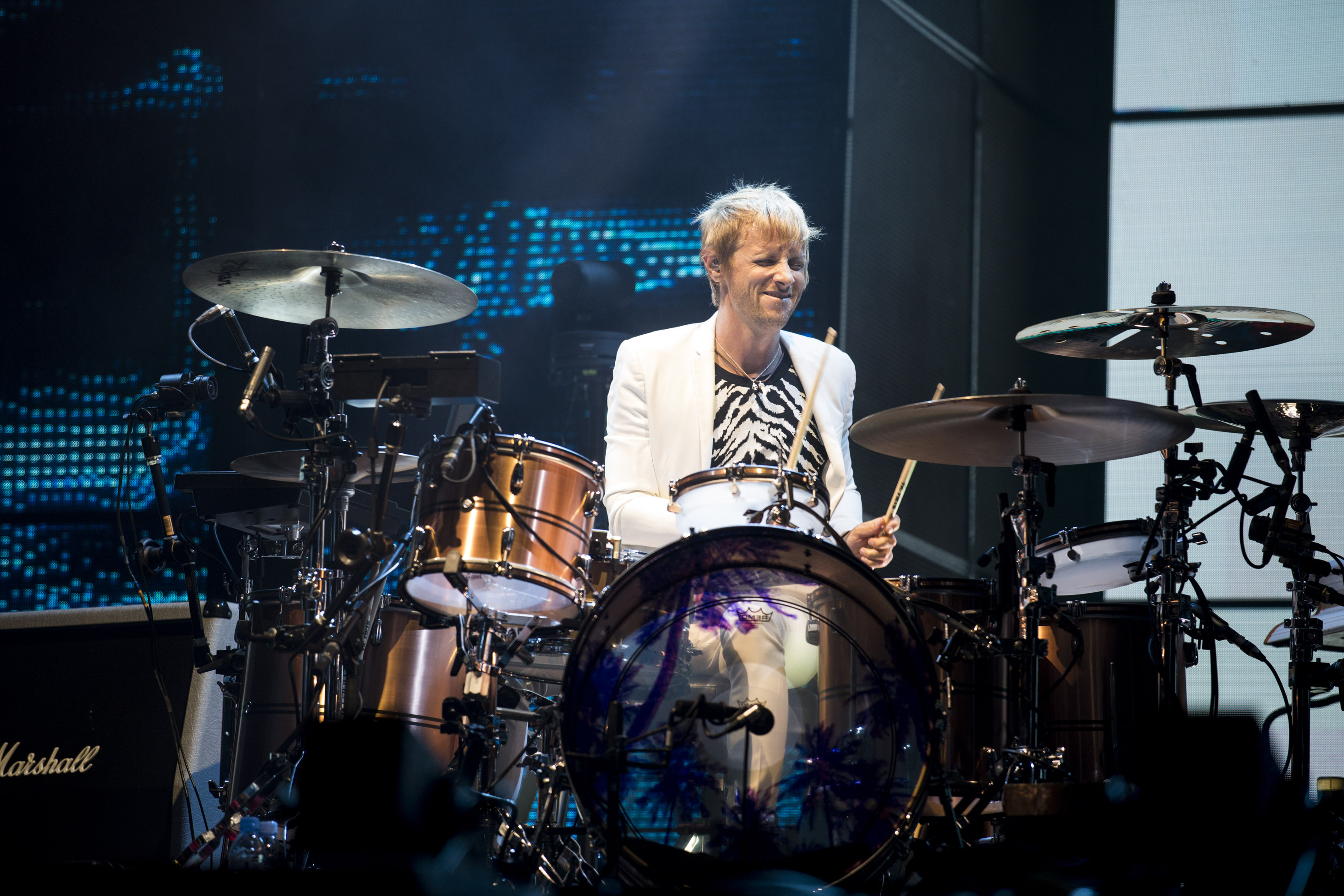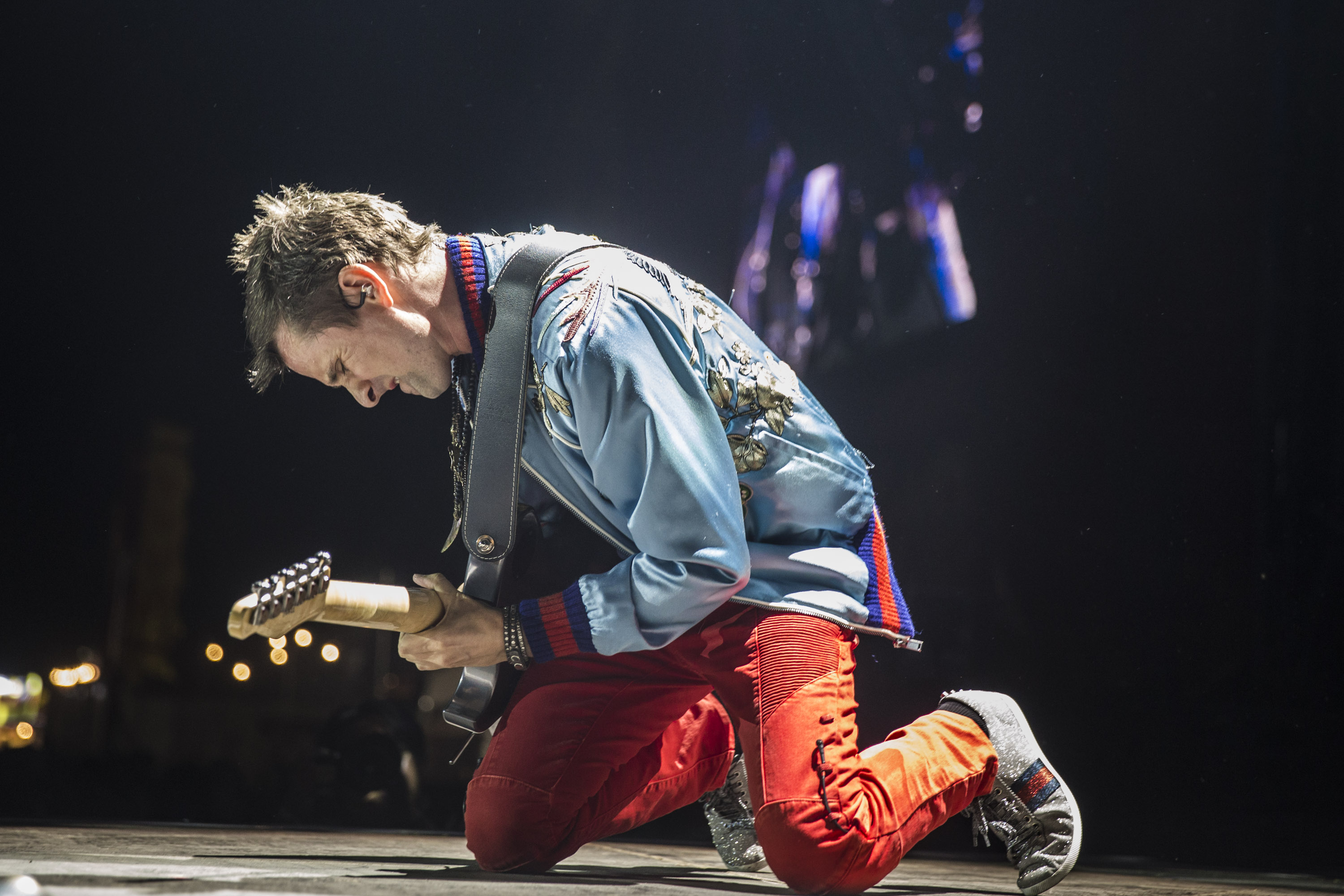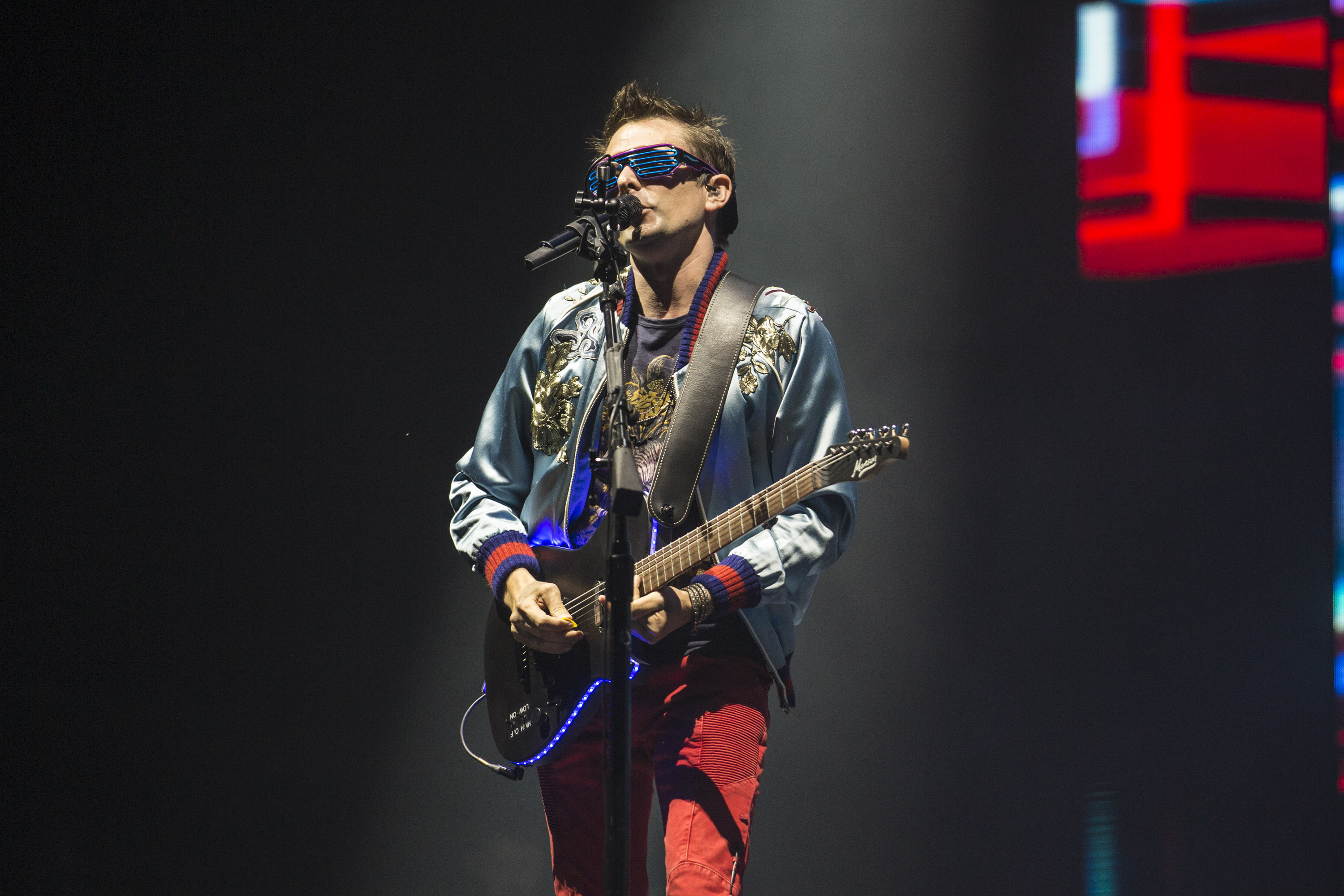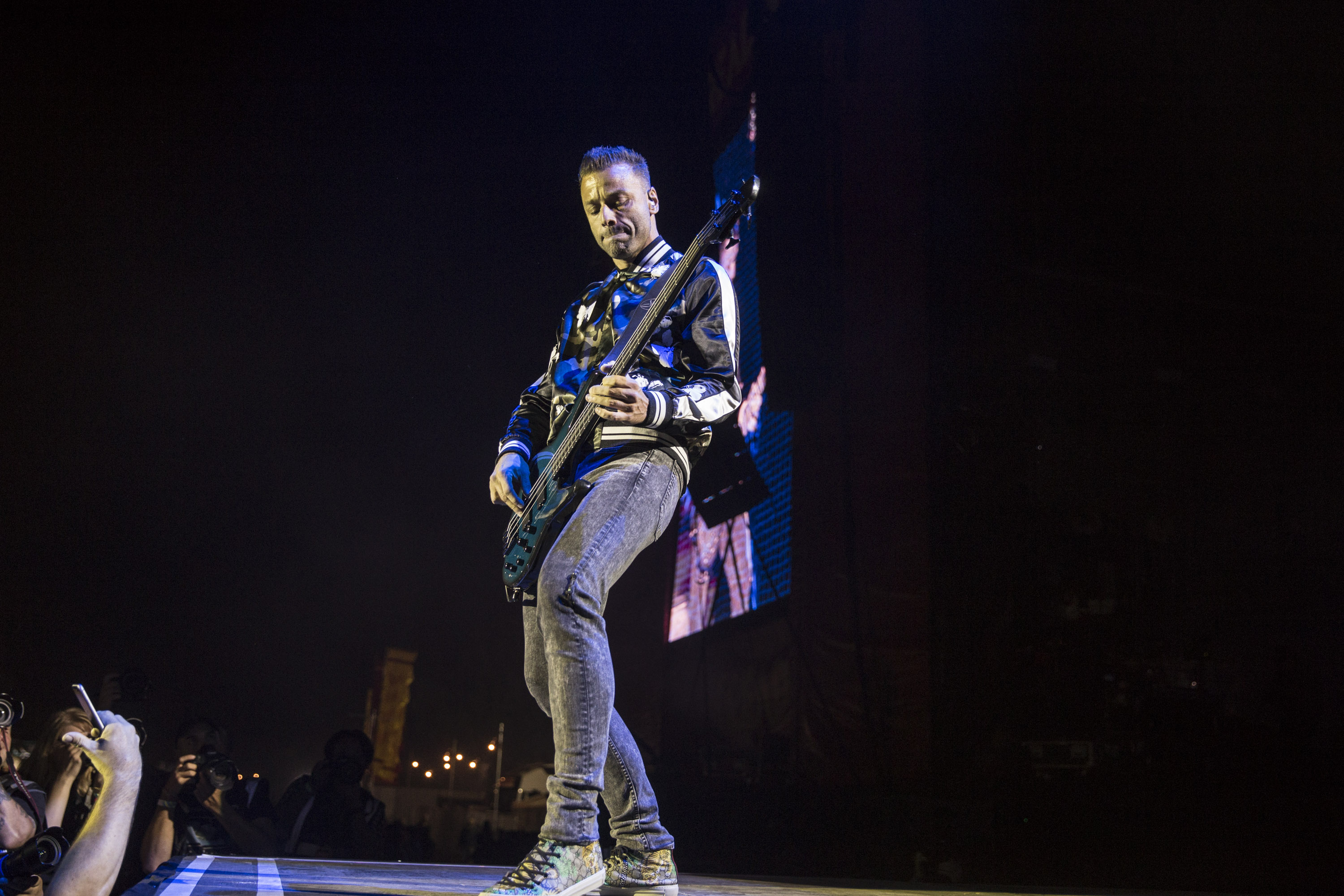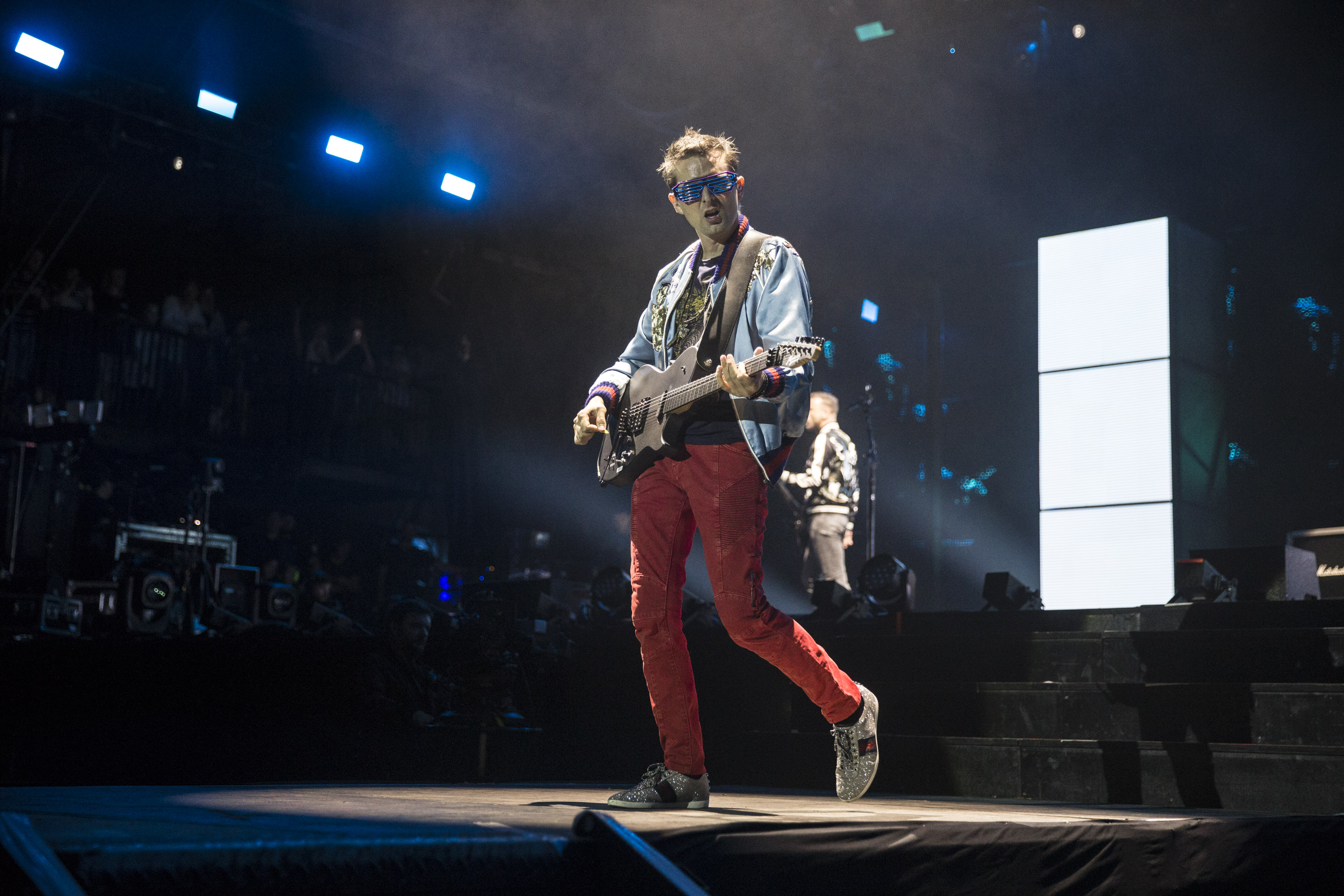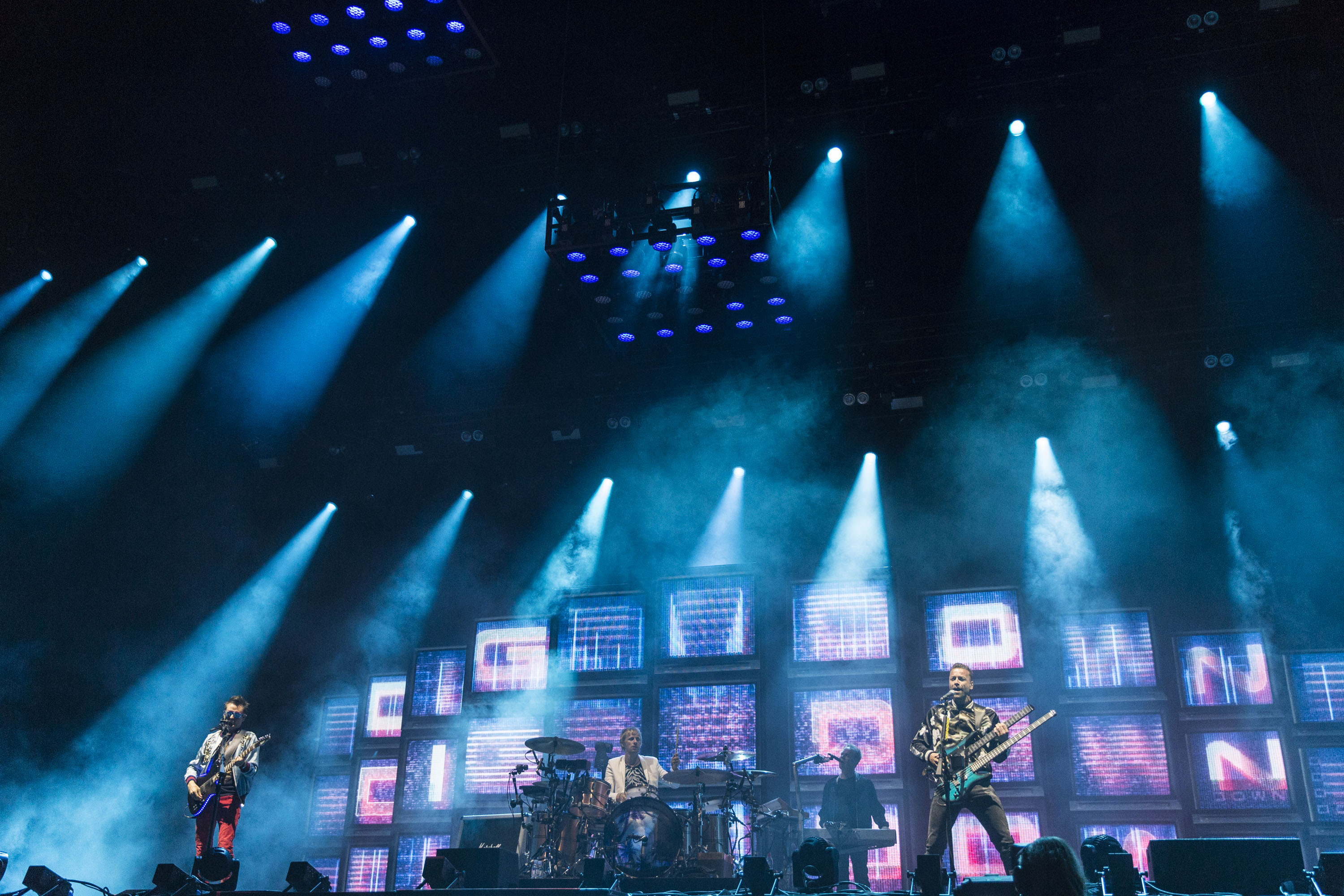 £7.00
Buy Now