Listen:
Bruno Major completes 'A Song For Every Moon' compilation with 'On Our Own'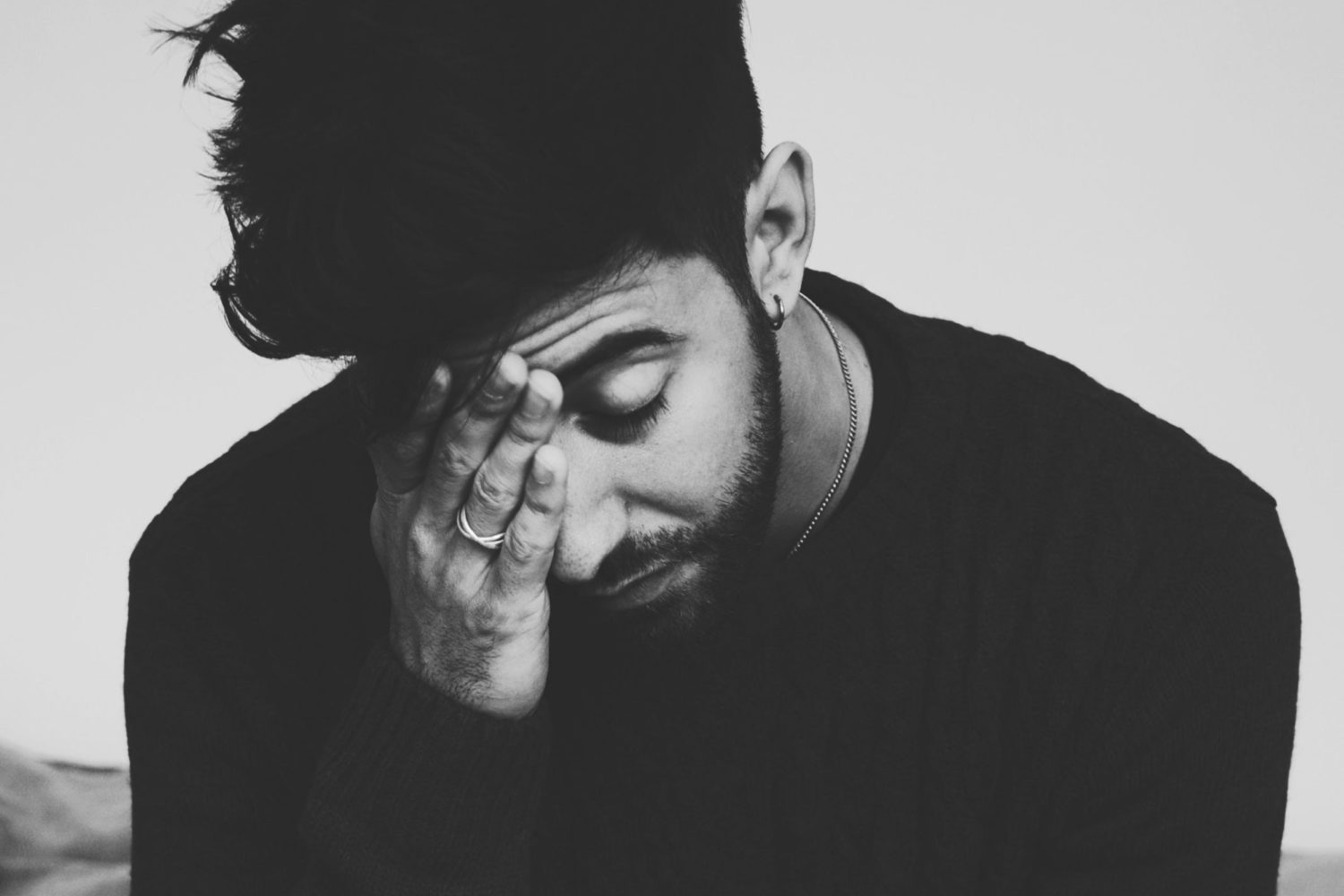 We chat to the singer about writing, recording and releasing a song a month for the last year.
Over the past year, singer-songwriter Bruno Major has written, recorded and released a new song every month. Today, they come to a close with 'On Our Own', a gorgeous, contemplative cut that feels like a natural conclusion to the year-long project.
The 12 songs have been collated into a new collection, entitled 'A Song For Every Moon', which is streaming in full now, in order of the tracks' release dates.
To celebrate the culmination of the project, Bruno has written us a track by track recount of the songs, travelling through the last year and reflecting on each of the 12 offerings. Read his words and listen to 'A Song For Every Moon' as you go along below.
I wrote this song with the pianist Reuben James, who is a harmonic genius. The first thing he played when he sat at the piano were the verse chords - after we finished the song I sang them in 4 part as Reuben slept on the sofa and that's where the accapella intro came from. The chorus lyric was from an old song I'd thrown away. It was a piano ballad before I got together with Phairo and we recorded it. WMAT established the beginning of the sound that we would develop over the course of the year.
This was an attempt to write a jazz standard, 32 bar AABA structure, in the style of Chet Baker or Ella Fitzgerald. I was in LA staying on a friend's sofa, he had this old Fender Jazz and I layered it up a bunch of times to create that wavey guitar sound. I came back to England and finished it with Phairo.
This was one of the first songs I ever wrote. It came fully formed, I think the music and melodies were finished in the time it took to play the song. I went to bed as soon as I'd finished it and wrote the lyrics in bed as I fell asleep. You can feel it in 4/4 or 6/4 which I love. I was jamming with my friend Martin Slattery and he came up with that drum beat you hear. I took the drum loop to Phairo and we finished it together.
I wrote Easily with Emily Elbert on a balcony on a hazy afternoon in LA. It sounds like Silverlake to me. November was a disaster, as I'd spent 2 weeks recording a song before realising I didn't like it. I had to leave for New York later that week, so Phairo and I ended up getting drunk and recording
Easily one night. When we woke up the next morning, and thought it sounded great. It's so rough there's a snippet of an iPhone ringing left in there somewhere.
Home was written with my friend Dan McDougall in my flat hungover in our pants one morning. It started off as a Billy Joel ballad, until I was messing around with different tunings on the guitar and stumbled across the guitar part. I recorded this one with Phairo, it was December and I had a cold at
the time and you can hear it in my voice. It was my Auntie Steph's favourite song – she was due to come to my show in Cornwall but passed away a few days before. Her family came and I finished with Home…it was one of the toughest moments I've had on stage. I always think of her when I hear it.
Chet Baker is one of my biggest influences, and this is really a homage to him. The chords are taken from his version of the song. I had a lot of fun making this with Phairo. I'm proud of the guitar solo too. I composed the bass line note by note on midi and then learned it and played it in.
Just The Same was truly a gift. It was the 2 nd Feb and I had been trying to write at my studio all day, and hadn't made anything good. I came home frustrated at midnight and without turning on the lights flopped at my piano in my duffle coat. Those opening chords came out, and the whole song was written in 20 mins. I was in a long-distance relationship at the time and I was finding it really tough. I woke up the next day, recorded it, sent it off to be mixed and took the rest of the month off. If only it was always that easy.
This song was written by my friend Jonny Lattimer. I had the original demo of his on my laptop and I used to listen to it all the time, it is one of my favourite songs. He is a songwriter, and nobody had released it, so I asked if he would mind me covering it. Luckily he said yes. That guitar part is Jonny's original stem, I built the whole track around it with Phairo. I love it so much, and I'm glad I could bring such a beautiful song into the world.
I wrote this with Dan McDougall, on his parents Bluhtner grand. I think its one of my favourite songs I've written. I recorded it a bunch of times before arriving at this version with Phairo. It was about a fictional girl who leaves the protagonist for someone with more money. Unfortunately, it ended up becoming a premonition for me…
Phairo had broken up with his girlfriend and written a poem called 'Places We Won't Walk.' The first time I read it I had a lump in my throat. It's the most beautifully bittersweet sentiment. With his permission I took the words and turned them into a song. My friend Martin Slattery laid some
Clarinets over the top, and that was that.
I was previously signed to a major label, and had recorded a whole album with them. They dropped me, took my album, and left me broke and broken. This song was written at the peak of my resentment towards them. I wrote it on a Roland Juno…which I think lends it a slightly different vibe
to the rest of the album. Phairo and I recorded it together…nearly all the sounds including the drums were made on a Juno. The guitar part in the verses was played in note by note and manipulated, I'm proud of this one.
I wrote this after a conversation with my mother when my Granny died. I saw her only half an hour or so after she had passed, and I remember holding her hand and it still being warm. Her death sparked a personal journey through Agnosticism, Atheism and through the other side, and writing On Our Own helped me understand how I felt about existence and religion. My friend Naomi McClean played all the strings and after we recorded the demo her father became ill and died. Before he passed Naomi messaged me to say that On Our Own had helped him to come to terms
with what he was going through. I think this is the song that I am most proud of.

Get your copy of the latest issue