Hardly monochrome:
Catholic Action have unveiled new track 'Black & White'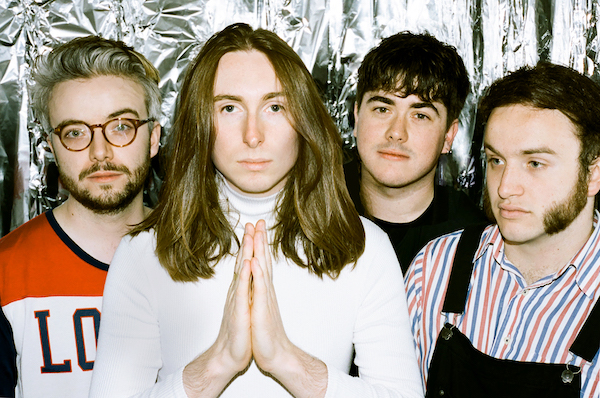 The Glaswegians are off on tour with Kagoule later this year.
With their debut album 'In Memory Of' inching ever closer, Glaswegians Catholic Action have already shared a first single, 'Propaganda'.
Now they're back with 'Black & White', a single that's hardly a monochrome affair. Kicked off by driving, muscular guitar riffs, it's a track that mixes in the euphoria of these big moments with quieter elements and a bit of a sense of melancholy. Just like black and white, they manage to capture two moods within the otherwise soaring number.
Catholic Action were recently revealed to be special guests for when Kagoule head out across the UK in October and November. They'll be hitting the road all across the country. Tickets are on sale now.
Listen to 'Black & White' and see all of Catholic Action's upcoming UK tour dates below.
SEPTEMBER
30 Glasgow, Tenement TRAIL @ O2 ABC (w/ The Big Moon, Anteros)
OCTOBER
24 York, The Fulford Arms (w/ Kagoule)
25 Sheffield, Foodhall (w/ Kagoule)
NOVEMBER
01 Oxford, Cellar Bar (w/ Kagoule)
02 London, 100 Club (w/ Kagoule)
03 Nottingham, Bodega Social Club (w/ Kagoule)
04 Bristol, Louisiana (w/ Kagoule)
07 Glasgow, Broadcast (w/ Kagoule)
08 Leeds, Headroom House (w/ Kagoule)
09 Brighton, Sticky Mikes Frog Bar (w/ Kagoule)
10 Birmingham, Actress and Bishop (w/ Kagoule)
11 Manchester, Soup Kitchen (w/ Kagoule)