Listen:
FUR share youthful, jangly new single 'If You Know That I'm Lonely'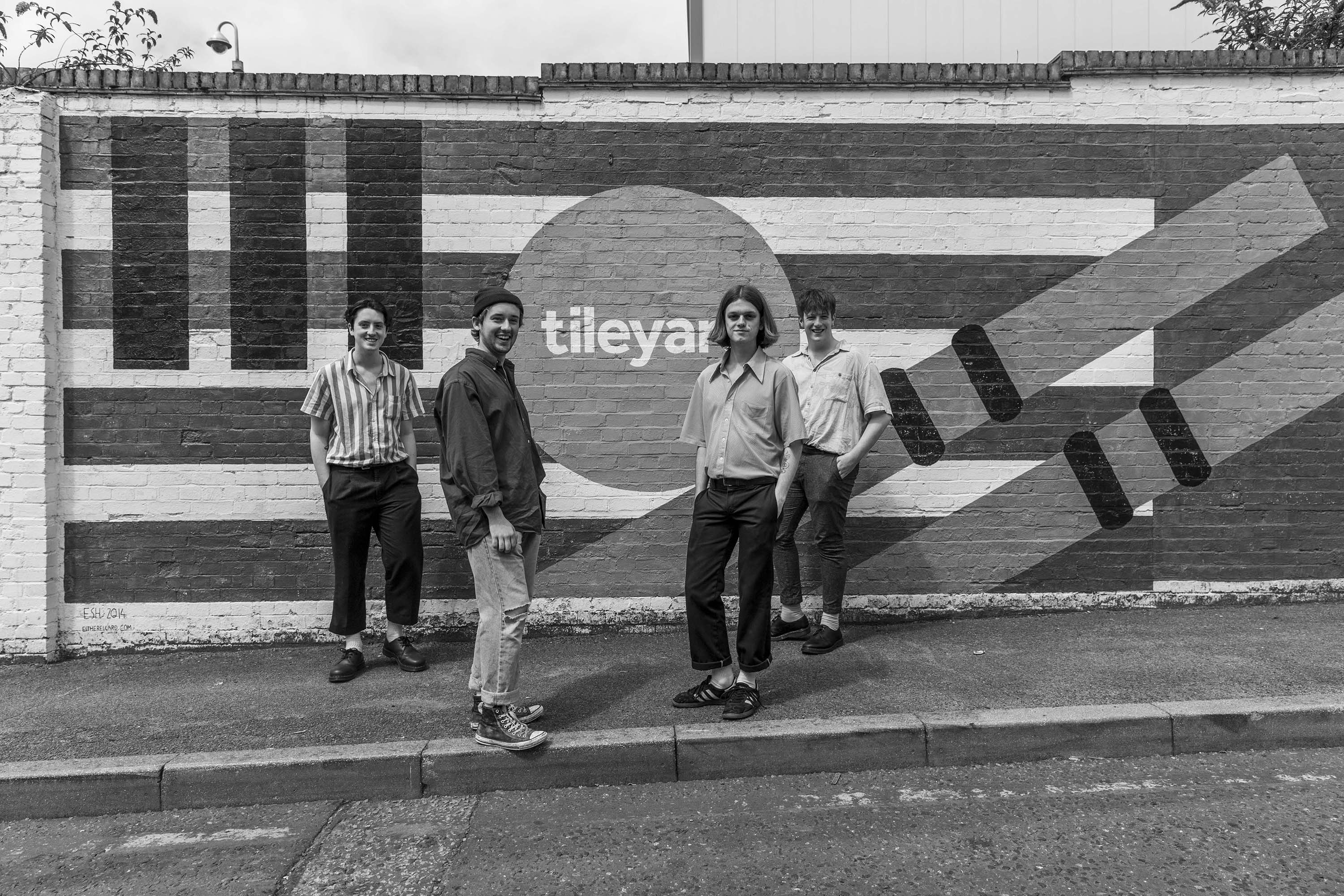 The track was recorded at London's Tileyard Studios as part of this year's Jäger Curtain Call.
Now in its third year, Jäger Curtain Call has returned this autumn to give another new band the opportunity to head into the studio, record a new track and play a live show. This time around though - after spending the last two years on Shoreditch's Curtain Road - Curtain Call will be swapping the road for a field of grass, by heading to Bestival, where the band will be playing live in the Jägerhaus.
Back in 2015, DIY teamed up with Jägermeister for Jäger Curtain Call, a project that was designed to kickstart a band's career - through recording, making a video and playing a gig - but all from one particular road. Why a road, you ask? Because Jäger Curtain Call is all about helping artists on their road to success, and giving them an extra opportunity to make their next step really count.
Having previously teamed up with TRAAMS, Kagoule, Bellevue Days and more, this time around it's Brighton boys FUR who are front and centre. They headed to Tileyard Education Studios last month to record nostalgic banger 'If You Know That I'm Lonely'. The track is a brilliantly youthful, jangly number that firmly positions them as ones to watch.
"We normally just record at home and it's really nice to have that creative control but getting the opportunity to work with a producer in a proper studio has really helped us grow as a band," the band say about taking part in the project.
"It's given us more freedom because we came in with the mentality that we were going to try everything. It's given us that confidence of being in an atmosphere where you can really just go for it and do different stuff and make the song better than it is."
The track was then mixed by DIY favourites Happyness. You can catch the band playing at the Jägerhaus at Bestival tomorrow (8th September) as part of a line-up that also features Jäger Curtain Call alumni Kagoule and Bellevue Days, as well as Muncie Girls and Free Money.
Listen to 'If You Know That I'm Lonely' below.