Out now!
Out now! The September 2017 issue of DIY featuring Wolf Alice, Sløtface, Superfood, The Horrors & more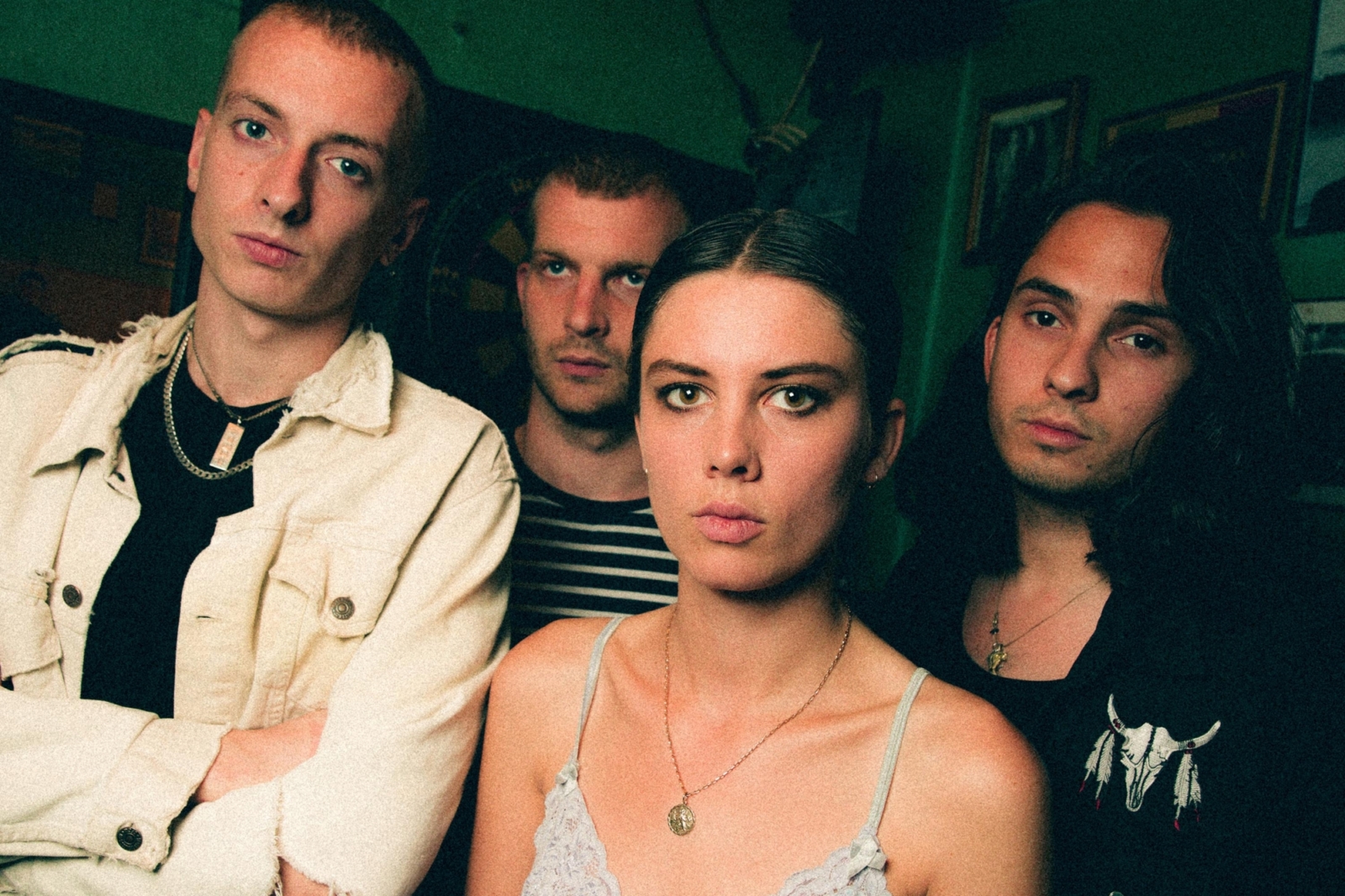 DIY is free - pick up a copy in our usual, beloved UK stockists or read for free online.
Read the new issue of DIY online here.
Happy Friday, dear readers! Not only are some absolutely cracking records out today - we're looking at you, Superfood, Alvvays and The National - but there's also a new issue of DIY for your consumption!
Alongside all three of those albums being given the review treatment, we welcome the one and only Wolf Alice back to our cover! The last time Ellie, Joff, Joel and Theo's mugs were fronting DIY, there was significantly more glitter involved. This time, glitter is nowhere to be seen, and the band are back with their dark, gritty, fantastic new album 'Visions Of A Life'.
When Wolf Alice wrapped up their final show in support of debut 'My Love Is Cool' on 1st October last year, it was an end, but also a beginning. Having toured incessantly for the previous three years - growing from nervous shoe-gazers, stumbling over their instruments in pub back rooms to defiant, joyful superstars in waiting, selling 10,000 tickets in their hometown on their last tour - they closed their first chapter with their first ever festival headline slot at Margate weekender By The Sea - less a misty-eyed, celebratory pat on the back, and more a hungry career milestone, already snapping at the heels of a stupidly exciting future. "It's promising isn't it?" grins bassist Theo Ellis. "It wasn't like, oh that's done now, that chapter's over. It's like when you're gonna drop a sequel and you have a cliffhanger…"
Elsewhere in the new issue, we dive into new albums from Superfood, The Horrors and Death From Above, while meeting the incredibly exciting Sløtface in Oslo as they prepare to release their brilliant debut album 'Try Not To Freak Out', out today.
In Neu, we profile Irish hip-hop soon-to-be-sensation Hare Squead, alongside potty-mouthed Lucky Number signing Suzi Wu and South London wonderkid Jerkcurb.
Elsewhere, revisit Friendly Fires' brilliant 2008 debut album in Hall of Fame, Kieran of Circa Waves takes our Lucky Dip challenge, LIFE battle It's Your Round, and INHEAVEN tell us all about their favourite service station.
There's also all the action and reaction from this year's Reading & Leeds, verdicts on new albums from The Killers, Wolf Alice and more, and we report back from a host more festivals as summer draws to an end (sob).
So, the September 2017 issue of DIY is out now! It's available free via stockists across the UK, and readable online below. If you'd rather have a copy posted to you in person, you can do so (or subscribe!) just down there.

£7.00
Buy Now