Album Review
Superfood - Bambino
5 Stars
Thank god for second chances.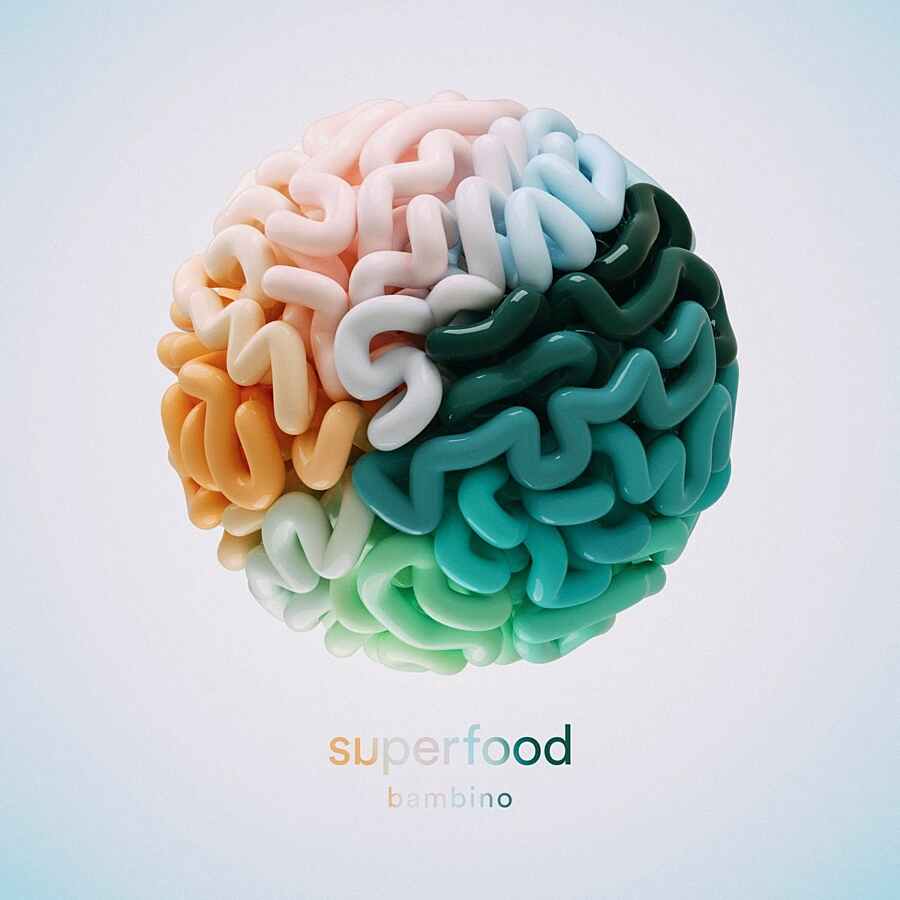 When Superfood announced their return with 'Double Dutch' - a woozy, laid-back groove of a track - it was with the kind of confidence that suggested they knew they'd got something quite special up their sleeves. Rather than going in all guns blazing with a dancefloor-leaning banger (of which there are still many), they repositioned themselves as a band that could serve more controlled, restrained thrills as well as the joyous teenage kicks that had first brought them to attention. Superfood Mk II, it seemed to say, were a more considered, more developed, just plain better reincarnation of what had come before.
'Bambino' delivers on this initial promise with absolute conviction. If 'Don't Say That' was Superfood's potential-laden but slightly rushed debut a la Blur's 'Leisure', then 'Bambino' is their game-changing 'Modern Life Is Rubbish' – the superlative next step that no-one expected, and the sound of a band carving out their own niche to stupidly exciting effect.
From the giddily infectious, downright funky strut that opens sample-heavy highlight 'Where's The Bass Amp' (an easy contender for song of the year), 'Bambino' journeys through sun-drenched good vibes ('I Can't See', 'Natural Supersoul'), swaggering wonky indie ('Need A Little Spider'), hazy instrumentals ('c is for colour') and further. Each track could essentially be classified under a different genre, yet there's a unifying atmosphere throughout – a kind of balmy warmth to the production that allows the duo's treasure trove of ideas to knit together in one harmonious package.
'Bambino' is a testament to perseverance and second chances. After the kind of speedy ascent and equally swift fall that could have floored lesser bands, it's the ultimate kiss off - a record made entirely on their own terms that totally resets the parameters of the band. Call this their new Year Zero; this is what Superfood were always meant to be.
More like this