Bestival 2017
Kagoule, Muncie Girls, FUR and more bring Jäger Curtain Call to Bestival 2017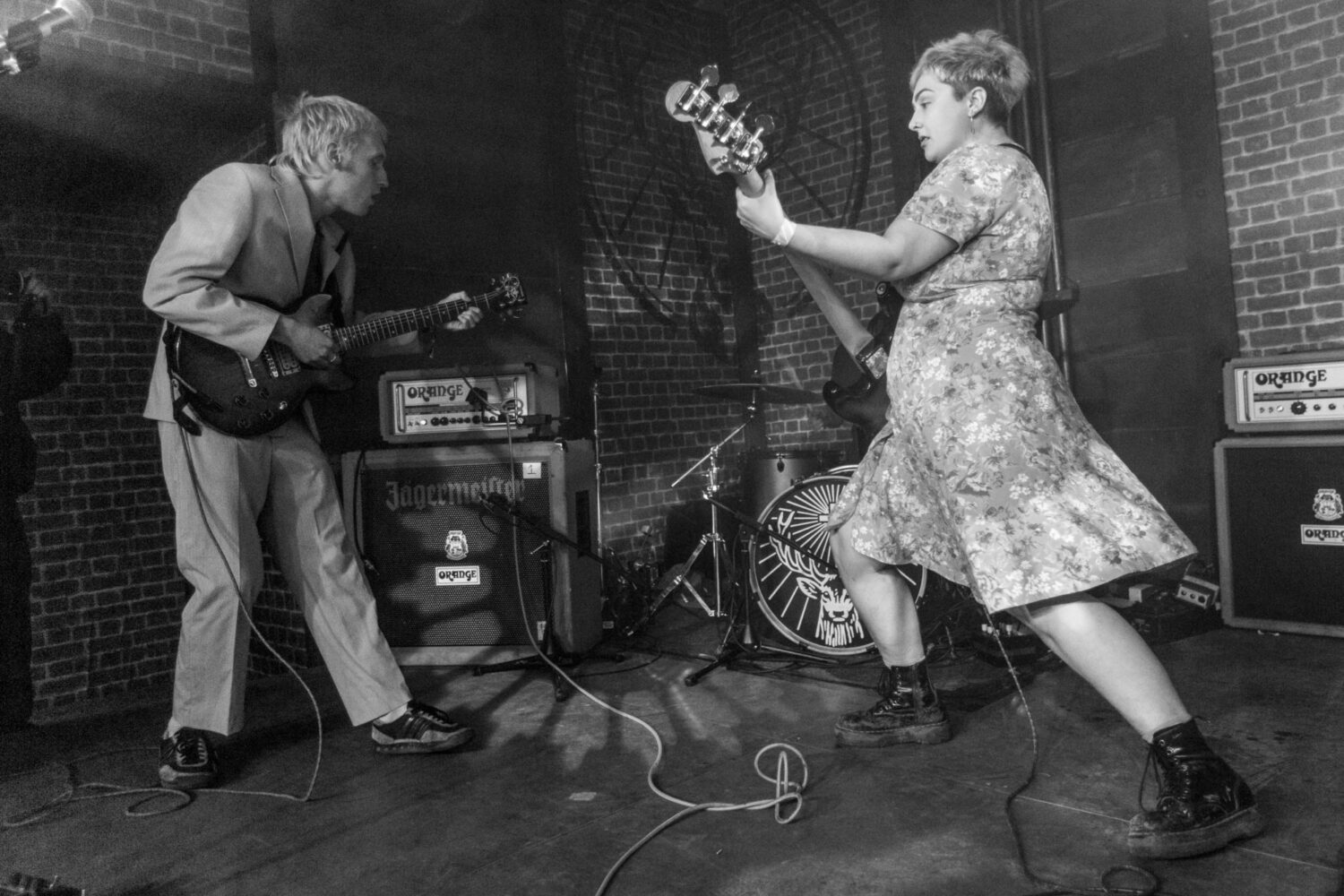 Bellevue Days and Free Money also took to the Jägerhaus last night
Uprooting from its usual spot on London's Curtain Road, Friday saw Jäger Curtain Call relocate to the Jägerhaus at Bestival 2017 for a full bill of present artists and returning alumni of the project.
First up, Brighton quartet FUR pack out their late afternoon slot for a set that includes new track 'If You Know That I'm Lonely' - recorded for Curtain Call at Tileyard Studios last month. Decked out in an all white outfit, singer Will Murray jokes that he's going to keep it on for the entire rainy festival while attempting to stay mud-free, before launching into a set of 60s-influenced jangly bangers including recent singles 'Trying' and 'Not Enough'.
Londoners Free Money are up next, playing their first ever major festival slot. In early track 'What Did I Miss' and current single 'I Want In', the quartet channel classic mid-00s indie riddled with sing-a-long choruses plucked from the early Arctic Monkeys school of anthems. In their singer, meanwhile, they've got a naturally charismatic frontman - barefoot, he twists and dances across the stage, chatting to the crowd between songs and generally acting like the future star that he, by rights, should become.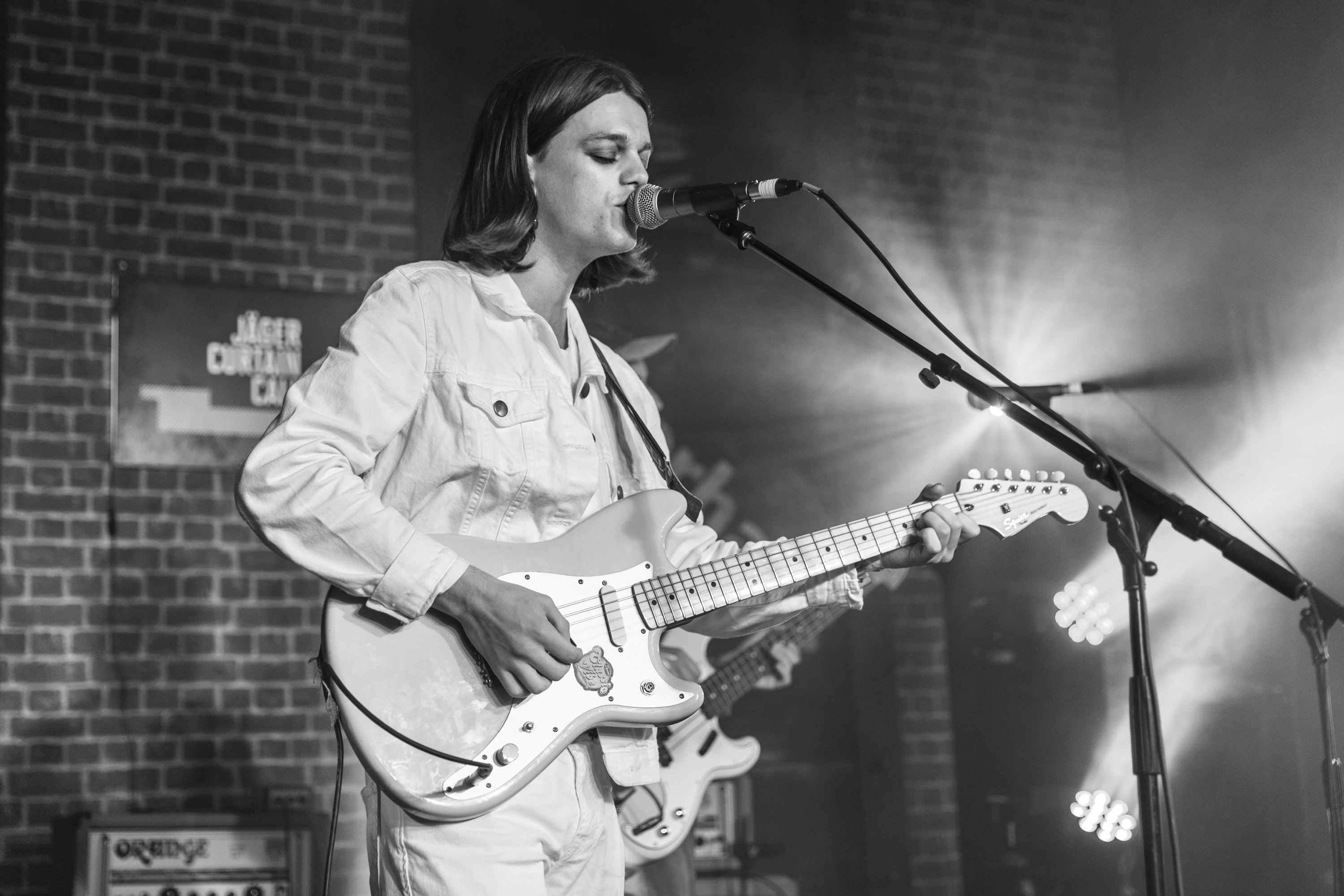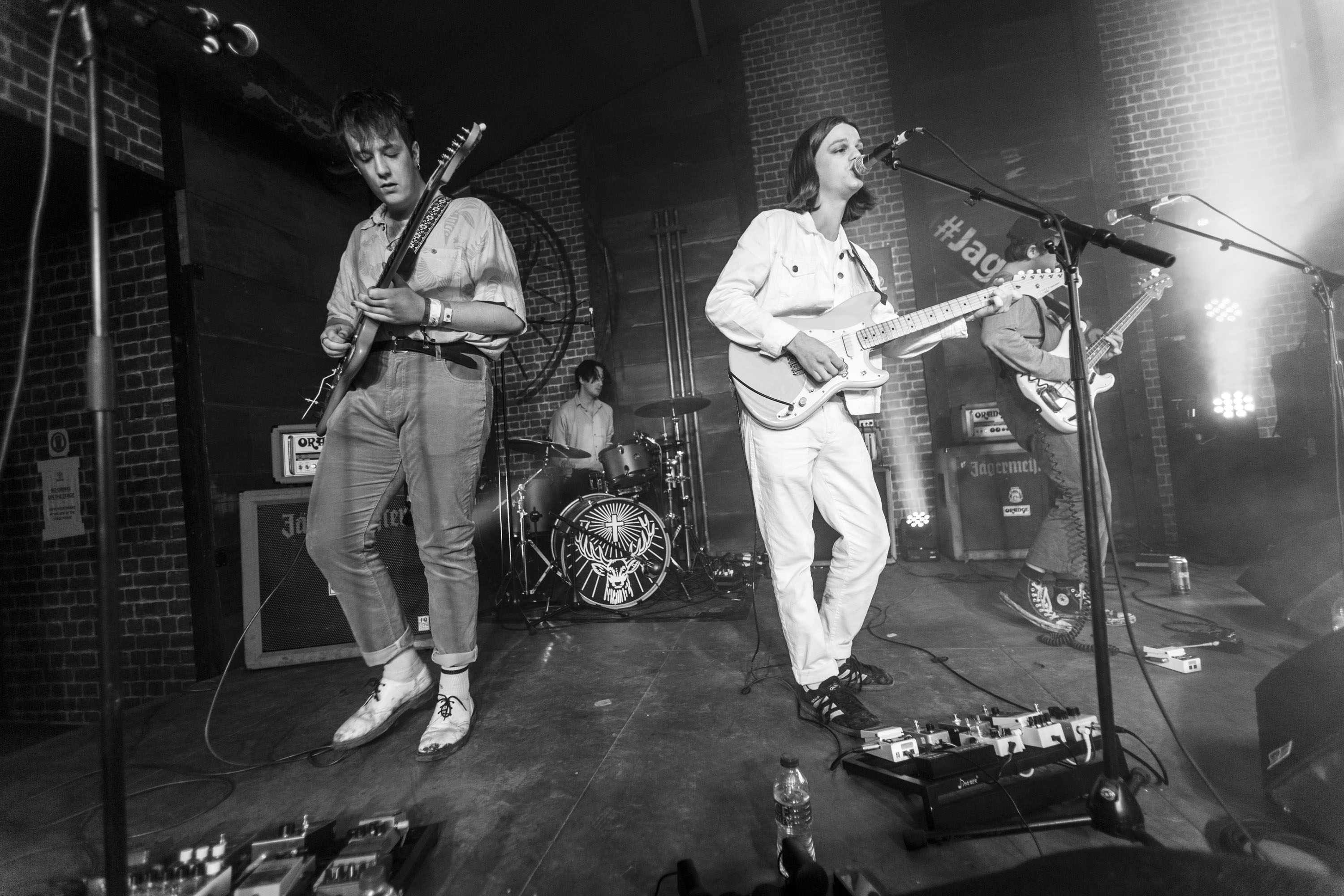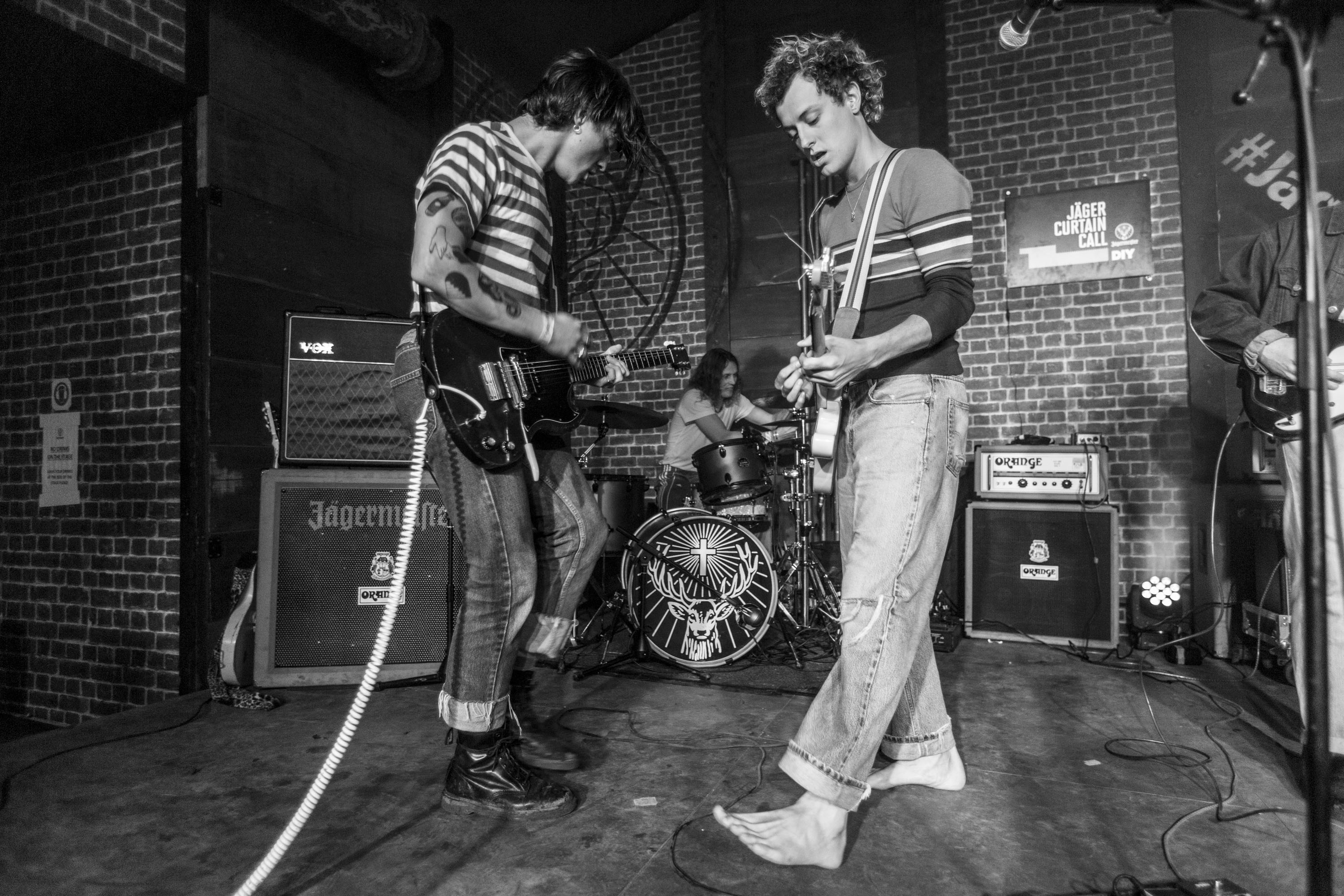 Switching up the dynamic, Croydon quartet Bellevue Days bring a more alt-rock leaning to the stage. Veering between emotive climaxes and more Weezer-esque scuzz, they power through tracks from recent LP 'Rosehill' with little ceremony but a fully engaged crowd throughout. Extra points go to the frankly excellent array of knitwear on display from the quartet.

With darkness having descended, local lot Muncie Girls are a punk-spirited force in the penultimate slot. Fronted by singer Lande Hekt, who points out their feminist leanings ahead of 'Respect', they straddle the gap between rock and indie without needing to pigeonhole themselves in either. Instead, tracks from debut LP 'From Caplan to Belsize' are delivered with the kind of conviction that shows the political message that lurks beneath is more important than any boundaries of genre.

Headlining the night, and drawing a more than respectable crowd given The XX's concurrent set on the main stage, Kagoule return to the Curtain Call stage stronger than ever. With new single 'Monsieur Automaton' marking the band's return, they debut new songs from their forthcoming LP in between old favourites 'Glue' and 'Adjust The Way' from debut 'Urth', singers Cai Burns and Lucy Hatter trading parts throughout. Theirs has always been a singular sound, one that weaves tricksy, contorting song structures between Pixies-esque dynamics; now, the trio seem they're genuinely having fun with it too.