Bestival 2017
Pet Shop Boys close Bestival 2017 in excessive style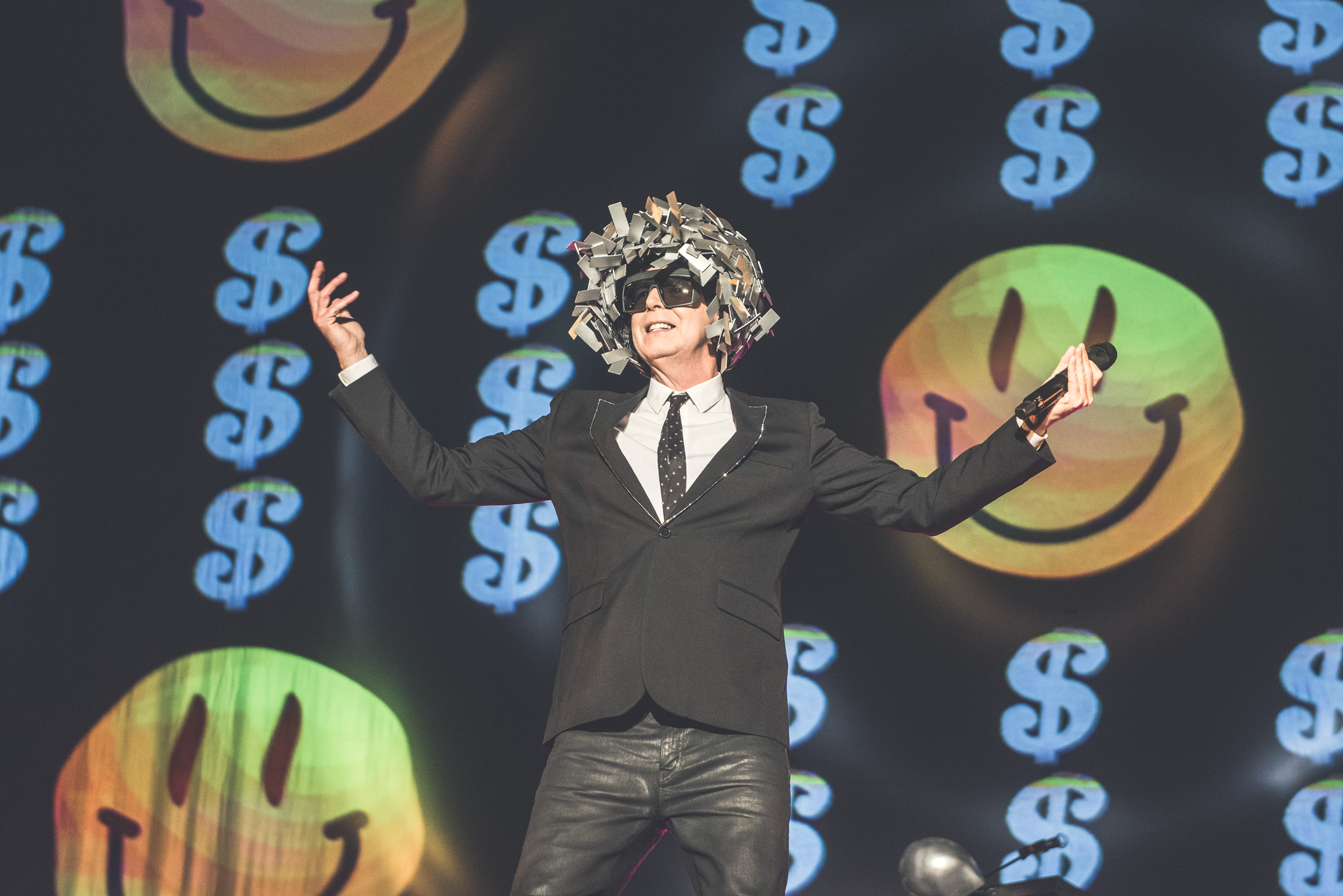 If The XX's headline set on Friday night was an exercise in class and taste - all flickering light towers and moody atmospherics - then Sunday headliners Pet Shop Boys close out Bestival on an altogether different tack.
Donning an avant garde piece of silver headgear that can only be described as 'robotic fruit bowl chic' before switching it up for an equally dazzling hologram jacket, Neil Tennant is still a wonderfully odd frontman. Guiding the crowd through a series of club hits, he and bandmate Chris Lowe (himself wearing a giant, silver orb helmet) are backed by a constant stream of technicolour screens showing acid smiley faces, giant Rubik's cubes, giant coloured balls and more; it's like a cross between a massive rave and a children's TV show and it suits Bestival's 'colour' theme down to the ground.
It takes the pair a while to kick into the big-hitters, instead front-loading the set with cuts from recent LPs 'Super' and 'Electric', but by the time they launch into 'West End Girls' it's a glorious pay-off. Theirs is a catalogue that mainlines big pop songs but always retains an element of strangeness; the likes of 'It's A Sin' and 'Go West' might be anthemic, but they're delivered with an icy aloofness that always ensures things are just that little bit weird.
It makes for a show that edges into performance art territory; half of Bestival's young crowd might leave baffled, but for pure innovative vision, there's none on the line up that can beat this lot.