Album Review
Arcane Roots - Melancholia Hymns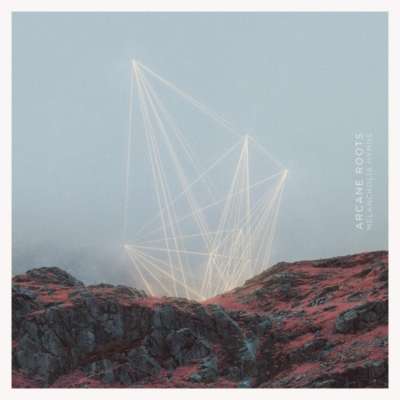 Buffed-up and overly layered.
Label: Easy Life
Released: 15th September 2017
The near four-year wait has obviously left Arcane Roots eager to clamber up festival stages; there's no doubt they're seeking great heights with second album, 'Melancholia Hymns'. Problem is, it lacks imagination.
Opener 'Before Me' takes a long while to get underway and the euphoric nature of the synths feel half-asleep from the get-go. Even the screamo part in 'Matter' is watered-down. You hear a lot about three-piece bands making a 'mighty noise' for their number but this release just comes off as buffed-up and overly layered.
Though their math-rock sensibilities remain central, each song clocks in around the five-minute mark. And similarly, Arcane Roots are still most effective in creating light and shade. This particularly shines in the likes of 'Off The Floor' which deals with global politics and the band's fatigue at current events. "When you're done pick me off of the floor" cries vocalist Andrew Groves in a what genuinely feels like a man wanting to escape.
'Melancholia Hymns' does have its occasional convincing moments but it's almost as if the time they've had to play with has left them confused with their own direction. Maybe they've felt the urge to test new waters a decade into their career. The truth is that this release feels all too comfortable.