Jetstravaganza:
Blaenavon, Marika Hackman, Sundara Karma and more to support Mystery Jets
The band are kicking off their 'Jetrospective' tour later this month!
Back in July, Mystery Jets announced that they'd be playing a five-night 'Jetrospective' extravaganza at London's Garage, playing each of their five albums in full.
Talking about the shows in a press release at the time, the band said: "As a band we've always loved a challenge, and the opportunity to tackle five albums worth of songs over five nights felt like one too good to turn down. On each record there are black swans; often forgotten songs that perhaps never had a moment to shine on their own, and having the chance to revisit those feels good. Records are perhaps like points in a constellation and it's not until you start to connect the dots that you see the influence they have had on one another and perhaps even map where to go next".
With the shows just around the corner, a whole host of very, very meaty support acts have been named, with a different line-up making up each night. Sundara Karma are set to join them on the first night celebrating 'Making Dens' (with a DJ set from Jack Bevan no less), while Marika Hackman and a "special guest" are set for 'Twenty One' (placing all bets on Laura Marling…)
Elsewhere, Blaenavon will help to celebrate 'Curve Of The Earth' alongside DJ sets from Felix White and Twaites Rates. Is Tropical, Jade Bird and Dan Carey will also appear across the five nights of the 'Jetrospective'. Talk about a line-up, eh?
Have a look at the full line ups for each of the five 'Jetrospective' nights below.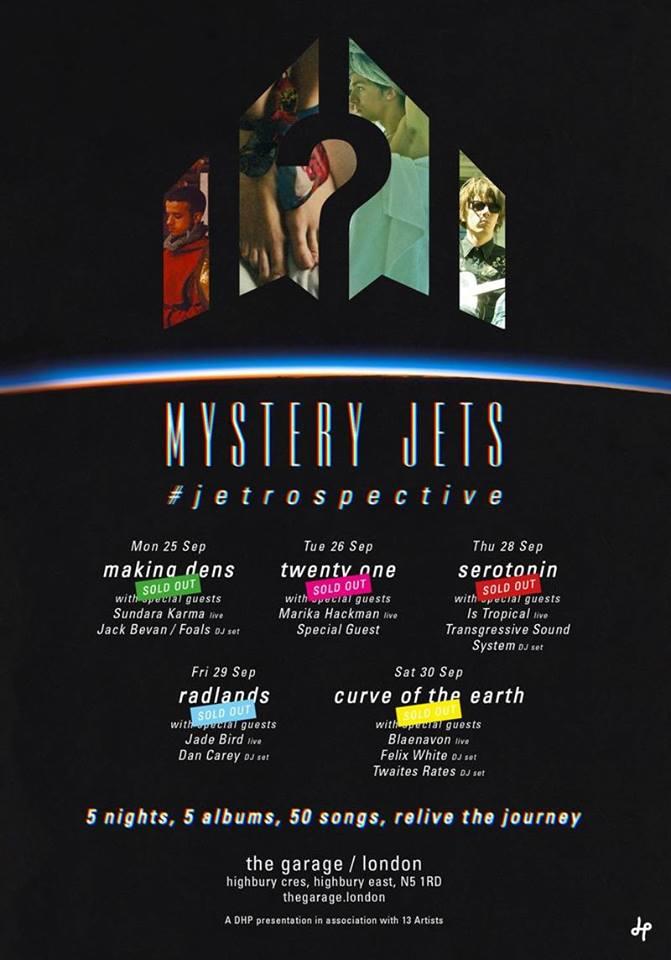 Get your copy of the latest issue