Album Review
Cut Copy - Haiku from Zero
3 Stars
There's an effervescent sparkle that runs through it.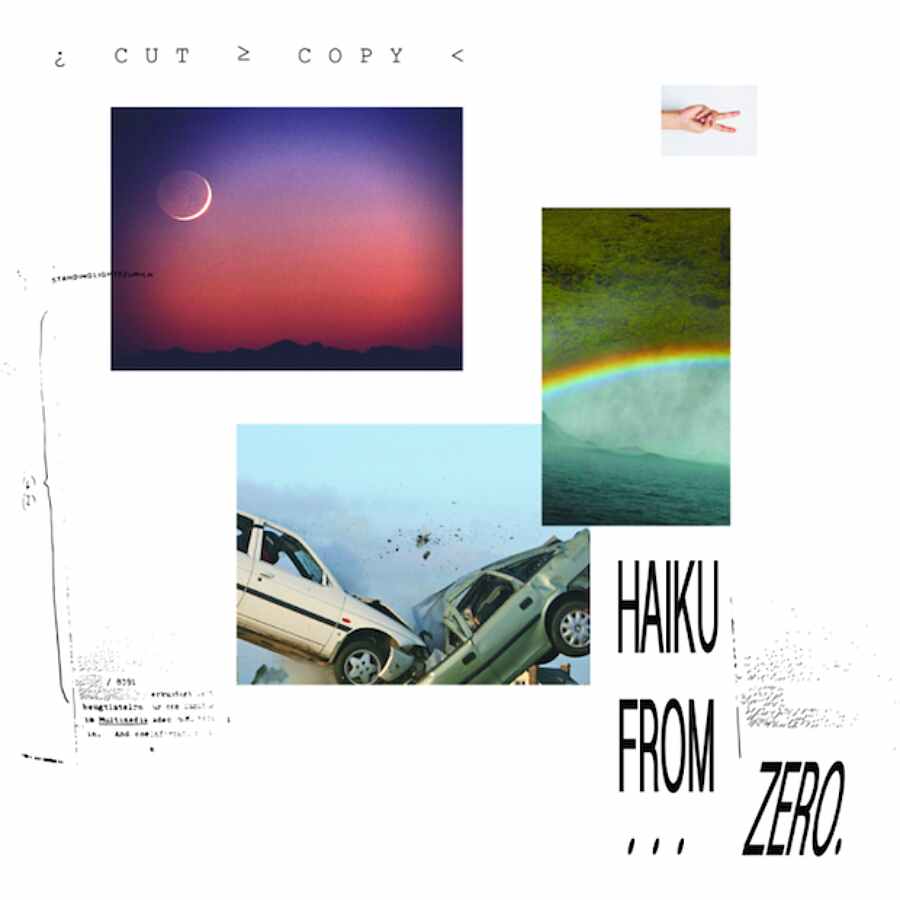 When Cut Copy announced their return, they shared a link to the band's Spotify page where they'd compiled a new greatest hits playlist with tracks from their last four albums.
It was an instant reminder of their effortless ability to craft brilliant danceable pop. There were those echoing harmonies, lo-slung bass, club-friendly beats and breezy '80s pop - Dan Whitford's voice floating across all of it. There was a strange alluring nostalgia in this sonic universe – it sounded like a playlist of undiscovered '80s radio hits.
Now four years since they released the slightly lacklustre Summer of Love-themed 'Free Your Mind' (it even had a song called 'Meet Me In A House Of Love' on it) they seem rejuvenated. While the album's title 'Haiku From Zero' – which comes from trying to "squeeze poetry from chaos" (there are, sadly, no discernible haikus to be found) - suggests similar hippie vibes, it's the sound of a band who seem to have rekindled their shimmering charm. Gone is the flabby acid house and in come dubby rhythms and a band who seem leaner and ready to take on the world.
Bright, shining soundscapes are their stock in trade and the infectiously catchy lead track 'Airborne' lights the way. It seems to contain about five different songs in one: equal parts guitar hooks, dancey synth-pop and then morphing into a distorted bass heavy club track all fluttering around the insistent "that don't stop me" chorus.
Elsewhere 'Counting Down', fantastically, sounds in parts like the joyous shouty harmonies of Orange Juice (if they'd visited Ibiza); you can already hear 'Black Rainbows' with its talk of "ghosts in your eyes" closing 4am sets at festivals; and 'No Fixed Destination' is a driving track from its title right through to the propulsive force it moves forward with.
They've never been a band big on substance and the similar motifs of ghosts, motorways and not giving up on love play throughout. It means more thoughtful tracks like 'Stars Don't Last a Lifetime' seem slightly too one-dimensional.
But there's an effervescent sparkle that runs through 'Haiku From Zero'. Dan has said this album is "an existential distillation of Cut Copy" and that makes sense – they continually hit the sweet spot between the dance floor and sweaty indie venue. Songs overflow with ideas and, as the title suggests, they manage to plot a path through them all, finding something poetic amid all the excess.