Album Review
The Bronx - V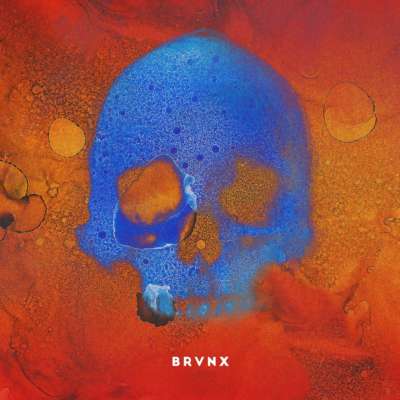 Curiously subdued in places.
Label: Cooking Vinyl / ATO
Released: 22nd September 2017
If ever there was a time for a new record from The Bronx, 2017 is surely it; even if they've never been a band with an explicit political bent to their songwriting, just the sheer fury of their honest-to-god hardcore sound should be enough to provide catharsis to listeners caught up in the current maelstrom of global turbulence. 'V' 's their fifth album and first as The Bronx - as opposed to alter-ego Mariachi El Bronx - for four years, and as it happens, it does see the group begin to look beyond the usual thematic palette of personal discontent and disapproval of those outside of the hardcore scene.
The loss of long-time drummer Jorma Vik last year doesn't seem to have hit them especially hard, with former Social Distortion man David Hidalgo, Jr. on exuberant form behind the kit throughout. An incendiary opening salvo sets the tone, with both 'Night Drop at the Glue Factory' and 'Stranger Danger' tapping into the breakneck punk spirit of Bronx records past. It's when they begin to switch through the gears and enter more melodic territory that everything sounds a little pedestrian; 'Side Effects' is plenty catchy but kills the album's early momentum, whilst second single 'Two Birds' pairs some rudimentary riffery with a chorus that never quite takes off, and seems to signal a retreat away from the more politically-attuned lyricism present elsewhere on the record; it robs the album of a consistency to the sort of bite that the more pointed likes of 'Sore Throat' and 'Broken Arrow' provide. 'V' will go down a storm with committed Bronx fans, but is curiously subdued in places - which, in the current climate, feels like a little bit of an opportunity missed.