Listen:
Ezra Furman returns with 'Driving Down To L.A.'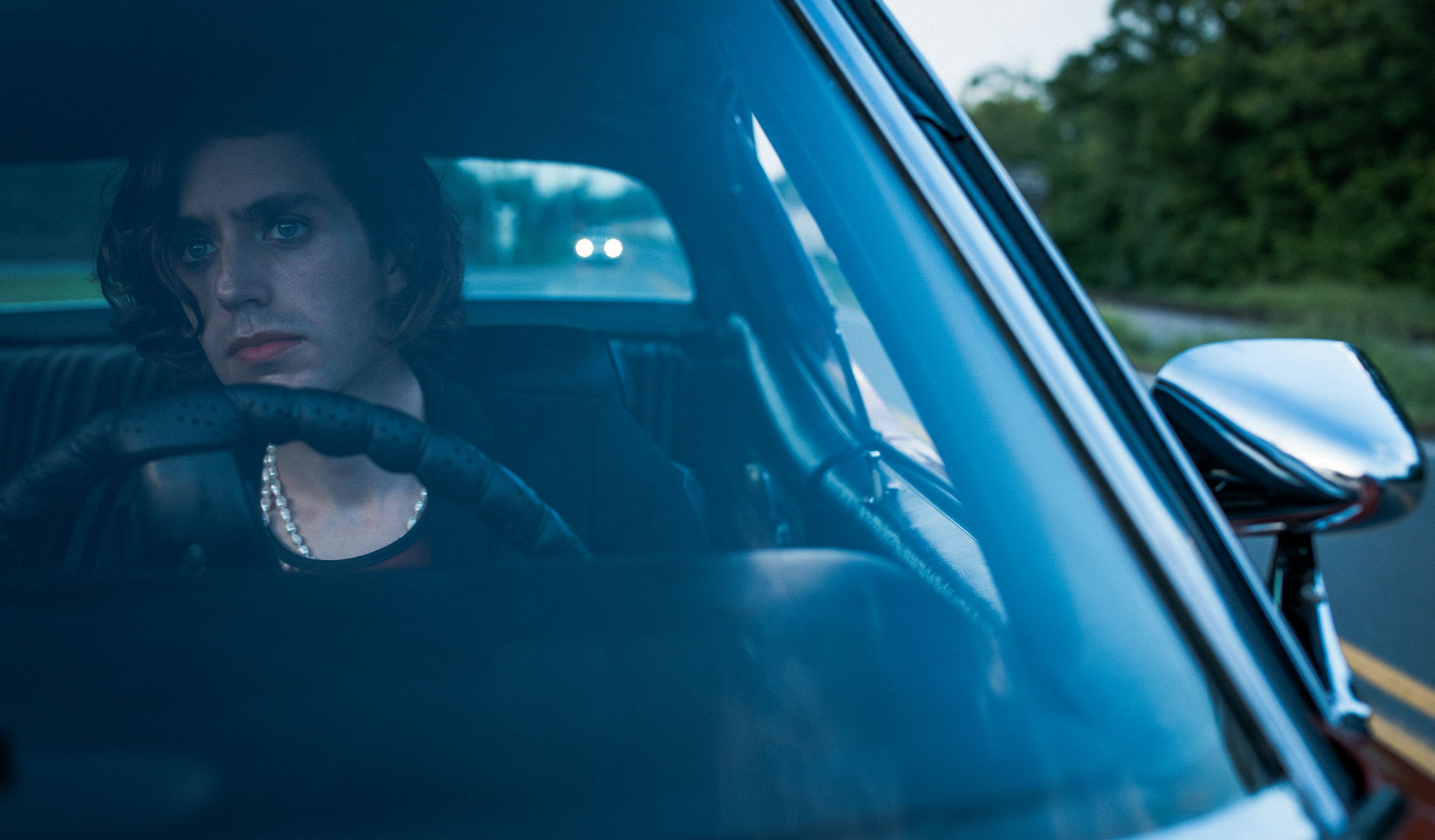 It's his first tune with The Visions and centres on "paranoia, escape and ecstatic ego-death".
It's been two years since Ezra Furman released his last album 'Perpetual Motion People' but now he's back with a brand new track!
'Driving Down To L.A.' is Ezra's first tune to be released alongside The Visions. On Instagram in July, he introduced the coming of the band as well as hinting at new music with a bunch of teased verses. And here it is! It starts off as a slightly off-kilter ditty with warped yet twinkling electronics and a smattering of lightly picked guitar wrapped around an a waltz of a melody. But that quickly transforms into a shuddering, huge chorus where Ezra truly lets his vocals loose before taming itself once more.
Speaking of the track, Ezra said: "This video is dedicated to Heather Heyer, killed the day before we started filming. This is a song of paranoia, escape and ecstatic ego-death. We decided to make a video about me and my angel companion escaping from modern-day Nazis".
The new track is also accompanied by a new video, directed by Joseph Brett, of which Ezra says: "The video shoot took place over five days in the small town of Strasburg, Virginia on August 13th, the day after the Charlottesville 'Unite the Right' rally turned fatally violent, a ninety-minute drive away. This was a coincidence. We had planned to shoot there long before we knew there was a far-right rally scheduled to take place in Charlottesville. So we had the strange experience of making a music video about fleeing white supremacists in Virginia at the moment that the whole country was talking about them, and as the president refused to unequivocally condemn white supremacy.
"It is terrible to watch America's white supremacist roots flourish like this again, not to mention the accompanying misogyny, queerphobia and anti-Semitism. I intend this song, video and my entire career as a protest against those attitudes.
"This video is about how fear turns to violence. I hope it goes without saying that I don't advocate shooting a gun into a car full of people, whether they are enraged white supremacists or not. The video is a fantasy and a nightmare. I think it matches the cultural nightmare we are now living through, one from which I pray we can soon wake up".
Watch the video for 'Driving Down To L.A.' below.