Listen:
Teleman are releasing new EP 'Fünf' in November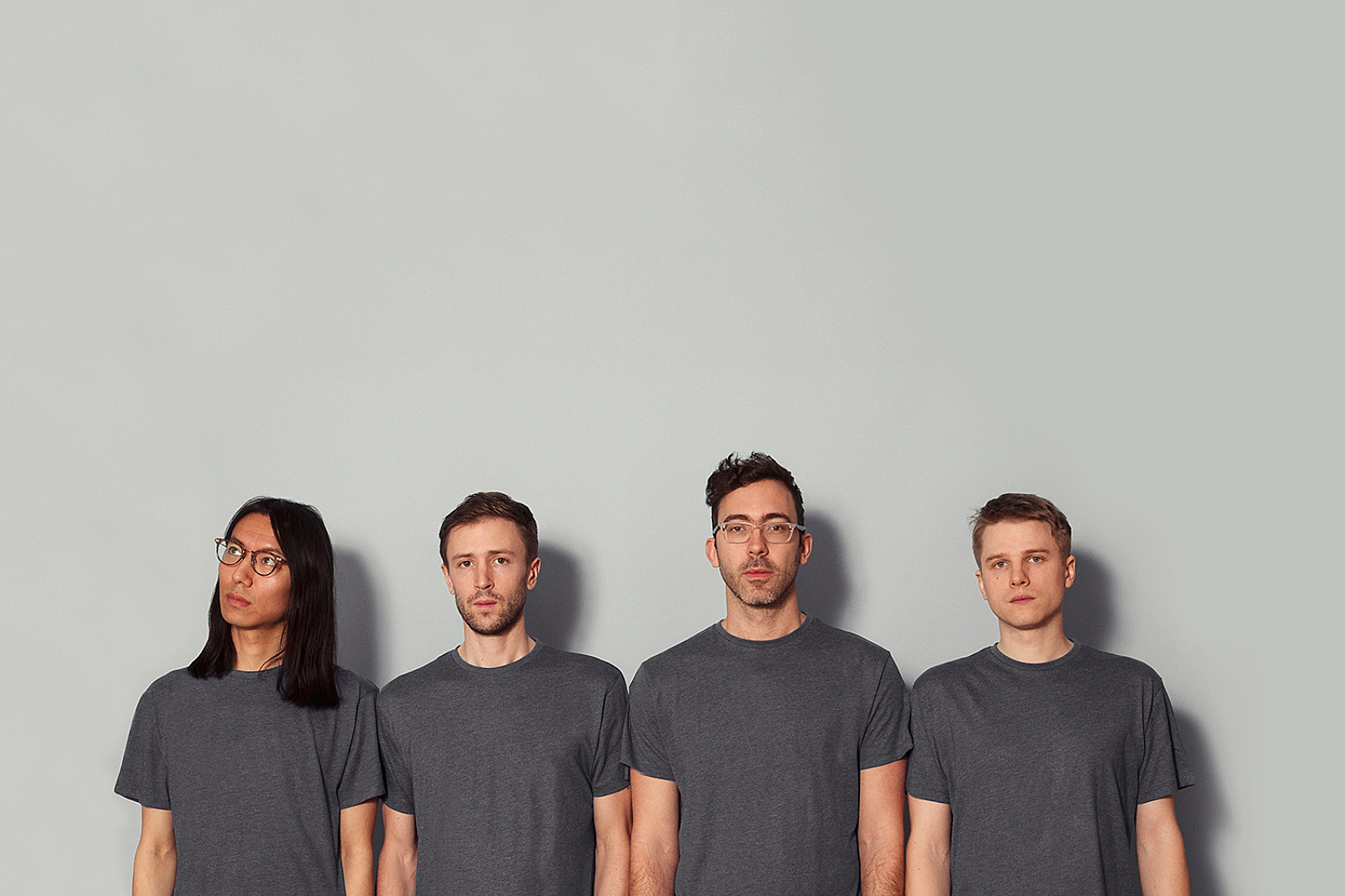 They've also shared a new track, 'Bone China Face'.
More than a year on from the release of their album 'Brilliant Sanity', art-poppers Teleman are back with plans for a new EP!
'Fünf' is set to be released on 17th November via Moshi Moshi, which will contain five brand new tracks from the band. But it's got a bit of a twist. Having wondered what it'd be like to work with multiple producers for a body of work, they've enlisted five figures with dance and electronic backgrounds to help them with its sound. They've subsequently worked with Timothy J. Fairplay, Ghost Culture, Bullion, Oli Bayston of Boxed In and Moscoman on the collection.
Speaking of the EP, the band said: "It was kind of tricky cos just as we were settling into the process it was time to up and off to another studio to meet the next guy. But mostly it was a great experience, we all enjoyed it a lot. The producers we worked with came mostly from dance backgrounds and some had never recorded a band before, so we were all pushed out of our comfort zones a bit which was great. All said and done, it still sounds like Teleman but each song has a different flavour which is what we were hoping for".
Exemplifying their approach on the record is its lead single, 'Bone China Face', produced by Ghost Culture. The group explained: "It has a distinctly Teleman feel to it but James worked closely with our Jonny to add some great synth tones; stuff we might not have chosen ourselves. He delivered a really crispy punchy mix with lots of space which we liked".
Listen to 'Bone China Face' and see the tracklisting for 'Fünf' below.
1. Spectre
2. Bone China Face
3. Rivers In The Dark
4. Repeater
5. Nights On Earth
£7.00
Buy Now