Album Review
Liam Gallagher - As You Were
3 Stars
Almost certainly the best thing Liam's offered us since he parted ways with his big bro.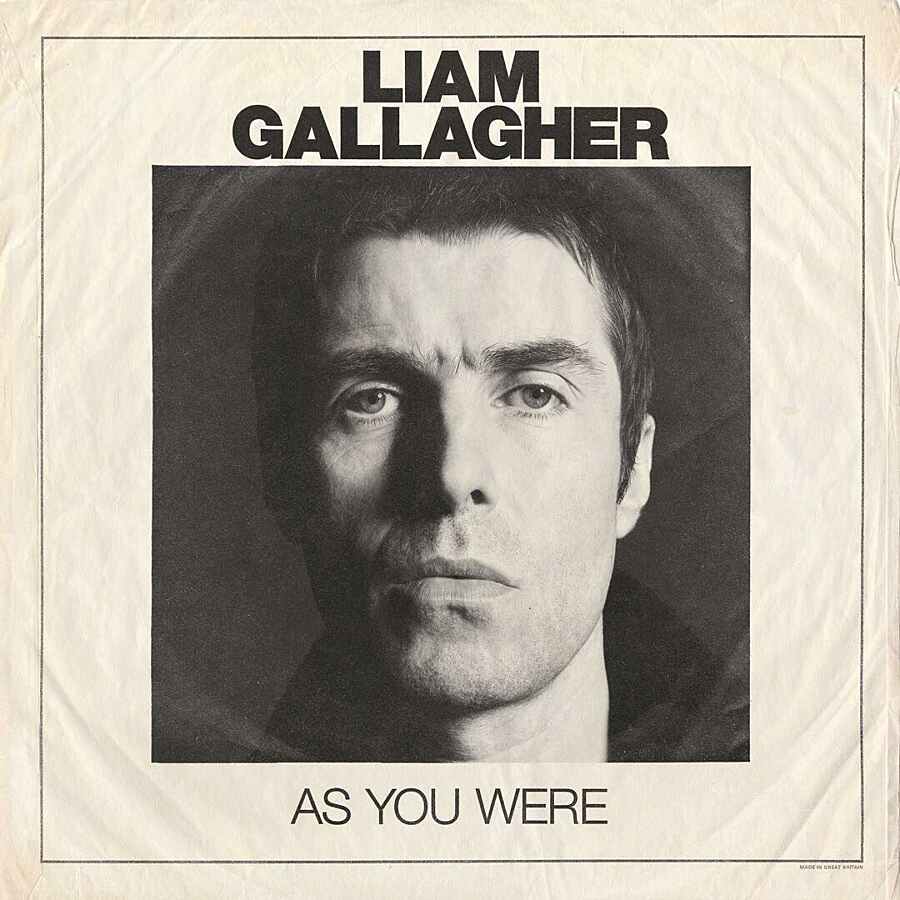 Back in June, Liam Gallagher said he'd rather be playing with Oasis than going solo. It's a sentiment echoed by literally every other fan of the Mancunian loudmouth on the planet, and yet here we are and here it is: LG's first record under his own moniker after two-and-a-half decades in the spotlight. In his own words "you can't just sit at home twiddling your thumbs," so instead we have 'As You Were' – seemingly a glorified way of killing time until he and Noel eventually kiss and make up for the inevitable internet-breaking reunion.
If that all makes the album sound a little, well, underwhelming, then Our Kid's first is actually a far more decent listen than its context might suggest. 'As You Were' is very much a Liam Gallagher record, which is to say there are no massive curveballs or surprises. But no surprises from a man who's been involved with some of the biggest and best rock'n'roll tracks in modern music is like getting no surprises from your Big Mac meal – exactly what you'd hope for from a classic.
Lead singles 'Wall Of Glass' and 'For What It's Worth' operate at either end of the album's spectrum. The former swaggers around on overdriven, stadium-sized riffs, while the latter is a big Beatles-channelling ballad. Both are genuinely good; if Liam has two major songwriting modes, he's still wont to veer wildly in quality within them and these land near the top of the scale. 'I Get By' makes for an album highlight, opening with with the kind of world-beating tumult of guitars – the kind that could only come from a Gallagher – that hark back to 'Definitely Maybe'. 'Bold', meanwhile, is a more melancholy turn, full of minor chords and an uncharacteristic sense of self-criticism ("Yes I know I was wrong / I didn't do what I was told"); it, too, works completely.
Then we get to the iffier elements. Not since Kasabian's infamous "bugle / Google" line in 'Eez-eh' have we been gifted (for it is, undoubtedly, a gift) a line as face-palmingly awful as "The cops are taking over / while everyone's in Yoga". Then just to cap it off, he throws a Beatles reference in there for good measure: "…'Cos happiness is still a warm gun". OK. 'You Better Run', while perfectly adequate, has the aura of 'pub back room' to its chugging riffs; it's fine, but it's largely filler.
In general though, 'As You Were' is almost certainly the best thing Liam's offered us since he parted ways with his big bro. It's no 'What's The Story…', but it's most definitely better than sitting, twiddling your thumbs.
More like this