Watch
Watch Demob Happy play new material for Pirate Studios & DIY Presents live session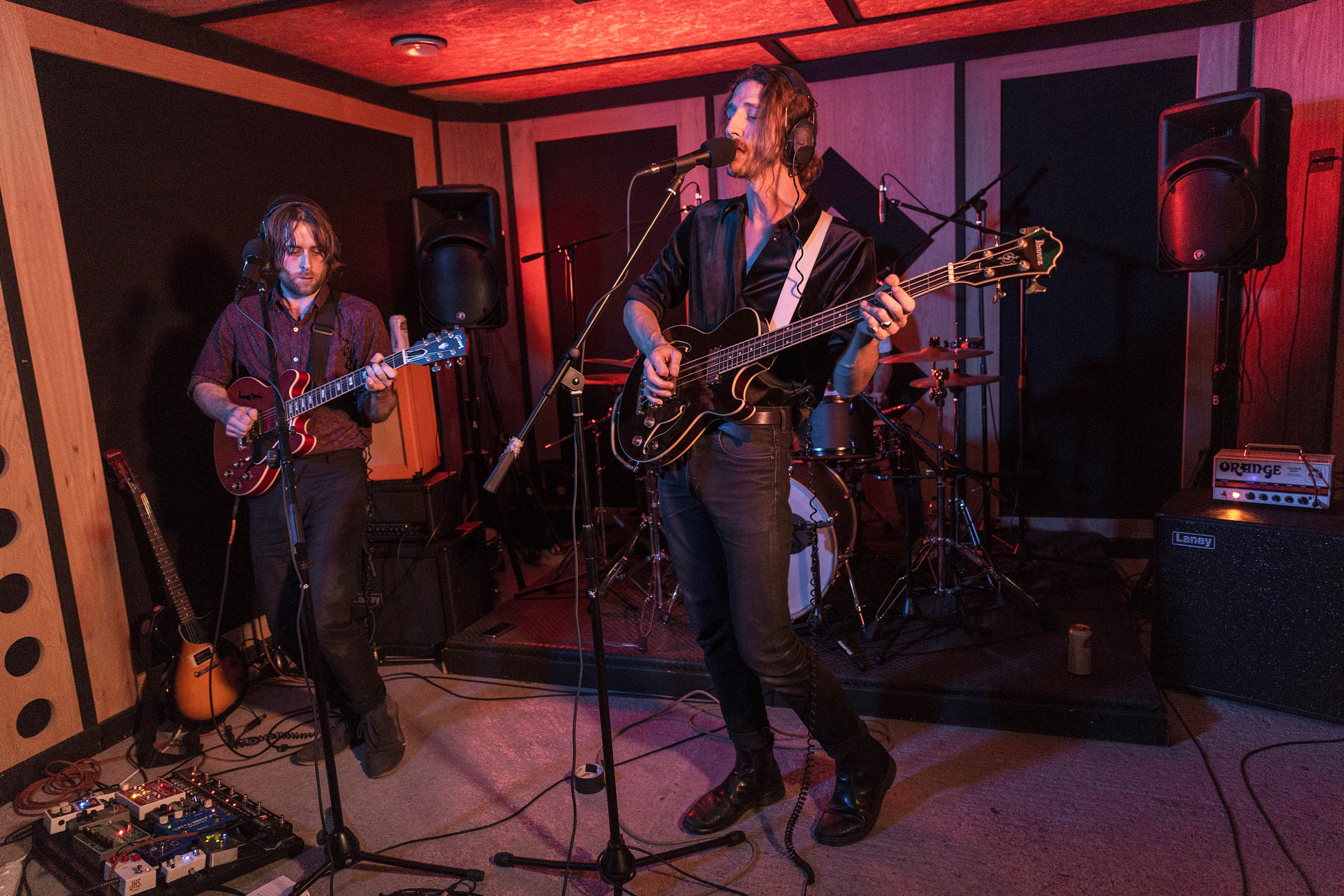 The Brighton riffers were joined by Skinny Girl Diet for the live-streamed show last month.
Last month, DIY teamed up with Pirate Studios to bring you sets from Brighton riffers Demob Happy and London punks Skinny Girl Diet – all livestreamed via Facebook, to watch from the comfort of your sofa.
Based in South West London, Pirate Studios combines a rehearsal and (clues in the title) studio space, with the technology to record and stream live sets as they happen. Not too shabby.
First up on the evening, Skinny Girl Diet – now streamlined down to a two-piece – took to the Pirate stage to dish up a set of snarling riot grrl aggression. Visually channelling Amy Winehouse with the vocal grit of a pissed-off Courtney Love, singer Delilah Holliday ripped through tracks from last year's debut LP 'Heavy Flow' alongside drumming sister Ursula, also throwing in an entirely new track for good measure.
Demob Happy, meanwhile, used the opportunity to debut four totally new tracks from their still-in-the-making second album. Currently in the studio recording the follow up to really rather excellent debut 'Dream Soda', the trio offered up a couple of old favourites ('Succubus', 'Strange Things') while also road-testing a bunch of newies which suggest they're referencing the saucy squall of Josh Homme and co even further second time around. Filthy and fuzzy, they're a stupidly exciting glimpse into what's to come.
Want a glimpse of it all over again? Check out the full set below and keep an eye on Pirate Studios for more to come.