Watch:
Catholic Action share new 'Black & White' video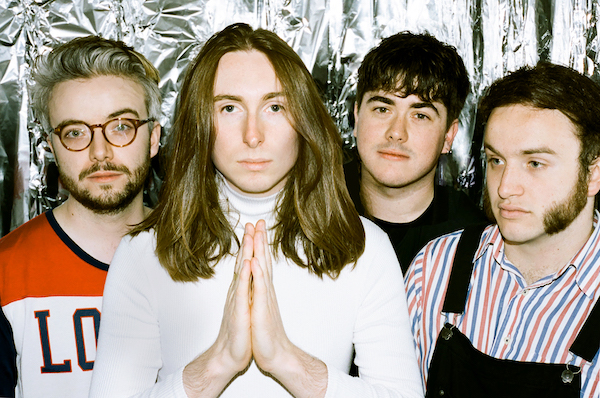 Their album 'In Memory Of' is out this week!
With their debut album 'In Memory Of' due at the end of the week (!!!) Catholic Action have shared a new video for their recently-revealed track 'Black & White'.
After the low-budget video for 'Propaganda' (where the biggest expense was two bunches of Morrisons' flowers), the clip for 'Black & White' follows a similarly lo-fi vein. It depicts the band performing, surrounded by a multitude of both hazy and technicolour tones, with edges that often cross over into negatives.
Catholic Action are also set to be special guests for when Kagoule head out across the UK in October and November. They'll be hitting the road all across the country. Tickets are on sale now.
Watch the video for 'Black & White' and see all of Catholic Action's upcoming UK tour dates below.
OCTOBER
24 York, The Fulford Arms (w/ Kagoule)
25 Sheffield, Foodhall (w/ Kagoule)
NOVEMBER
01 Oxford, Cellar Bar (w/ Kagoule)
02 London, 100 Club (w/ Kagoule)
03 Nottingham, Bodega Social Club (w/ Kagoule)
04 Bristol, Louisiana (w/ Kagoule)
07 Glasgow, Broadcast (w/ Kagoule)
08 Leeds, Headroom House (w/ Kagoule)
09 Brighton, Sticky Mikes Frog Bar (w/ Kagoule)
10 Birmingham, Actress and Bishop (w/ Kagoule)
11 Manchester, Soup Kitchen (w/ Kagoule)