Interview:
Back from the Dead: Catholic Action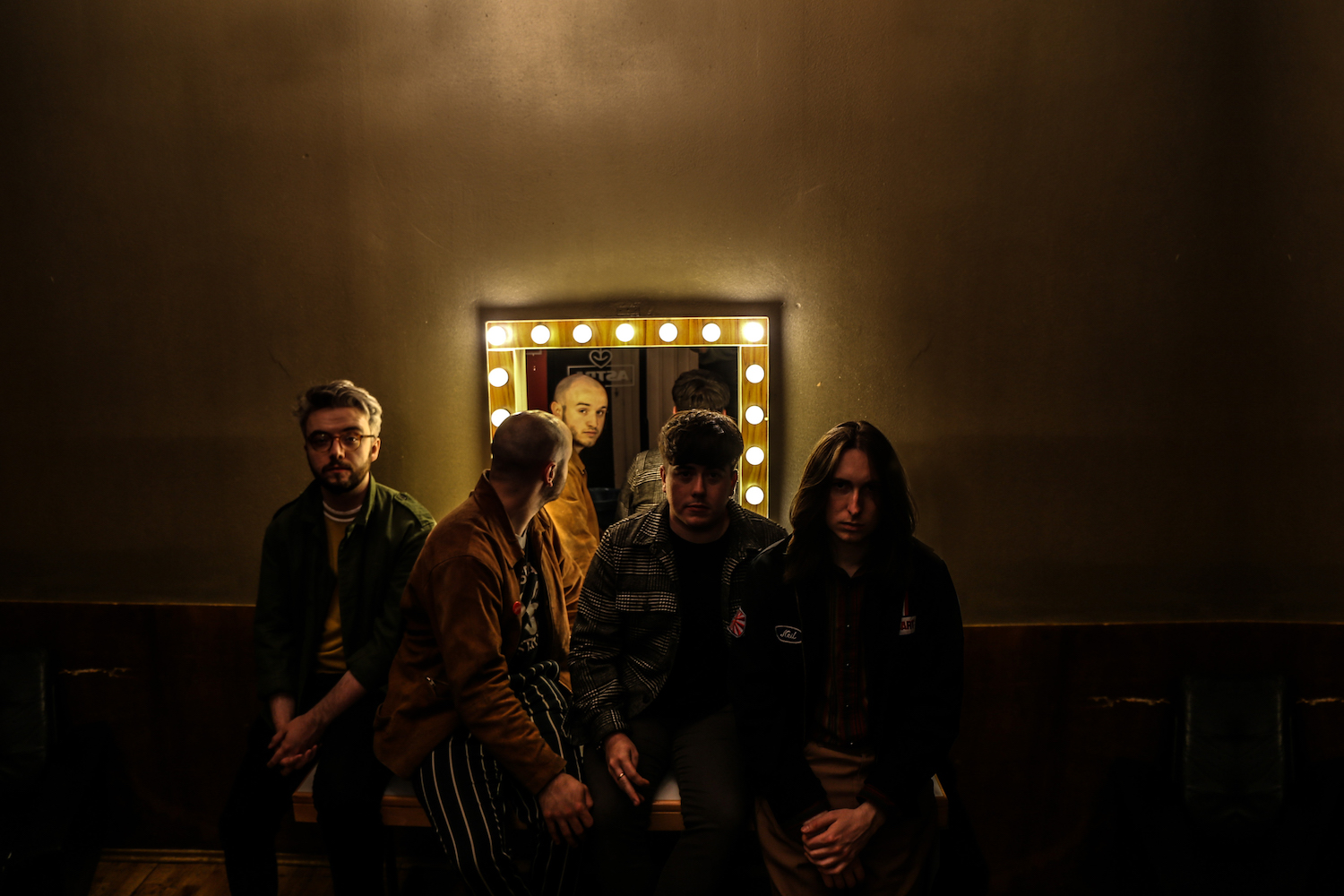 Recording Catholic Action's debut album nearly ended the band before they'd really got started. Luckily, they made it through with the help of a fearless producer and a refusal to compromise.
We've heard of bands calling their debut albums things like 'Greatest Hits' before (Goldie Lookin' Chain, we're looking at you), but how about pretending they're dead, building a shrine to themselves for the cover and calling it 'In Memory Of'? Ladies and gentlemen, welcome to the world of Catholic Action.
Formed in 2014, the band began life as a trio comprised of frontman Chris McCrory, bassist Jamie Dubber and drummer Ryan Clark. The three had previously played together in a group called Male Pattern Band and invited Jamie's old bandmate Andrew Macpherson from another outfit called Sick Kids to complete the line-up on guitar. "It's typical of Glasgow - everyone knows each other and plays in bands with each other," Chris explains over the phone from Berlin. "It just made sense for us to keep playing together."
You'd assume those pre-existing relationships would make the recording of 'In Memory Of' something of a breeze. That chemistry struck upon at sweaty gigs and long days making cassette releases doesn't just vanish overnight, after all. But, while the second album is traditionally seen as the most difficult to make, the recording of Catholic Action's debut meant the death of the band as a collective was actually closer to being reality than you might expect.
"I wanted to do it right," Chris says, as he begins to explain just why the process was so difficult. "My favourite album of all time is 'Loveless' by My Bloody Valentine. The thing that I love about bands like them or Sonic Youth or Pavement is, to me, they perfectly balance pop songs and melodies with a more experimental edge. To get that right, it took a while."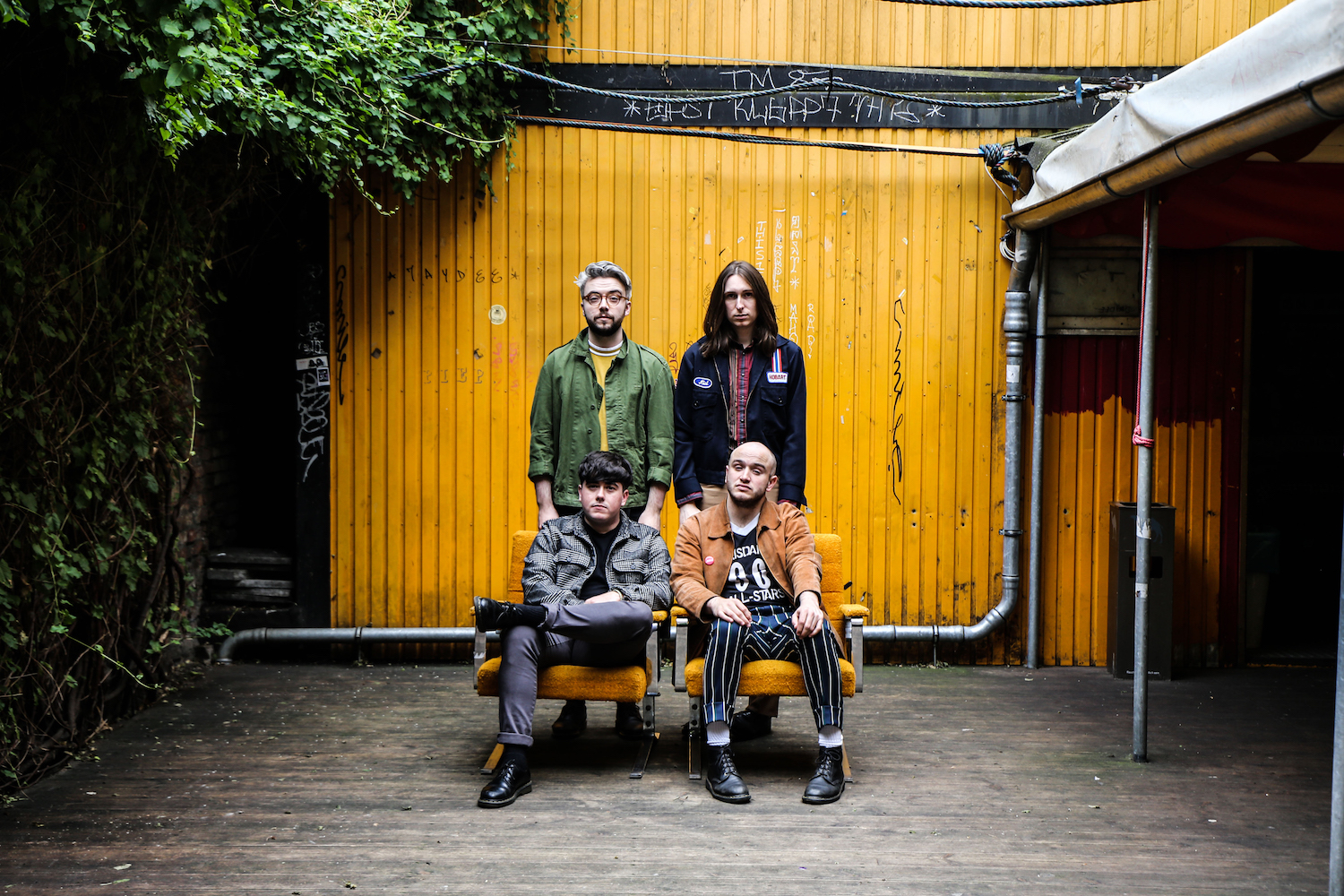 "Margo Broom challenged me to get out of my comfort zone."
— Chris McCrory
The band had actually previously recorded a version of the album at Chris' parents' house before embarking on the troublesome sessions. Recorded in very lo-fi, "super vintage" style, their plan was to release it as just something for their friends to listen to. Then, the music industry pricked up its ears after word spread about their glam-tinged bullets of indie brilliance and they found themselves in a very different situation. "[People] were like, 'You know you could get these songs on the radio?' I was like, 'Really?!'," Chris recalls. "I didn't really think anything of it before - they were just songs we'd written at home."
Shortly after, they headed down to London's Hermitage Works studio where the perturbing task of rerecording the album took place. There, producer Margo Broom forced them to face up to the facets of the band that weren't good enough, deconstructing and reconstructing the songs and their parts until they were as strong as they could be. "Margo allowed us or encouraged us or pushed us or shoved us or dragged us into really confronting the weaker aspects of the band," Chris says. "It's quite a difficult thing to do, but if we wanted to go above just playing to our friends in Glasgow we had to look at some of the songs again."
A producer and engineer himself (Chris spends his time off from Catholic Action recording other bands in his own studio), the frontman and Margo didn't always see eye-to-eye, but he credits her with bringing the band into a thriving new chapter. "She challenged me to get out of my comfort zone," he says. "It's such a cheesy thing to say, but the band really is in the healthiest place it's ever been. Everyone's getting on really well and it's a really creative laugh at the moment."
"It's such a cheesy thing to say, but the band really is in the healthiest place it's ever been."
— Chris McCrory
Despite that praise, the producer did reduce Chris to tears at one point. After he had spent years in self-enforced exile, existing in a bubble of just '60s and '70s music, she sat Chris down and exposed him to some of the modern tunes he'd been shying away from - namely, those on the Radio 1 A-list. The tears, you might have assumed, were not ones of joy.
"I can't really quote you Taylor Swift lyrics - I don't know if they're good or not - but when I do happen to flick through the radio, the stuff that I hear is so vapid and so disposable," he says. "I like to approach songwriting not just as a gimmick - this is coming from the guy who wrote a song called 'Rita Ora', but I knew that was disposable and silly, and that's why it's not on the album. But, to me, the mark of a "real" song is if you can play it on acoustic guitar and it still works as an interesting thing."
Second track 'Propaganda' is named so in homage to the weekly club night that allows fans to dance all night to an arsenal of indie hits new and old, while spilling dirt cheap shots all over their leather jackets. It's the kind of giddy indie-pop that wouldn't sound out of place on Los Campesinos!'s debut and contains the line "It's music to tick boxes" before Chris passionately insists "I will never be like you."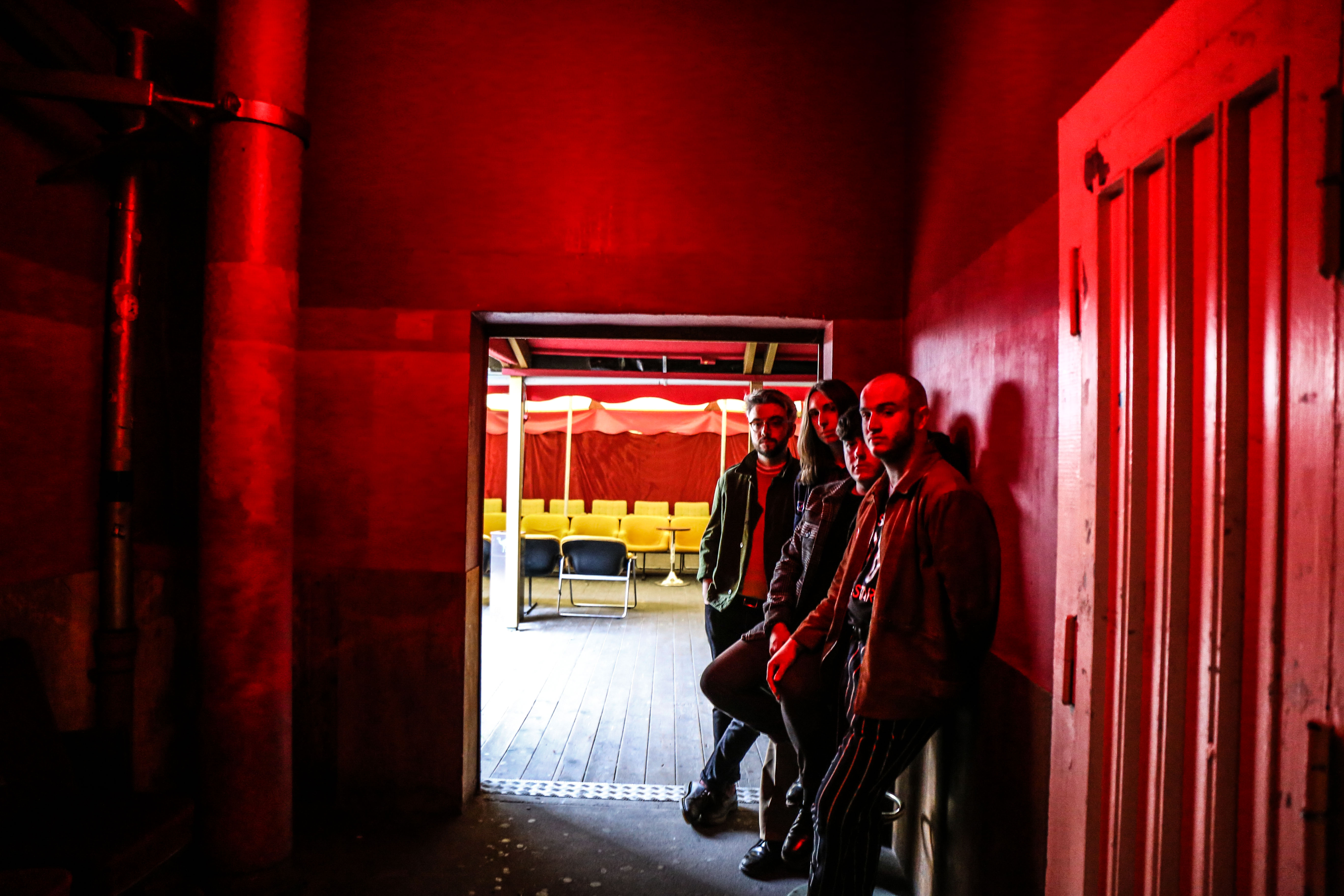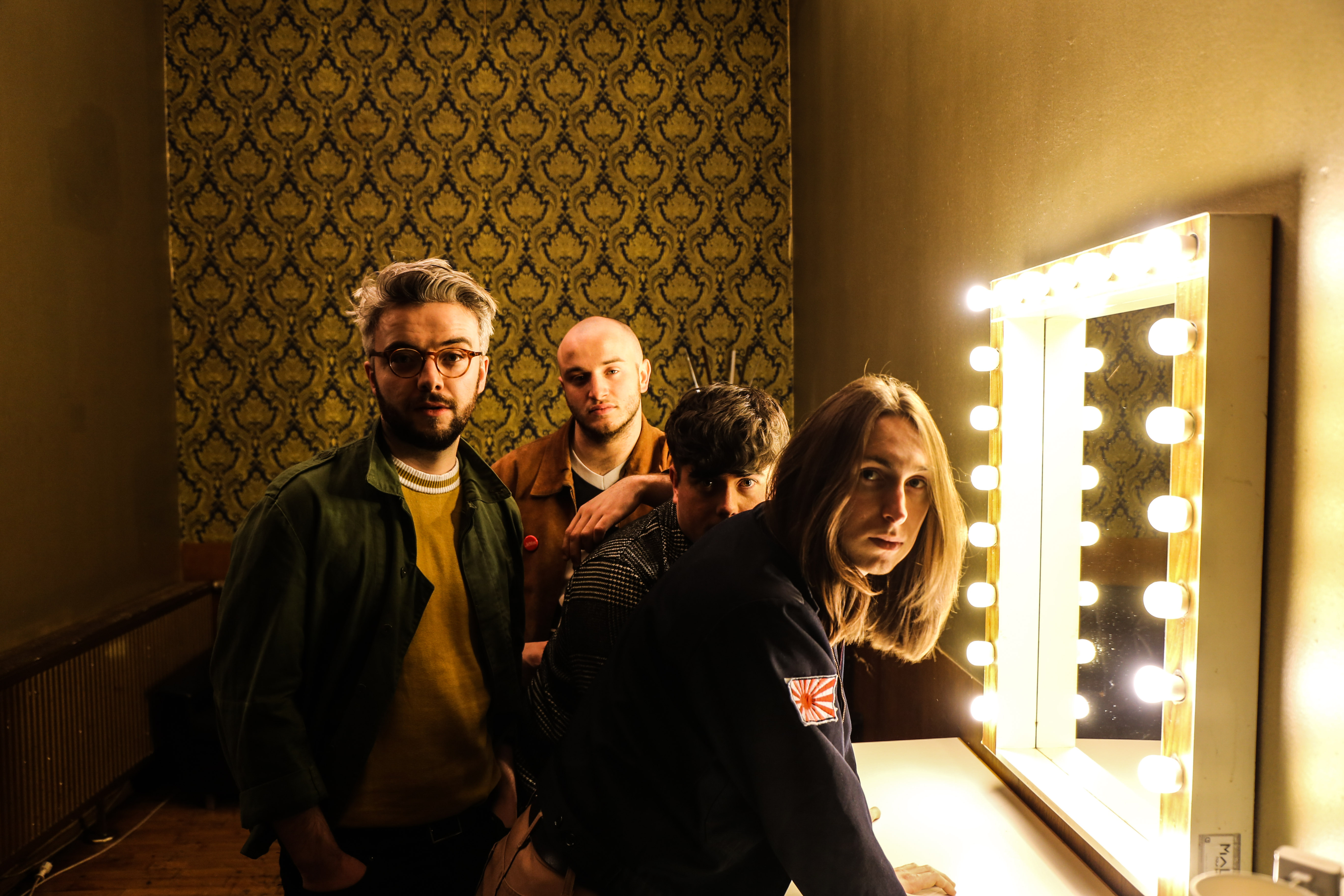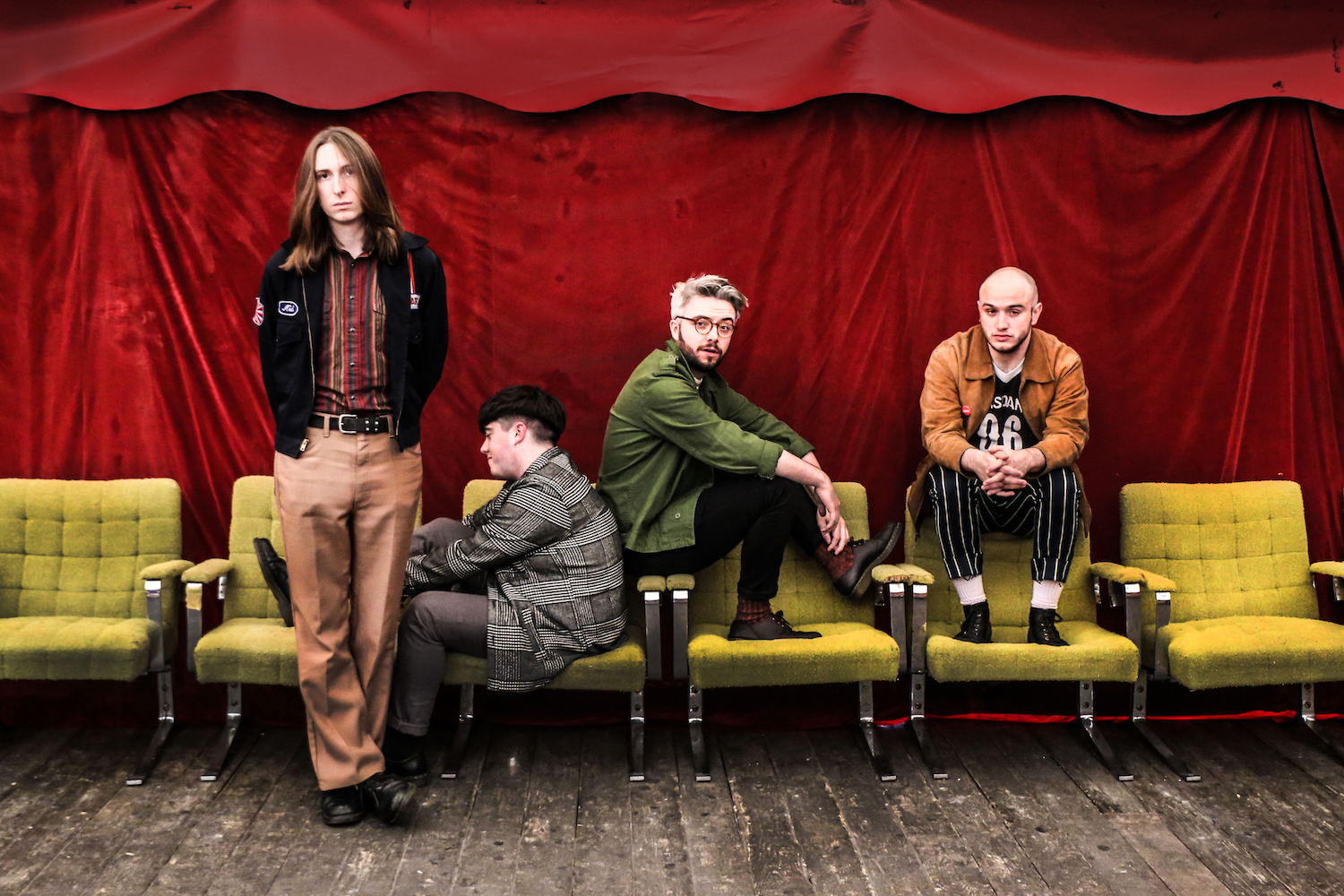 "It's typical of Glasgow - everyone knows each other and plays in bands with each other."
— Chris McCrory
"[When we were first] coming into contact with the music industry outside of Glasgow, I did feel that people were trying to shove us down [the wrong] path," he explains. "I'd rather not be in a band at all than be in a band doing something that I wasn't behind. What's the point? I can't go out on a stage and sing songs I don't believe in. It doesn't make me feel very good because, believe me, I've done it and I don't wanna do it anymore."
You can feel that conviction in the rest of the band's rushing debut. Centrepiece 'The Shallows' is rife with sweeping anthems and tackles life "floundering in the suburbs, fudging away your time on anti-depressants and not really doing much, but wanting to find something that can give yourself meaning in life." The spiky, pop thrash of 'Doing Well' was a "kneejerk reaction" to a bad time Chris was going through, its chorus line of "I'm doing well" repeated over and over like a mantra that's duty-bound to make his words reality.
Working with Margo again, they've got "seven or eight" songs down for a follow-up already, hinting that this time round will be far less arduous. "It's gonna be a much more open production," notes Chris. "I know who we are now as a band and I know what I want to do with it and how to do it. And it's also really fun." In that case, they might want to tear down that shrine - it looks like Catholic Action will be with us for a long time yet.
Catholic Action's debut album 'In Memory Of' is out 20th October via Modern Sky.
Photos: Louise Mason
Taken from the October 2017 issue of DIY, out now. Read online, or subscribe below.
WE'VE GOT A FAVOUR TO ASK
We're often asked about you, our readers. So we'd really appreciate it if you'd offer up a bit of information about you, and your music-loving habits by filling in our 2019 readers' survey.
Click here to reach the 2019 DIY readers' survey.
(Don't worry, none of what we're asking for is personally identifiable - and no questions are compulsory.)