Album Review
Destroyer - Ken
4 Stars
Crisper, more experimental.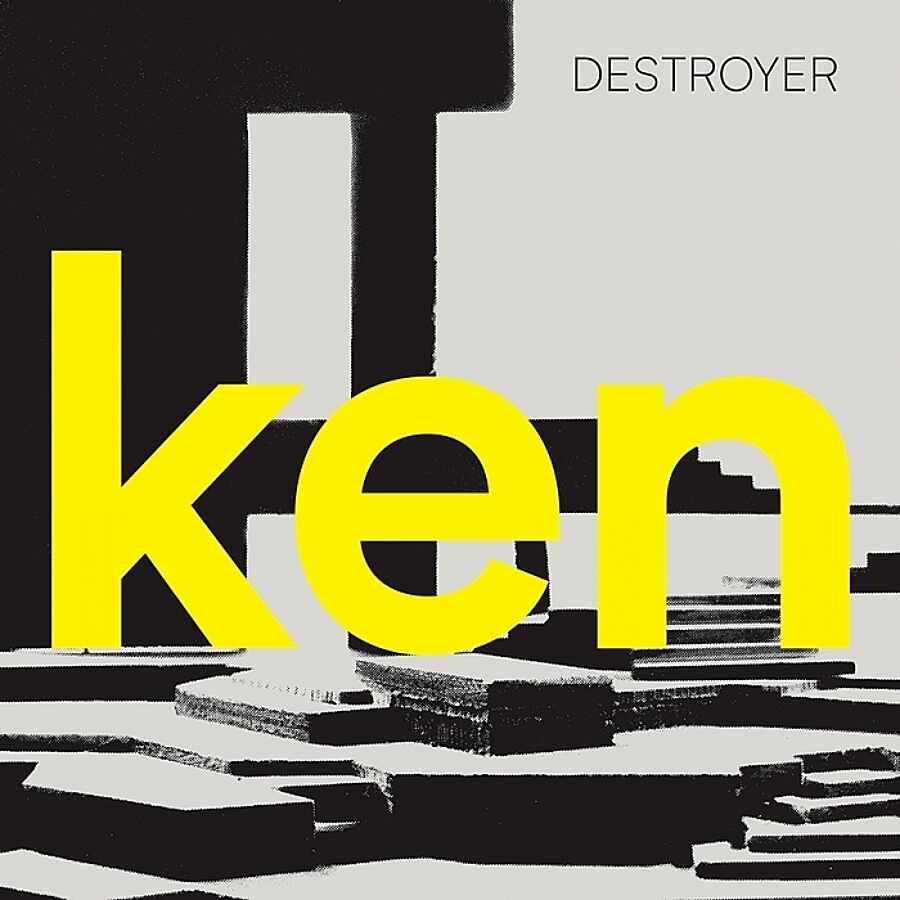 Throughout his career, Destroyer's Dan Bejar has borrowed titles from other people's songs for his own work. His eleventh studio album follows suit - 'ken' takes its name from the working title of Suede's 'The Wild Ones'. But where that was a swooping, crooned ballad, Dan's latest is crisper, more experimental. Both do share a similar feeling, though. Opener 'Sky's Grey' nails that elegant melancholy that billowed around Brett Anderson's voice - heavy but poised, a slightly frosty air to it - while Dan's vocal throughout feels like an almost perpetual sigh.
Destroyer found their big, commercial breakthrough in 2011 with 'Kaputt', a record that found inspiration in '80s chart music. Its 2015 follow-up 'Poison Season' was denser and more dour - its creator himself described it as an album that "disinvited synthesisers from the party". It saw Dan break into the charts, albeit at number 90, and while 'ken' is more accessible than its predecessor it seems unlikely to affect the Vancouver musician's cult name status. Finding some middle ground between 'Poison Season' and 'Kaputt', 'ken' brings synths and some elements of the '80s back into the mix, but still keeps a slightly sullen air to proceedings.
'Tinseltown Swimming In Blood' is a prime example of that. While its '80s references might be more gothic than pop (there's a hint of the likes of The Cure and Echo & The Bunnymen to it), it also has a morose edge. "I was a dreamer / Watch me leave," he rues after detailing "dead flowers on the skyline" and dreams void of emotion. 'Cover From The Sun' is far cheerier, rattling along a guitar line dripping with vitamin D and recalling The Jesus And Mary Chain, but 'Ivory Coast' soon brings things back down. "Mama said sometimes everyone hurts," he sings over a barely glimmering melody, his voice croaking and drawing out the words. Later, he sums up the record's balance between hope and sorrow with one beautifully downcast line: "Good things come to those who wait forever." If that's true, at least 'ken' is a worthy soundtrack for the journey there.