Booking now:
IDLES announce biggest UK shows to date for 2018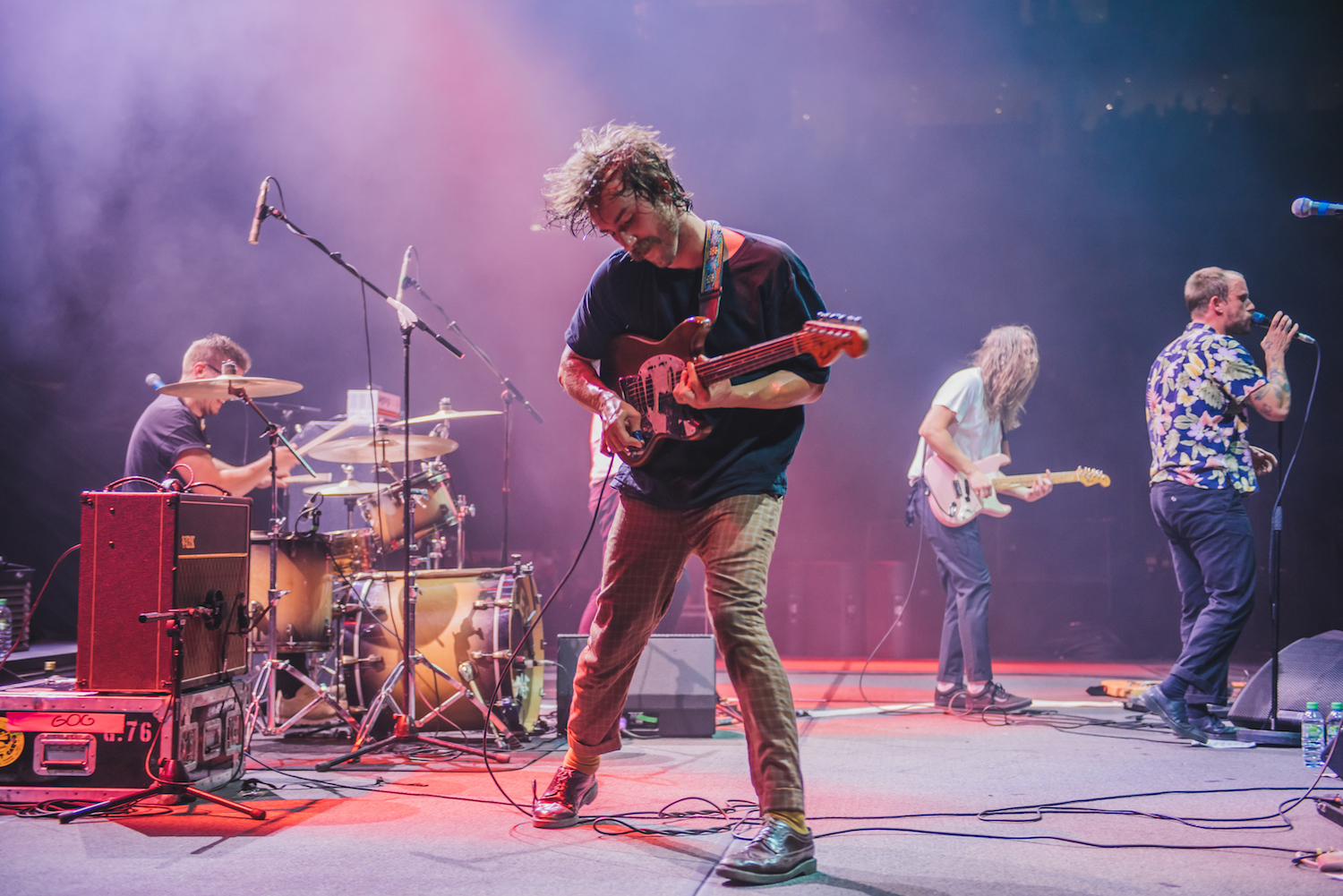 The Bristol punks will play Manchester and London next April.
IDLES are set to play their biggest show to date next month at London's Village Underground, a gig that sold out in under a day.
On the back of the news, the Bristol punks have added two even bigger shows for next year.
The band will play Manchester and London over two nights in April 2018 on the back of debut album 'Brutalism', undoubtedly 2017's greatest sleeper hit.
We caught up with IDLES on their big day supporting Foo Fighters at London's O2 Arena last month, for a piece in the October issue of DIY.
"I think people are bored of escapism, bored of seeing pretty people that aren't saying anything. I got bored of it," frontman Joe Talbot told us.
"I'm interested in a congregation of people that are all a bit pained that can celebrate each others' company and make things a bit easier."

View the UK dates below and read our new feature with IDLES here.
APRIL
18 Manchester, Gorilla
19 London, Heaven
Photo: Lindsay Melbourne / DIY
IDLES are one of the acts involved in the European Talent Exchange Programme. For more information on ETEP, and the artists and festivals involved, head to etep.nl.