Watch:
Protomartyr share video for 'Don't Go To Anacita' ahead of UK tour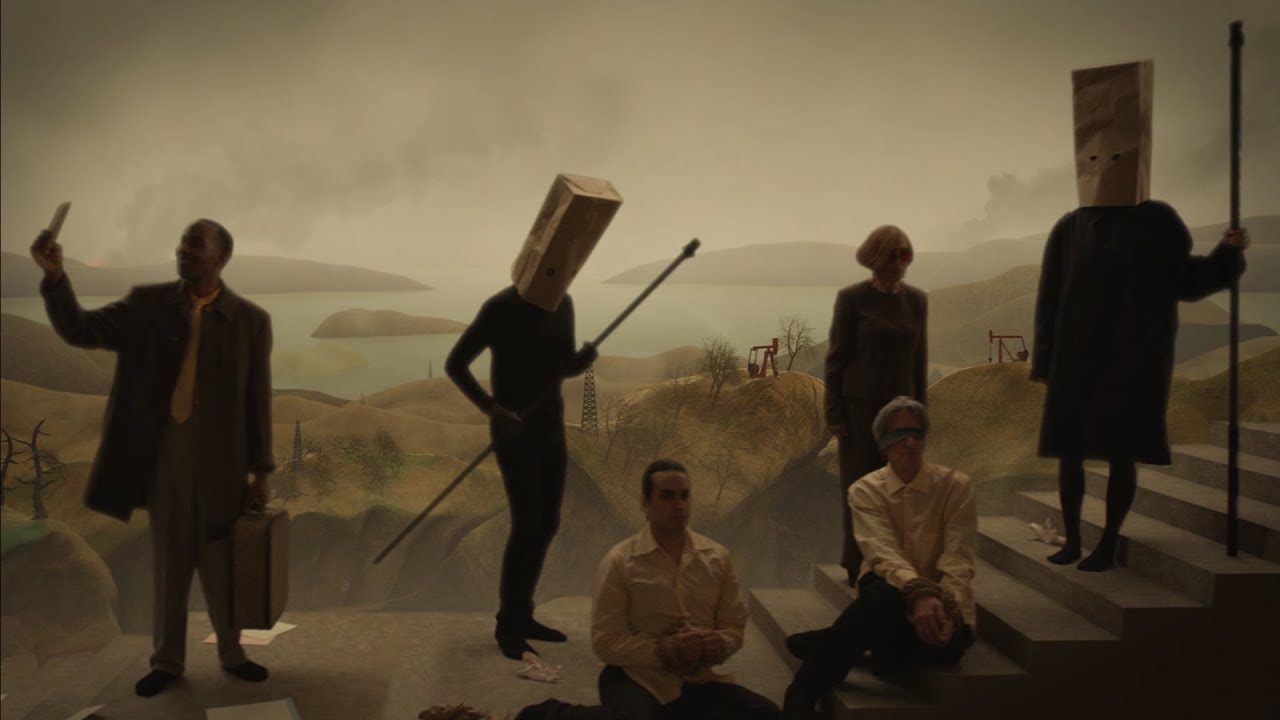 The band's new album 'Relatives In Descent' is out now via Domino.
Protomartyr are taking their brilliant new album 'Relatives In Descent' out on a UK tour next month, and have preceded the run with a new video for album highlight 'Don't Go To Anacita'.
The new video was directed by Yoonha Park, who said: "I wanted to make a visual that recreated the feeling of scanning over a large, densely populated image, like a Breughel painting or Where's Waldo?. I wanted to convey a feeling of false progress and the idea that every new horror that meets us is part of a never-ending continuum.
"Joe Casey's lyrics are chock full of references both contemporary and classical, often in the same song. It creates a really unique visual field that conveys the exact flavor of dread I find myself feeling a lot lately."
"From touring around America you get to see all sorts of municipalities," says Casey of the fictional town of Anacita that the song is written about.
"I picture Anacita as an affluent suburb that looks quaint and respectable but maybe has too many cops for the population size. Like, maybe the next town over is a little more down-on-its-heel and the border between the two is stark in its sharpness."
View Protomartyr's UK tour dates with Sauna Youth and watch the new video for 'Don't Go To Anacita' below.
NOVEMBER 12 Brighton, The Haunt 14 London, Tufnell Park Dome 15 Manchester, Deaf Institute 16 Newcastle, The Cluny 17 Glasgow, CCA 19 Leeds, Brudenell Social Club