Live Review
Perfume Genius, Gorilla, Manchester
3rd November 2017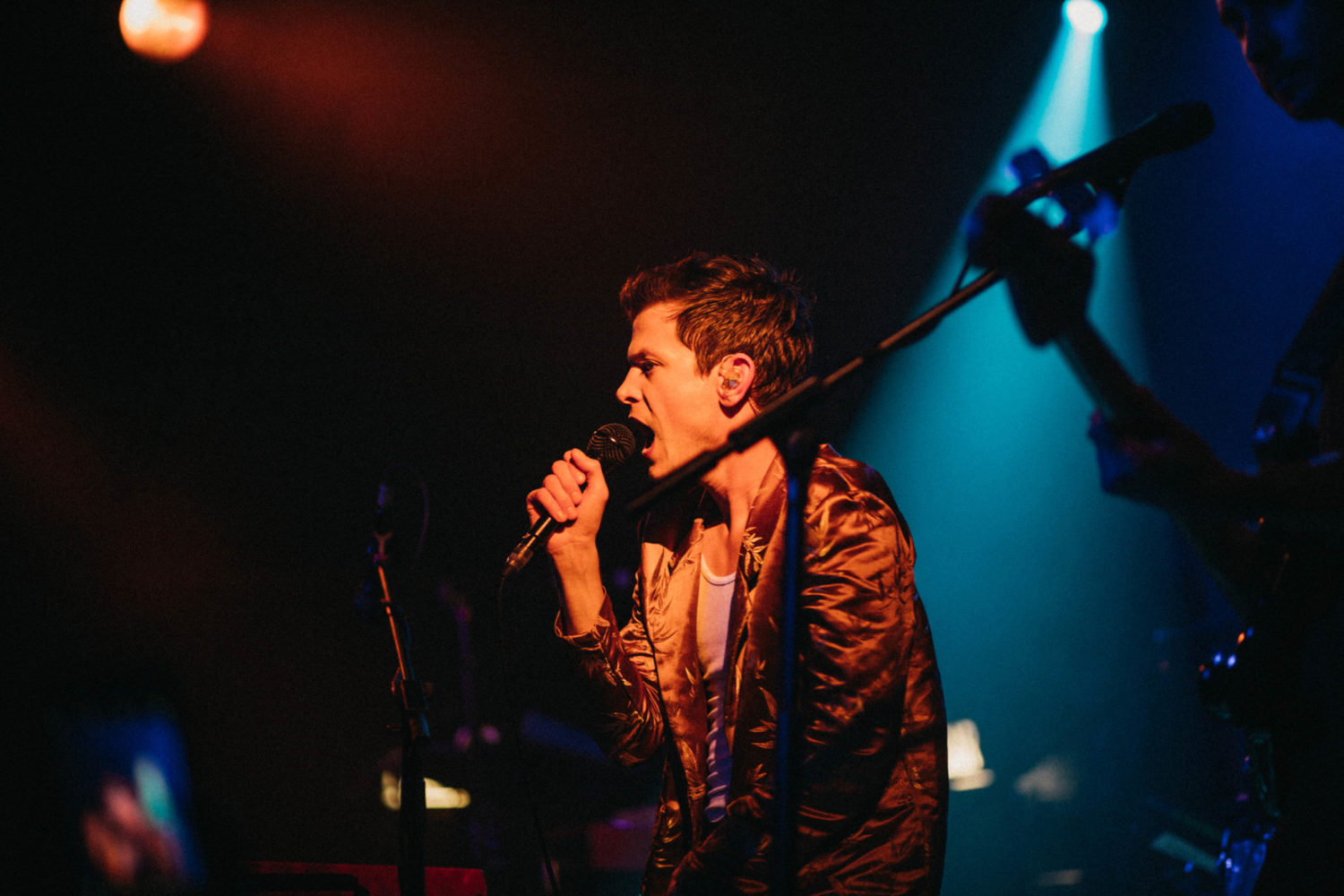 There's not many more charismatic or enigmatic than Mike Hadreas.
As the crowd laughs adoringly once again at another of Perfume Genius' witty comebacks, it's obvious just how loved Mike Hadreas is by everyone in the room. "Deaf Institute!" shouted one of the audience, as the singer apologised for how long he'd taken to return to the city, only for Mike to quip "… I was there".
Smart, witty and dripping with star quality, Perfume Genius knows how to steal a night. Whether it's sat alone behind a piano or leading his troops though the loud, chaotic breakdown of 'My Body', it seems impossible to find him out of place - quite an achievement for a man gyrating slow motion in a gold lamé suit.
Opening with 'Otherside', the set leans heavily on latest two albums, 'No Shape' and 'Too Bright'. Third track 'Fool' offers Mike the chance to showcase his vocal range. It's an invitation he doesn't decline. That incredible voice is wrapped around his poppiest urges for 'Wreath', as close to an Arcade Fire-style indie hit as he goes. It's followed by three consecutive tracks from 'No Shape', culminating in the moving and atmospheric 'Valley'. It's an impressive act of setlist mastery, each era allowed its own time to thrive, without ever fully anchoring the set to any limiting point. It even offers the chance for a spell of 2012 album 'Put Your Back N 2 It' with some old crowd favourites like 'Dark Parts'.
Arriving at 'Grid' the performance develops a genuine sting in its tail with a claustrophobic, thrashing end roaring into the gnashing 'My Body'.
Disappearing into the night, and at this point well past the advertised curfew, Mike returns alone for touching piano ballad 'Learning'. A more vulnerable, muted man sat tearily at the keyboard, gently rebuilding the band song by song, adding for one big finale.
'Queen'. It's some finale. A raw, vital and defiant anthem, that proves almost incomparable as a set closer. The world loves a charismatic enigma and there's not many more charismatic or enigmatic than Mike Hadreas, a man destined for superstardom. At this point, on this night, it seems as if he doesn't make it there, the blame only lies in one place: it's because superstardom wasn't ready for Perfume Genius.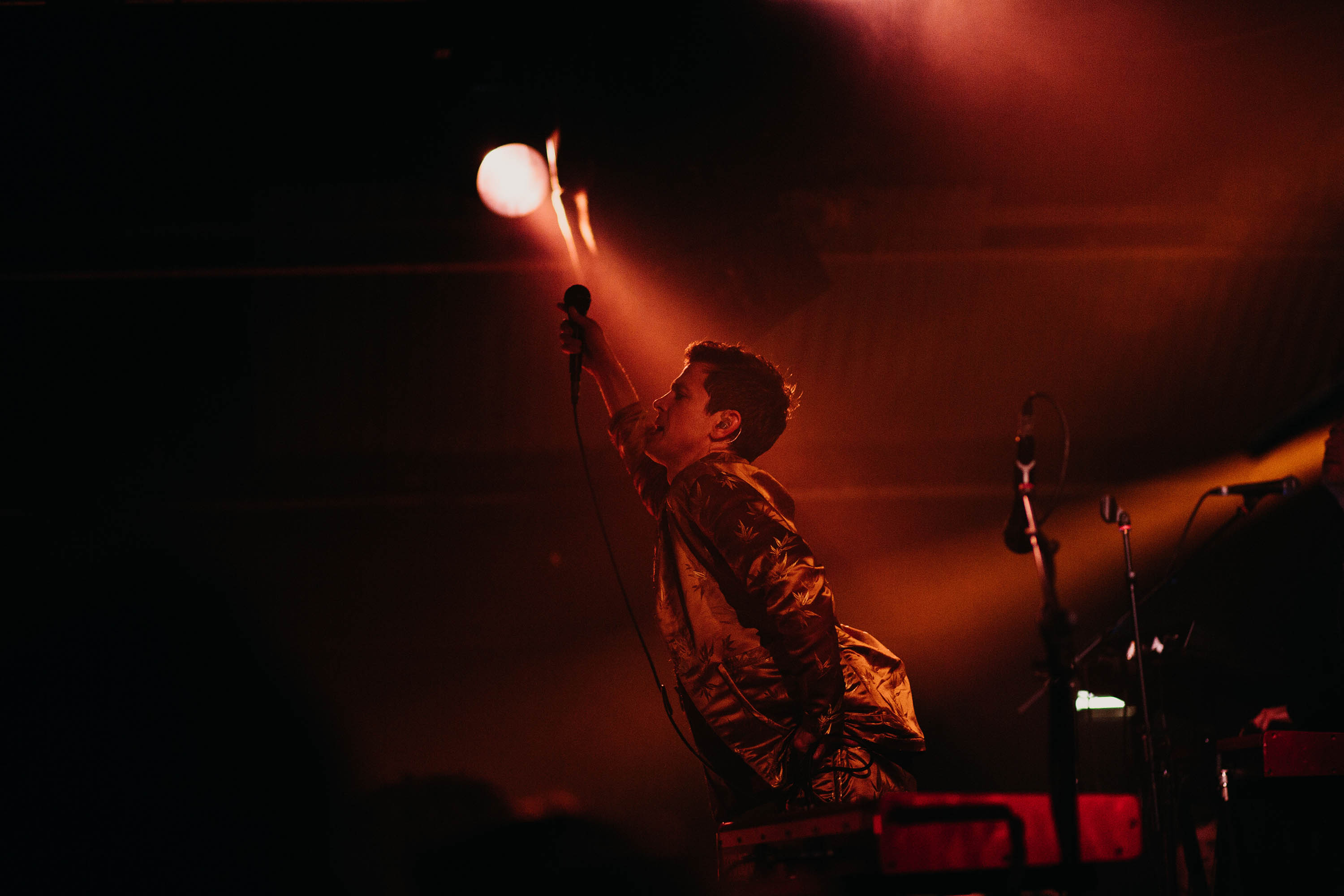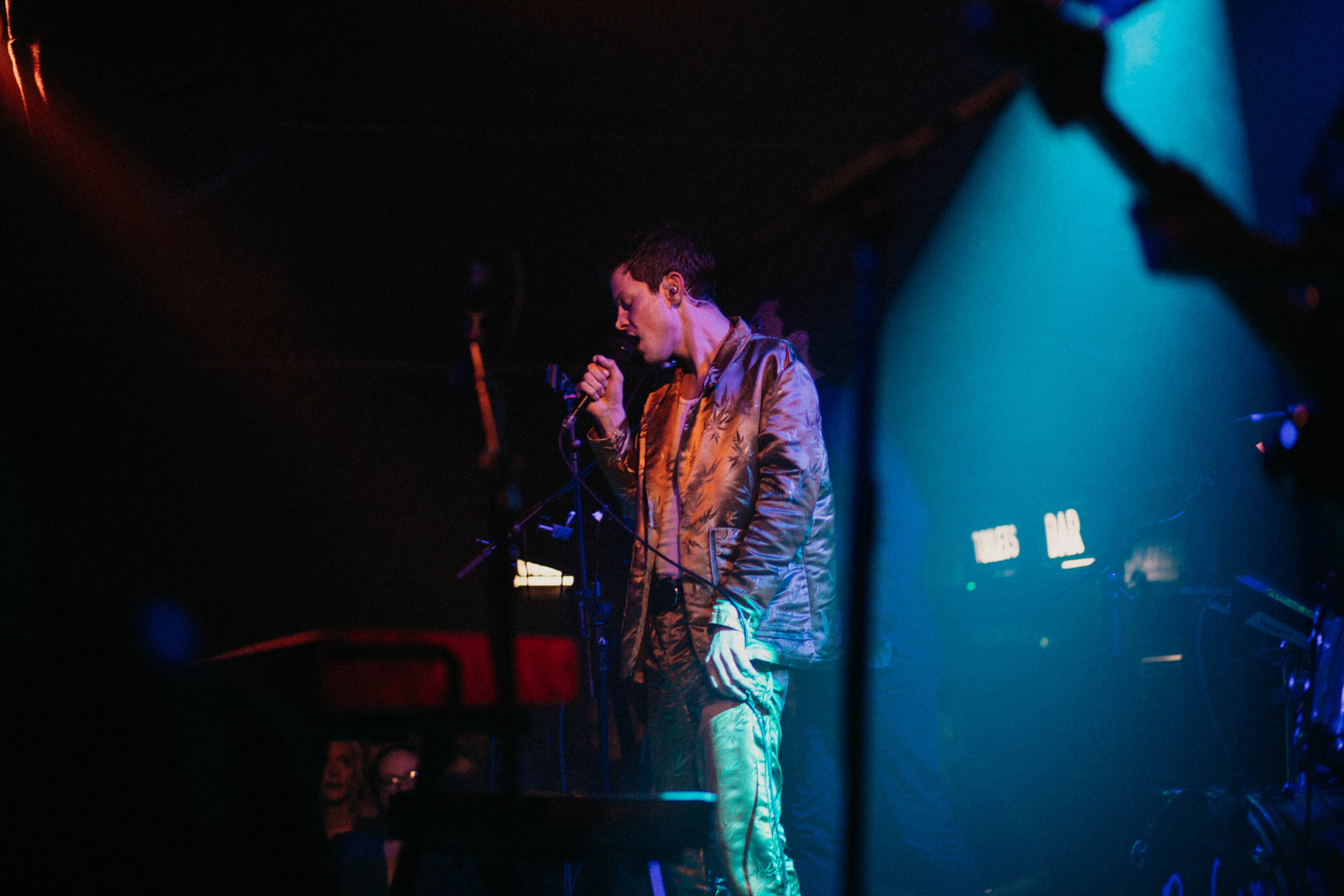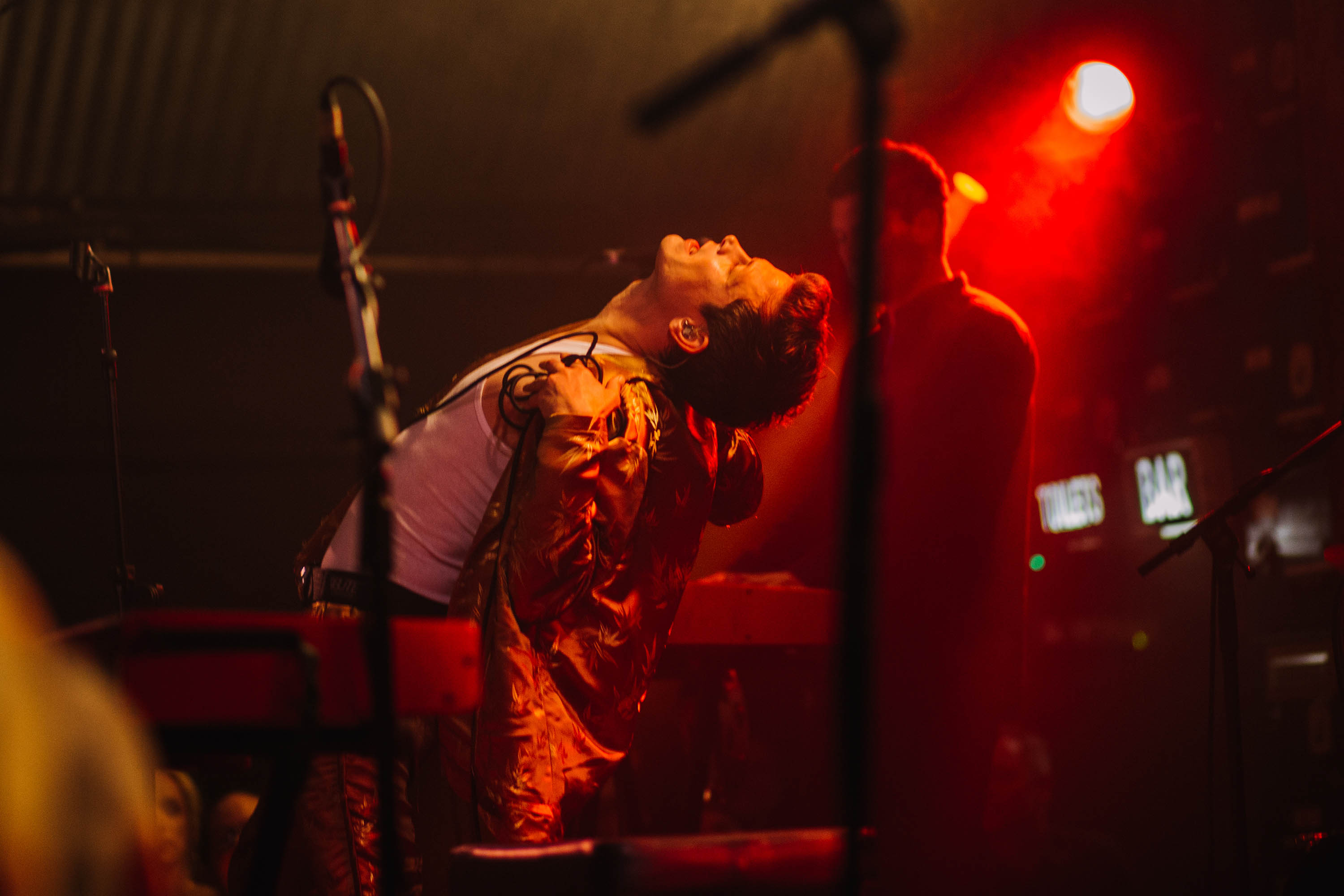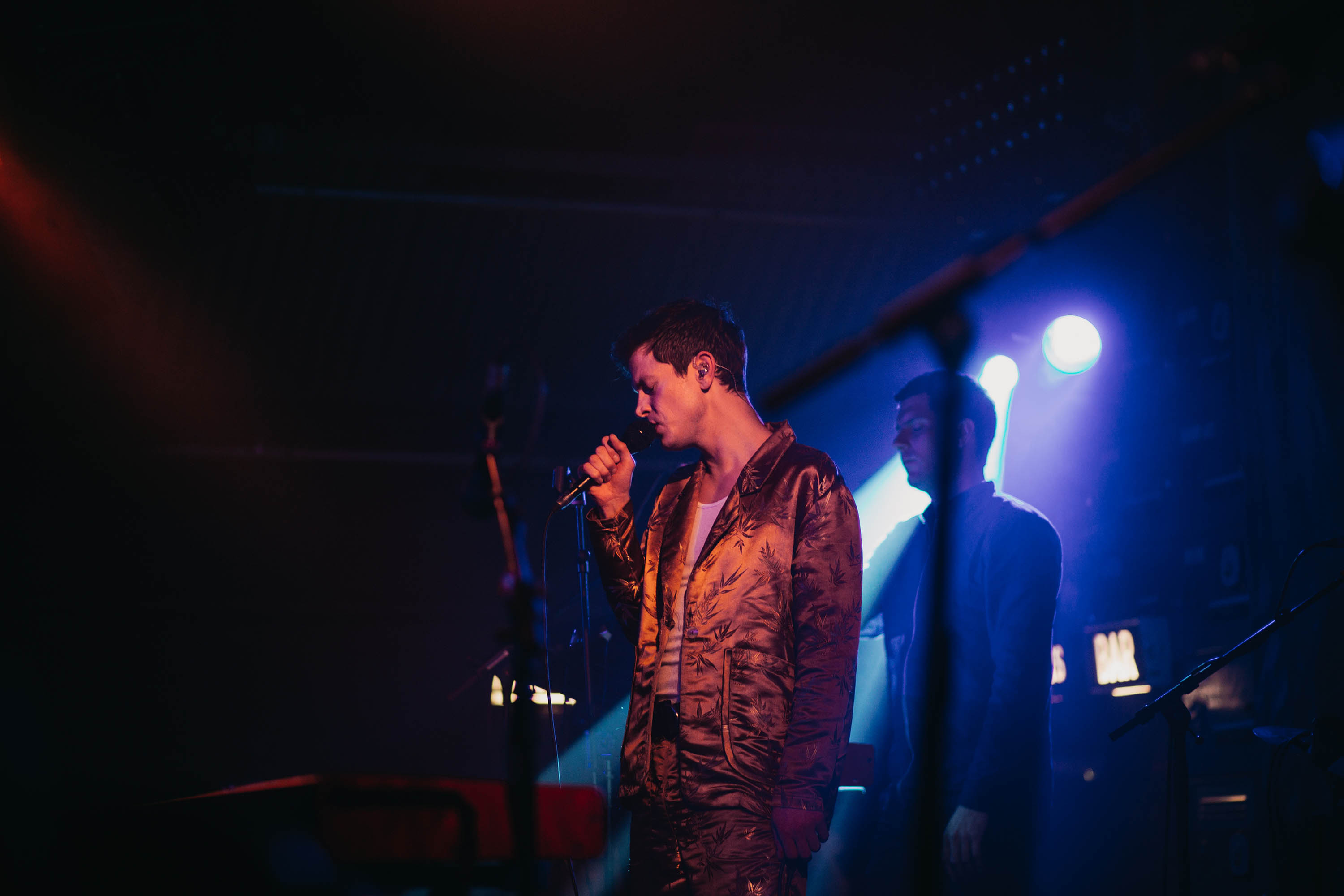 Photos: Leah Davies Lombardi

Get your copy of the latest issue