On the telly:
Watch Weezer play 'Happy Hour' on Corden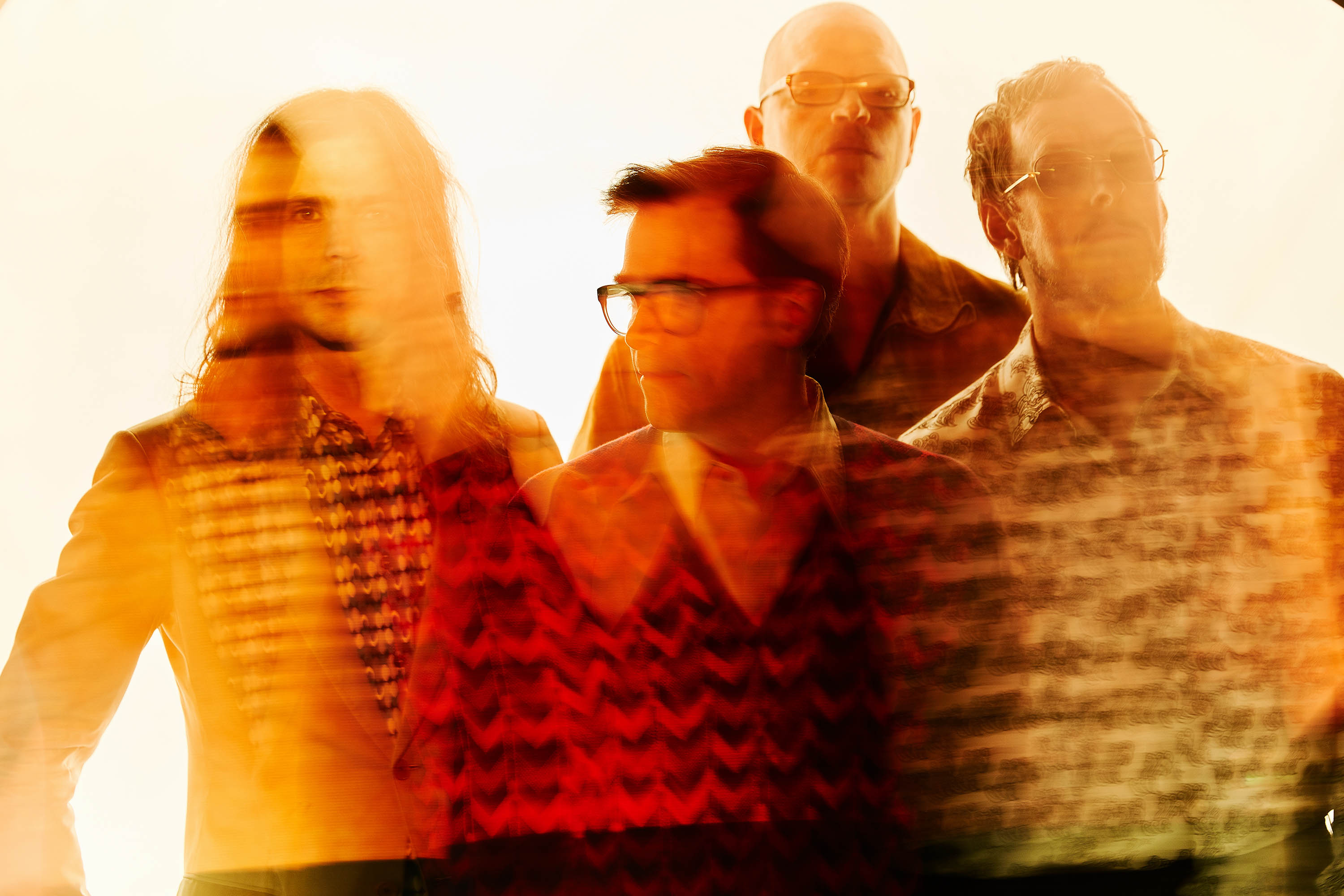 They took the 'Pacific Daydream' highlight to the show.
A couple of weeks ago, not long after the release of their ace new album 'Pacific Daydream', Weezer took the poppy single 'Happy Hour' to Colbert.
Recently, they appeared on 'The Late Late Show With James Corden' to perform the same track, only this time, there was a difference: Rivers Cuomo has a big ol' grand piano! It's just as sweeping as ever, with their logo shining brightly in the background.
Weezer also recently announced that they'd be going on tour with Pixies on a co-headlining tour of North America next year. Weezer said: "It is our distinct pleasure to welcome the Pixies to the stage for this tour. Weezer's origin was in fact very closely linked to the Pixies – no other band had the impact they did on the band's early sound. We've played with them on a handful of occasions since they reformed in the early 2000's and it's always been an honor. Sharing a stage with them for a whole summer is going to be mindblowing. We can't wait to see them, and you!"
Watch Weezer play 'Happy Hour' below.