Festivals
Mush, Low Island & J W Ridley announced for Off The Record 2017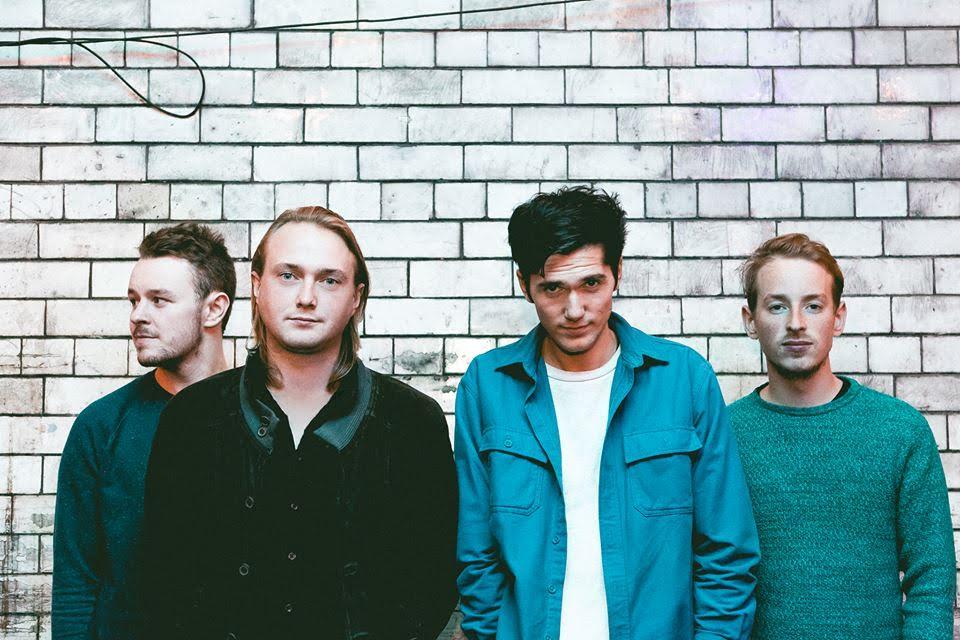 They'll all play the new music showcase festival that's taking place in Manchester later this week.
Mush, Low Island and J W Ridley are three of the acts that have been confirmed for this year's edition of Off The Record.
The Manchester new music festival is set to take place this Friday (10th November) across seven venues in the Northern Quarter, and will also play host to the likes of Brooke Bentham, Meadowlark and Eliza Shaddad.
The full line-up - and details of which of the festival's curators picked 'em - can be found below.
THE CASTLE:
18.30-19.00: Ms Mohammed
*chosen by Deborah Coughlin, Gaggle/The Old Church
19.30-20.00: Tobi Sumnola
*chosen by Kendal Calling
20.30-21.00: Layfullstop
*chosen by Rivca Burns, Sounds From The Other City
21.30-22.00: Yizzy
*chosen by Phil Taggart, Radio 1
22.30-23.00: Poppy Ajudha
*chosen by Jamz Supernova, BBC 1Xtra
23.30-00.00: Pink Kink *chosen by Stealing Sheep
GULLIVERS:
18.20-18.50: Cassia
*chosen by Mark Lippman, Scruff of the Neck
19.10-19.40: LIINES
*chosen by Louise Dodgson, The Unsigned Guide
20.10-20.40: Mush
*chosen by DIY
21.10-21.40: *Secret Band*
22.10-22.40: The Snuts
*chosen by Kendal Calling
23.10-23.40: The Blinders
*chosen by Emma Rule, Musicians Against Homelessness, Modern Sky & Sound City
THE PEER HAT:
18.40-19.10: Billybee
*chosen by Vanessa Bakewell, Facebook
19.40-20.10: Meadowlark
*chosen by Believe Digital
20.40-21.10: Elle Mary And The Bad Men
*chosen by Jo Dudderidge, Pinhole Studios
21.40-22.10: River Matthews
*chosen by Bev Burton, Killer B Music
22.40-23.10: Brooke Bentham
*chosen by Mike Walsh, Radio X & Believe Digital
23.40-00.10: FEHM
*chosen by Bluedot
SOUP KITCHEN:
19.00-19.30: JAKL
*chosen by Secret Sessions
20.00-20.30: 100 Fables
*chosen by Samantha Hornsby, The Unsigned Music Awards
20.50-21.20: Lucie Barat
*chosen by Brix Smith-Start
21.45-22.15: Queen Zee And The Sasstones
*chosen by Sentric Music & Sound City
AATMA:
18.25-18.55: False Heads
19.25-19.55: Control Of The Going
*chosen by Clint Boon, Inspiral Carpets & Radio X
20.25-20.55: Koalas
*chosen by Amalie Briden, Arts Council
21.25-21.55: Lumer
*chosen by Independent Venue Week
22.25-22.55: Sugarmen
*chosen by Modern Sky UK
NIGHT & DAY:
18.10-18.40: Low Island
*chosen by Jess Campbell, MCR Live
19.10-19.40: Revenge of the Calculon
*chosen by Attitude Is Everything
20.10-20.40: Bryde
*chosen by Amalie Briden, Arts Council
21.10-21.40: Bang Bang Romeo
*chosen by David Borrie, Pirate Studios & This Feeling
22.10-23.00: Lost Colours
*chosen by Eddy Temple Morris, Radio X
JIMMY'S:
18.20-18.50: Keeley Forsyth
*chosen by Elizabeth Alker BBC 6Music & BBC Radio 3
19.20-19.50: J W Ridley
*chosen by Craig Caukill, PIAS & Key Music Management
20.20-20.50: Pat Dam Smyth
*chosen by Jimmy's
21.10-21.50: Eliza Shaddad
*chosen by Sally Cook, Band on the Wall
We'll also be in attendance at the festival - we'll be taking part in the Perception is Everything - the Art of Selling Yourself panel that takes place on Friday morning.
For more information, and to get your hands on tickets, head to the website.
WE'VE GOT A FAVOUR TO ASK
We're often asked about you, our readers. So we'd really appreciate it if you'd offer up a bit of information about you, and your music-loving habits by filling in our 2019 readers' survey.
Click here to reach the 2019 DIY readers' survey.
(Don't worry, none of what we're asking for is personally identifiable - and no questions are compulsory.)