Watch:
Amanda Palmer shares a video for 'Mother'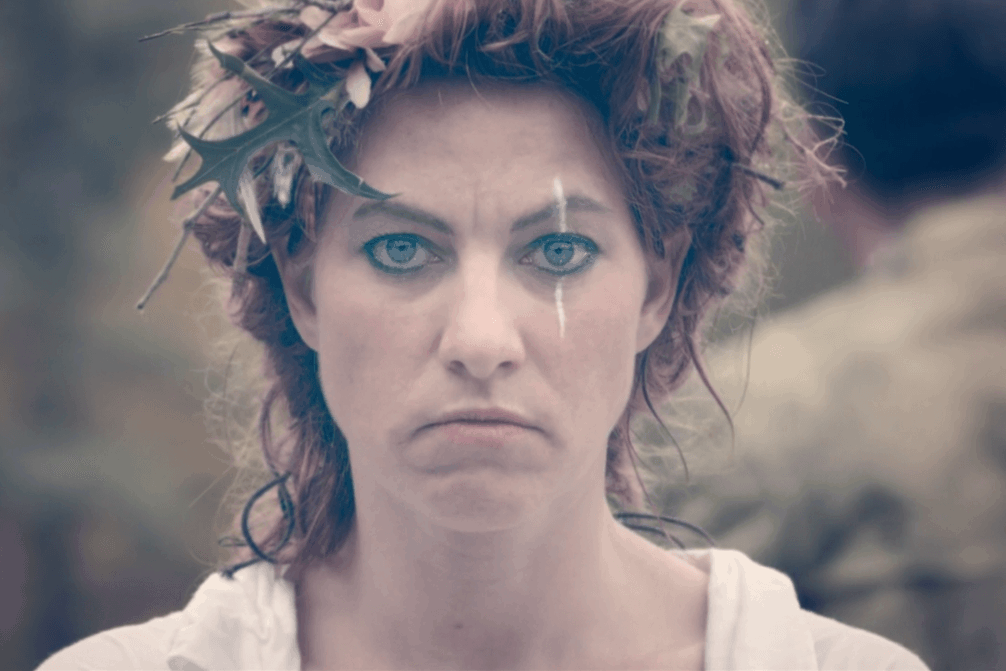 It's an anti-Trump clip shot with a female-led cast and crew.
Earlier in the year, Amanda Palmer teamed up with Edward Ka-Spel for a new LP, 'I Can Spin A Rainbow', but she's now collaborated with composer and friend Jherek Bischoff on a cover of Pink Floyd's 'Mother'.
Speaking of the track, which is "dedicated to the current administration", Amanda said: "The lyrics to 'Mother' haunted me during the inauguration. There's a surge in female power right now: Trump and co. can prattle on about how they're going to build a big, beautiful wall, but the mothers of this nation have a different agenda. We don't want our children to grow up in a world of fear, separation, and scarcity".
The accompanying video - her first high-production video since her 2012 album 'Theatre is Evil' - was shot in upstate New York at the sculpture park Opus 40, where Amanda collaborated with a female-led cast and crew, including director Jordan Rathus and choreographer Coco Karol.
Speaking of the video, Amanda said: "I've made over a dozen big-production videos with massive casts and crews, but I've never felt this way on a set before. Ever since having a baby I've been continuing to work on producing content, and I often bring my baby to recording studios and video sets where it is cheerfully tolerated. But this time it wasn't just tolerated, it was celebrated.
"Everybody on the set - from the film crew to the dancers - stood by the spirit of the script. All of the children cast are children of friends of mine. Chris Wells, who plays "The President", is an openly gay actor and peace activist and it meant a lot to me to be able to cast him in this role".
Watch the video for 'Mother' below (warning: slightly NSFW!)
More like this
The pair first met in 1993, but have now made a "frightening and comforting" album.