Neu Pick:
Boy Azooga get rhythmic on 'Face Behind Her Cigarette'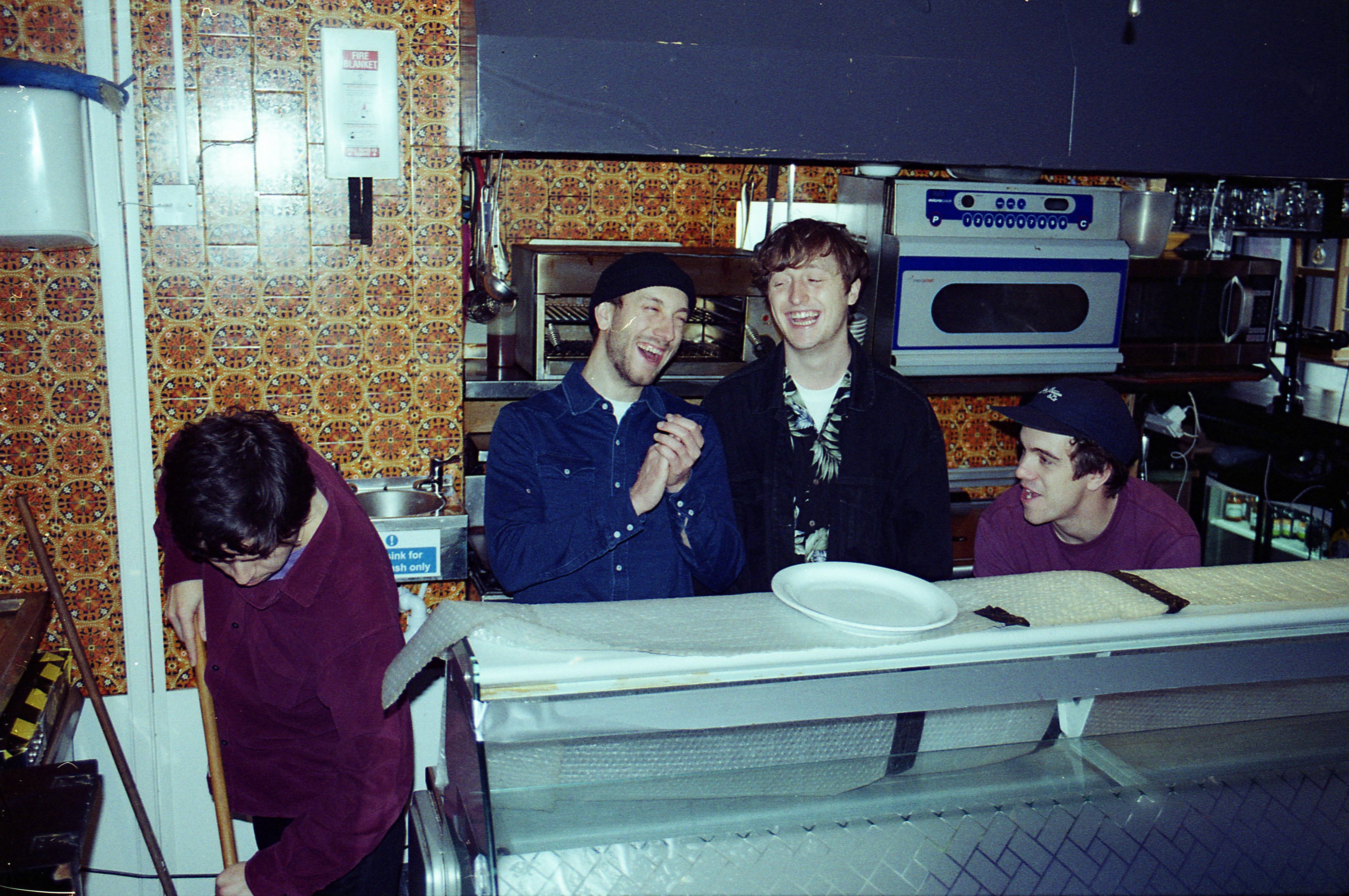 The Cardiff band take inspiration from William Onyeabor on their new single. It's today's Neu Pick.
Every weekday, DIY's new music know-it-all Neu brings you one essential new release to get obsessed with. Today's Neu Pick comes from Boy Azooga.
William Onyeabor – Nigerian funk musician, businessman and enigmatic figure – passed away at the beginning of 2017. Perhaps now there's no better time to pay a homage to his music, which was often heavily rhythmic, synthesised and epic in scope. Step forward new Heavenly Records signees Boy Azooga, aka the musical vehicle of Cardiff's Davey Newington, to pay tribute to the funk maestro.
Their new one 'Face Behind Her Cigarette' is a swirling, enveloping three-minutes of vintage electronic bleeps, cascading, funk-inspired guitar melodies and, of course, rhythm! The effect of it all is deeply hypnotic.
Shedding more light on the track, Davey said: "This song is basically just a celebration (rip off) of the late great William Onyeabor. I wanted the percussion to be purposefully a bit too loud, maybe by the usual standard. Loads of Onyeabor's percussion is blaring in the mix, but it makes it sound so live and feely. I wanted to create that feeling of being in the room where the music is being played".
It's accompanied by a video, directed by local film-maker Toby Cameron and if you like a good green-screen odyssey then boy you're in for a treat. The band play the tune in the foreground, surrounded by warped visuals and a variety of different vignettes, from rippling water to camels in a desert. There's even some handy karaoke-style lyrics in case you fancy a sing-along.
Listen to 'Face Behind Her Cigarette' and see Boy Azooga's upcoming dates below.
NOVEMBER
30 Cardiff, Transport Club
DECEMBER
08 Manchester, Deaf Institute (with The Orielles)
15 London, Shacklewell Arms