Festivals:
Pale Waves lead the pack for The Great Escape additions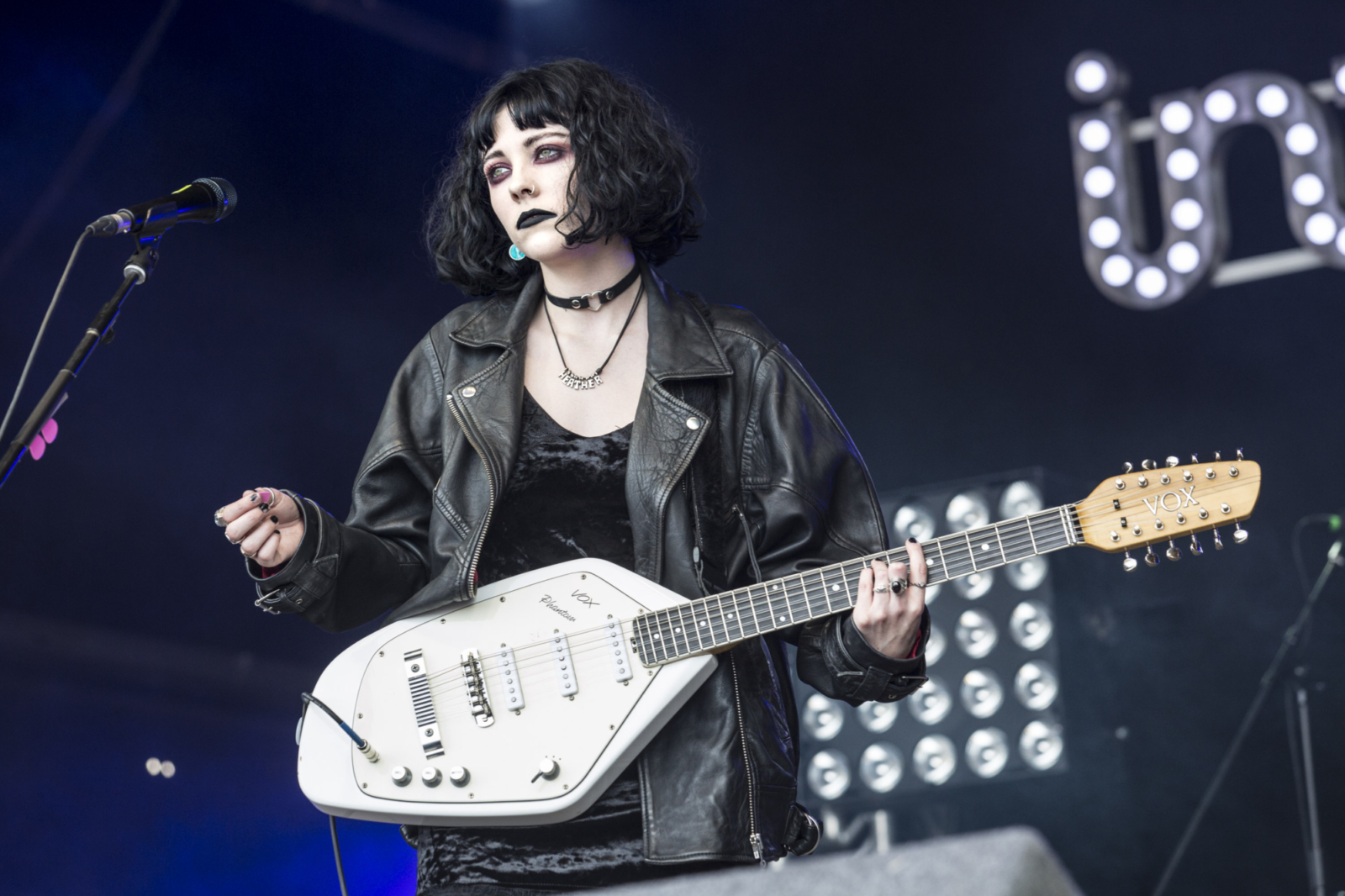 Girlhood, Ama Lou, M.I.L.K and more have also been announced.
A new wave of acts have been announced for next year's The Great Escape in Brighton!
Manchester goth pop future legends Pale Waves are leading the charge for the new additions, with duo Girlhood, dream poppers COIN, Copenhagen's M.I.L.K., South London singer Joy Crookes, singer Ama Lou, rapper MIST, Brighton's own Grace Carter and North London MC MoStack also joining the bill. Sam Fender, Hak Baker and Bad Gyal are also on the bill.
On Thursday (23rd November), Ten Tonnes, King Nun, Freak and FEET will all be playing a DIY Presents show at Kamio in London as part of the festival's First Fifty. Tickets for the show can be bought right here.
The full list of bands just confirmed for The Great Escape 2018 are:
ÁINE CAHILL / AMA LOU / AWATE / BAD GYAL / BENNY MAILS / CITY CALM DOWN / COIN / DAN STOCK / DENZEL HIMSELF / DREAM STATE / EBENEZER / FEET / FREAK / FRED WELL / GIRLHOOD / GRACE CARTER / HAK BAKER / HOTEL LUX / HUNTER & THE BEAR / JERRY WILLIAMS / JOY CROOKES / KATIE VON SCHLEICHER / KING NUN / KOPS / LEWIS CAPALDI / LOVE SSEGA / MAISIE PETERS / MANSIONAIR / MIKAELA DAVIS / M.I.L.K / MIST / MONCRIEFF / MOSTACK / NAAZ / PALE WAVES / PARTNER / PITOU / PROMISELAND / RUBY EMPRESS / S4U / SAM FENDER / SAY SUE ME / SPORTS TEAM / STELLA DONNELLY / STEREO HONEY / TAMINO / TEN TONNES / THE NINTH WAVE / THE ORIELLES / VALERAS / WILD FRONT
The Great Escape 2018 kicks off in Brighton between 17-19th May 2018.