Zine dream:
FKA twigs releases 'Dream Warrior' zine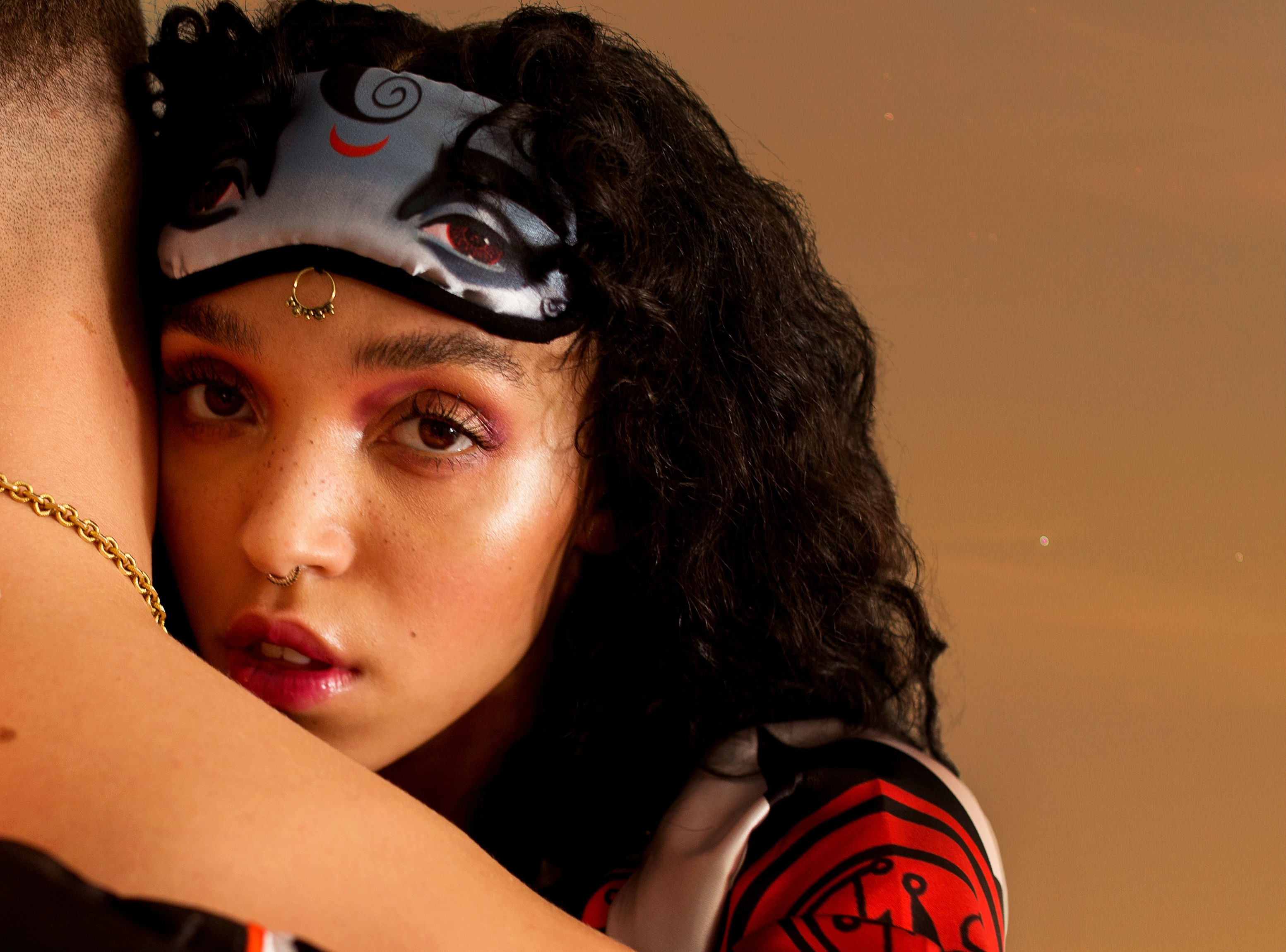 It's the second part of her 'AVANTgarden' digital series.
Back in October, FKA twigs launched the first issue of her new AVANTgarden project, 'ROOTS. SHOCK. BEAUTY'.
Now she's back with part two, 'Dream Warrior'. The zine is showing via her Instagram account and features collaborations with the likes of photographer David Ozochukwu (who twigs collaborated with on a Nike campaign back in January), stylist Matthew Josephs and editor Suzannah Pettigrew.
The zine also contains images of brand new clothing from twigs. Speaking about the collection in a statement, FKA twigs said: "I've always worn my mother's silk PJs on stage from my very first tour, but they wore out so I wanted to make some of my own. I'm also obsessed with sets and bold prints and, through my exploration of mysticism, I created symbols that protect and invite otherworldly creatures to assist those who wear the sets in their everyday lives. More than anything I wanted people who wear the PJs out into the world to know they know that they look the bomb, even in sleepwear, cause that's just how they roll".
See FKA twigs' 'Dream Warrior' zine via Instagram below.