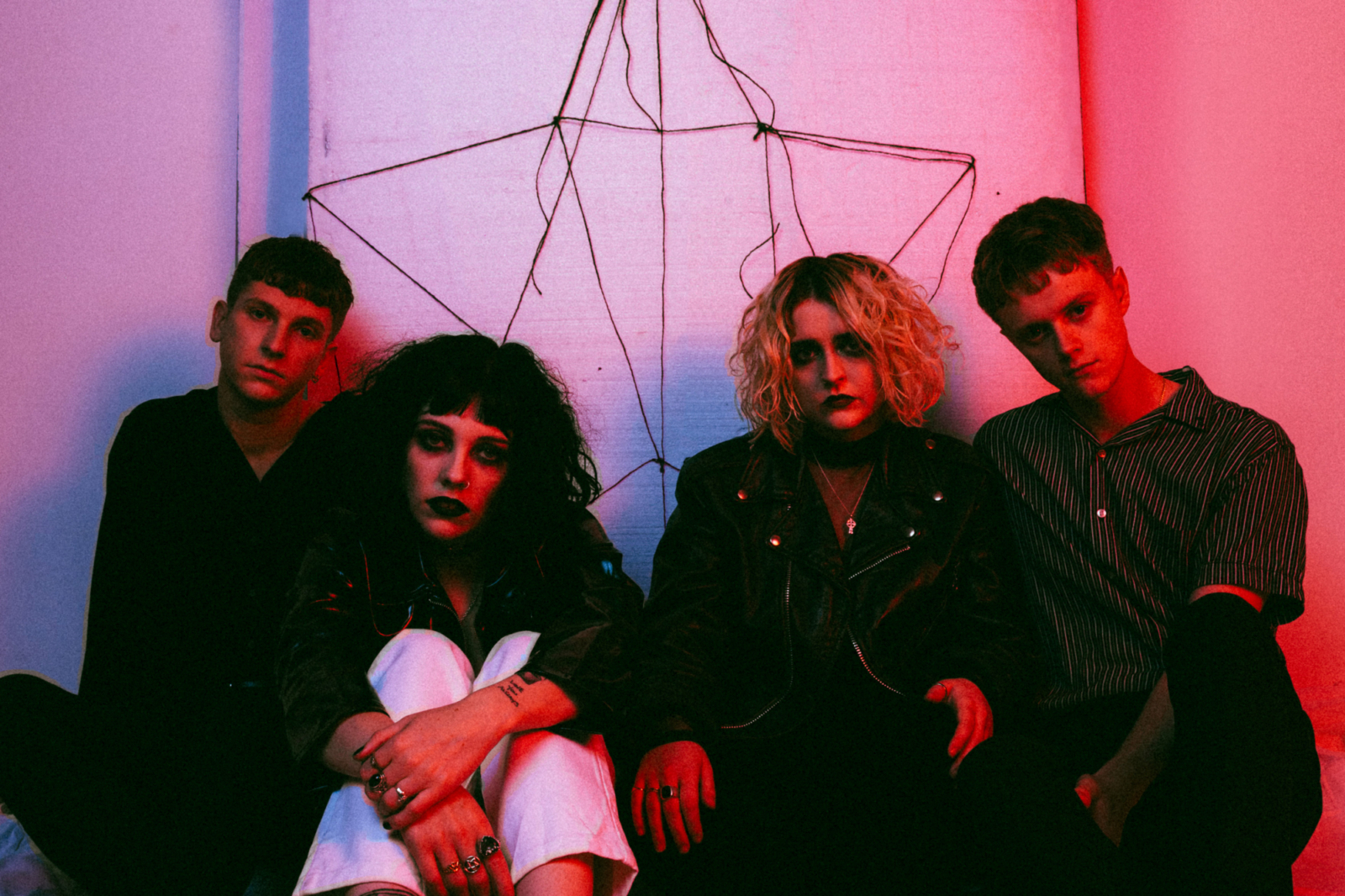 Class of 2018: Pale Waves
Penning glossy pop with a goth heart, Pale Waves are building on the success of their debut single, revealing their masterplan step by step. We dare you to try and get in their way.
No debut single this year has been received quite like that of Pale Waves. 'There's A Honey' emerged in February, an instantly addictive cut of sugary, shiny pop. The Manchester four-piece already looked and sounded like world-beaters after less than four minutes.
Fast forward eight months, through similarly fully-formed second single 'Television Romance', sets at Reading & Leeds and beyond, and - oh yeah - that small matter of a US arena tour with The 1975 that included a show at Madison Square Garden.
It's a sudden rise that'd see even the most level-headed of performers taken aback, but for vocalist Heather Baron-Gracie, it's simply a case of her plan for world domination falling into place, piece by piece.
Though the release of 'There's A Honey' appears on the surface as an effortless debut single, it was the product of years of hard graft away from the spotlight. Burying themselves away in the basement of the Night & Day Cafe in Manchester's Northern Quarter for the two years prior to its release, Heather and drummer Ciara Doran hammered away at a growing arsenal of similarly brilliant indie-pop songs, recruiting guitarist Hugo Silvani and bassist Charlie Wood in the process.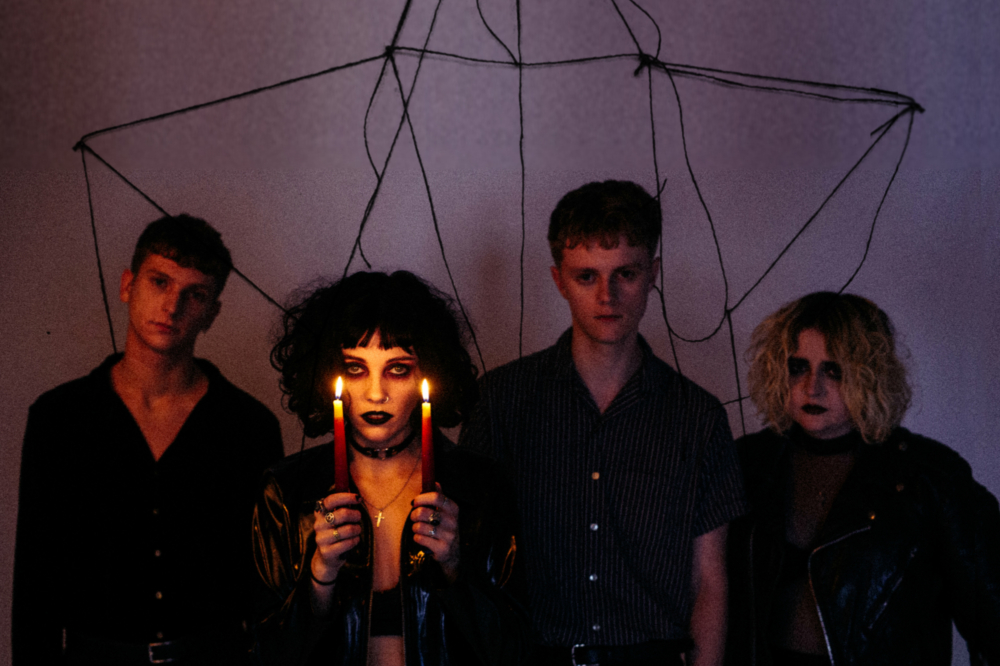 "
I feel like I'm accepting that I need to be more honest with everyone.
— Heather Baron-Gracie
"100%," Heather says firmly, when asked whether the band are glad they waited so long to officially release a debut single with their sound and vision already fully-formed. "When we started the band, me and Ciara put out two demos, but that's all we ever put out there." Far from scrappy debut demos, the two tracks - 'Heavenly' and 'The Tide' - were still sky-reaching indie bops that picked up significant attention and can still be found floating around on Soundcloud and message boards. With drawing from the little spotlight they had on them prematurely allowed the band's eventual breakout to be all the more impactful.
"I'm really happy that we only put those two out," Heather continues, "because sometimes when you start a band, you can get so excited and overwhelmed that you just throw out anything you write. I think that's a big mistake, especially in this day and age, because once you put anything on the internet, you can't get it back."
Signing to Dirty Hit and falling in with its darlings The 1975, whose vocalist Matty Healy and drummer George Daniel produced 'There's A Honey' and follow-up 'Television Romance', the spotlight on the band, particularly online, became predictably ridiculous.
"I got asked yesterday why my band never really puts that much on social media," Heather continues. "You don't need to give away your life story on the internet. I like mystery, especially within our band." The band's minimal social media presence and striking look - Heather and Ciara coming from the Robert Smith school of make-up - paired with the far-from-goth sheen of 'There's A Honey' caused more than a few raised eyebrows upon their emergence, something the singer couldn't be more delighted about. "I love how people don't know everything about us," she states, her painted black lips curling into a smile. "They're still trying to add things up in their brain. Trying to make sense of us. I love how people are so confused by our image and our music, and how [they] work together. It baffles me that people don't get it still. But I like it!"
"
It really upsets me when I know that bands aren't close, and don't hang out.
— Heather Baron-Gracie
If the band's digital presence kept the ins and outs of Pale Waves and their members guarded, new single 'New Year's Eve' begins to lay it all out. An festive jangle leads into Heather's most confessional lyrics yet, laying out a particularly hectic, sorrowful December 31st a few years back.

"I feel like I'm accepting that I need to be more honest with everyone," she begins, ditching the "innocent, naive metaphors" of 'There's A Honey' and 'Television Romance' for something altogether more upfront.

"I feel like a lot of people can relate to it. There's a massive build-up to New Year's Eve, and this huge pressure for everyone to have this amazing night, and usually, because you're so overwhelmed by the pressure, it turns out being absolutely horrible. And that's what happened to me!"

Heather then goes on to run through new single 'My Obsession' and newer cuts they're set to reveal soon at an infectious pace, trying desperately to keep up with her own excitement. "We've got so many different sides to us," she lays out. "The raw base of it is a pop song, but once you hear stuff off the album, then it'll be a new door that we've opened for you. We've got a lot more emo, slow, songs that will hopefully make people go 'Oh… right!'" It's a frustrating process for Pale Waves, keeping their cards close to their chest until the perfect moment, when the story seems already largely written.

"I'm dying… I'm like an excited puppy, for people to hear these songs, because I want to be performing them in massive…" she says, before stopping herself. "Well, not massive… Big venues…"

It's a slip of the tongue that reveals her band's limitless ambition, even when they try to maintain a level of outward-facing modesty. "I want people screaming the lyrics back at me," she cuts back, embracing the spirit that already sees Pale Waves well on the way to becoming a huge, huge band. "Especially for some of the songs that we have that are coming up, they'll be such special songs for everyone to sing together.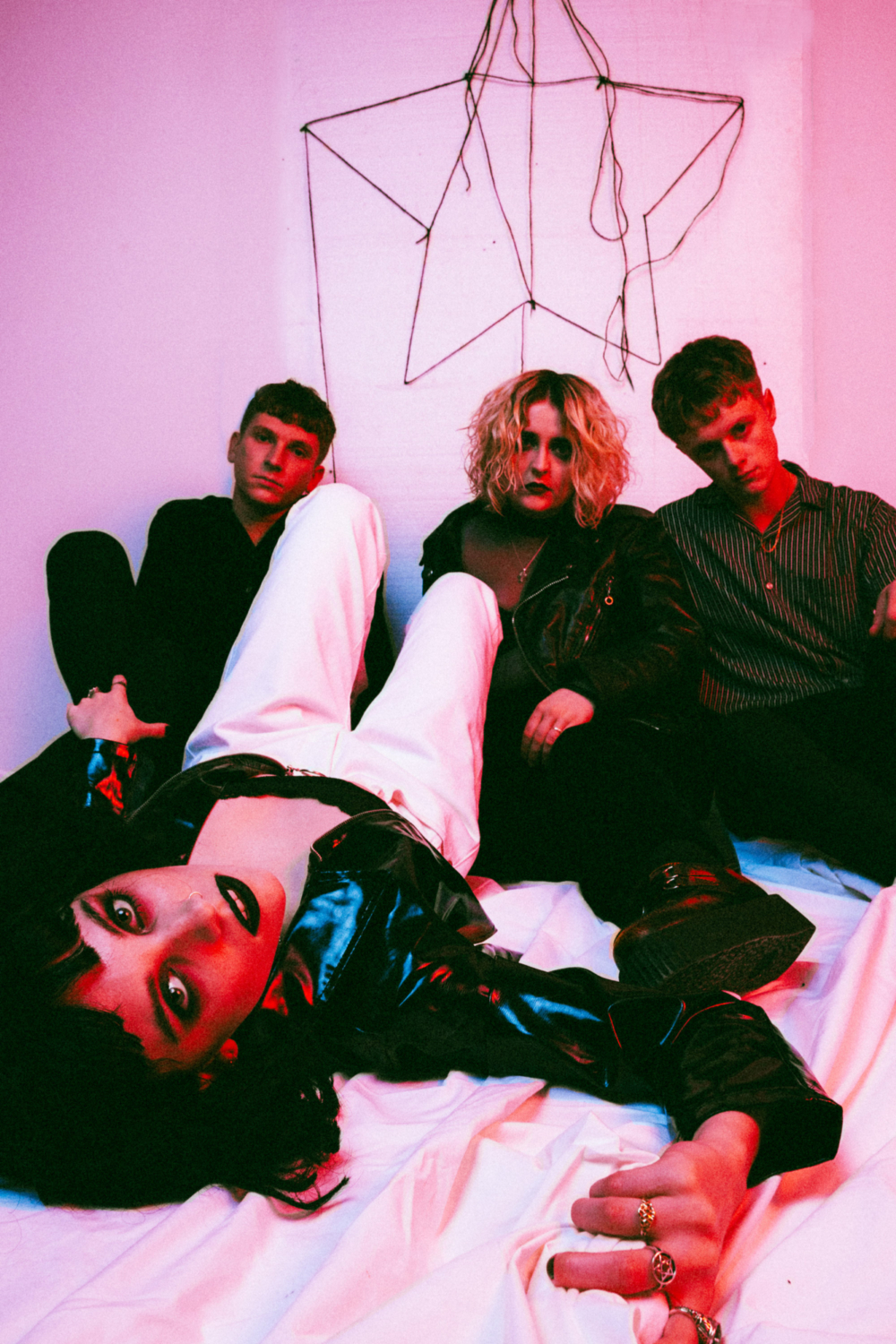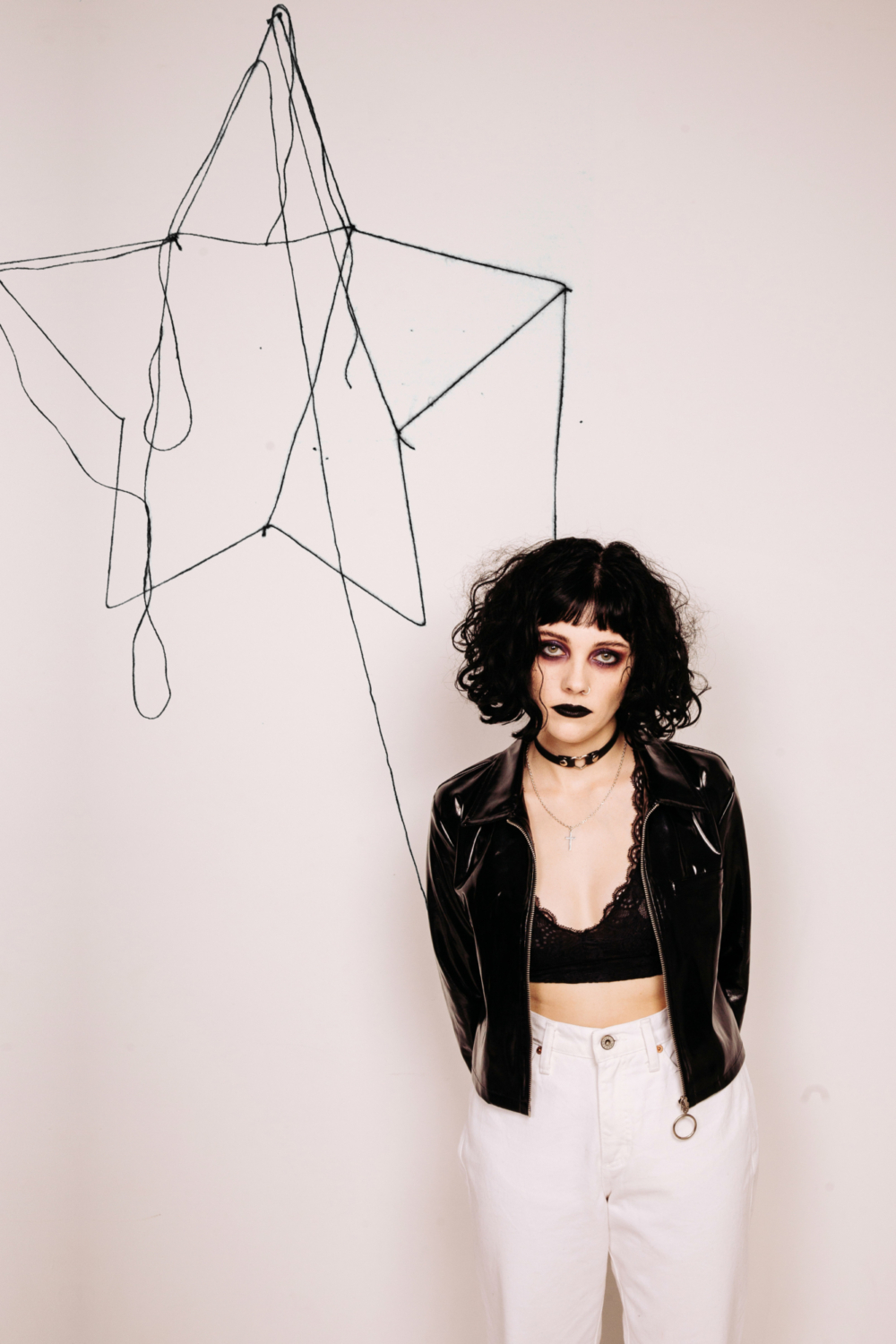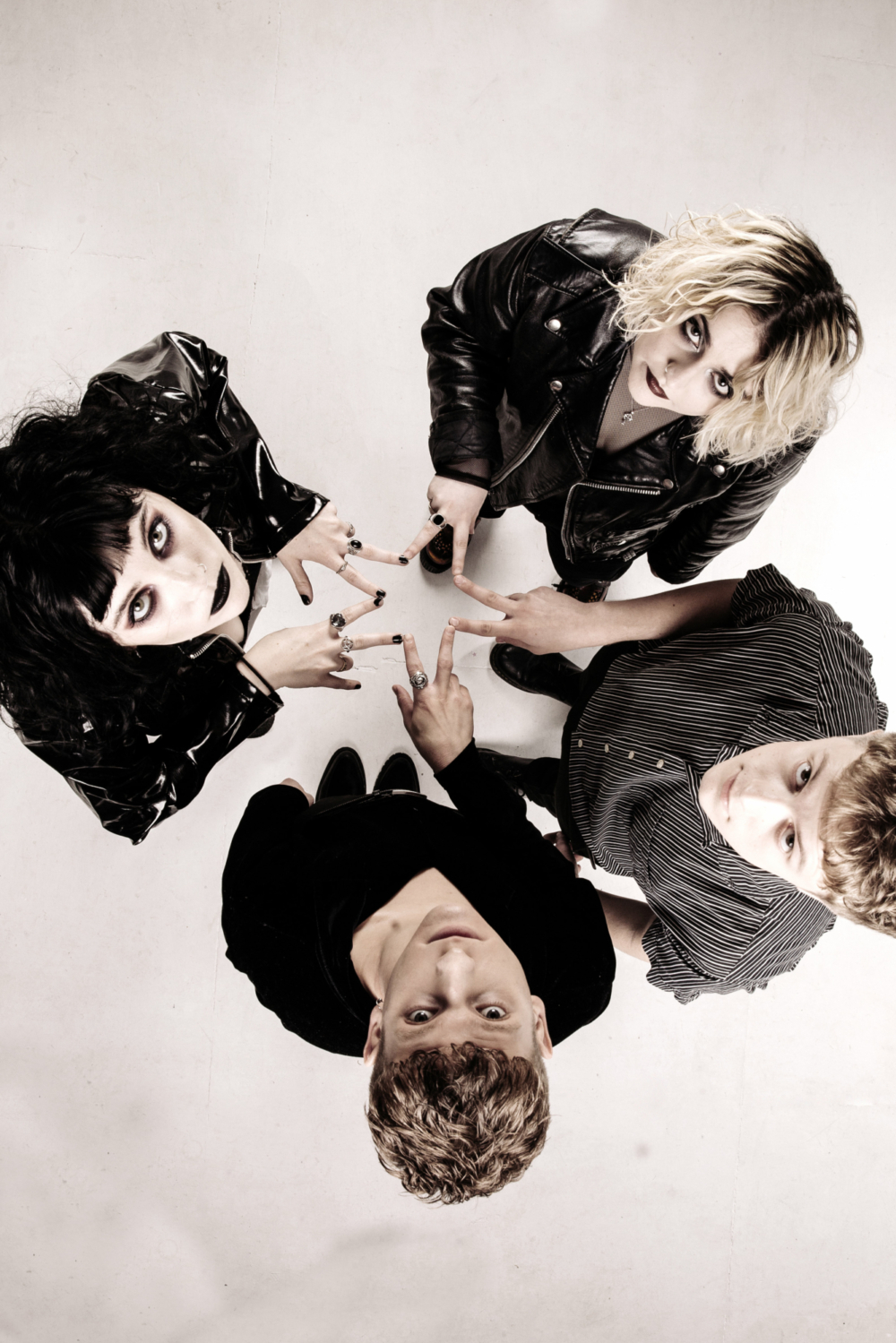 "
If I can give people something that makes them feel better, I will always keep doing that.
— Heather Baron-Gracie
"With my writing, it's only getting more and more personal, and I feel like a lot of stuff that I go through, a lot of, especially young girls, will connect with. If I can give people something that makes them feel better, I will always keep doing that. We've got this one song called 'Noises', and that's a song that's about very low self-esteem and analysing yourself too much, and I can't wait until people who are a bit insecure about stuff can hear that song, because I feel like they'll feel better after it. That they'll know that other people feel that way. I can't wait."
Along with Heather's increasing openness as a lyricist, there's plenty more ways in which Pale Waves are adapting to their new-found status. As is to be expected with any act mentored by superstars, there's a time when distance needs to be given in order for Pale Waves to stride out on their own, and away from the massive helping hand given to them by The 1975.
"Matty and George will only do those two songs ['There's A Honey' and 'Television Romance']," Heather states, with Ciara set to take over the mixing desk after years tinkering away behind the scenes. "We didn't do the EP with them, and won't do the album with them. Just because we're both so individually busy. We both want to be so involved and absorbed and self-indulged by our own music, because that's the most important thing that we have going on."
"I said to Matty," she continues, "I want someone who's going to work on the EP, and it's going to be the most important thing in their life at that stage. And he really admired that. He would've said the same thing, as anyone would. Ciara has always been good at production, and she's only getting better."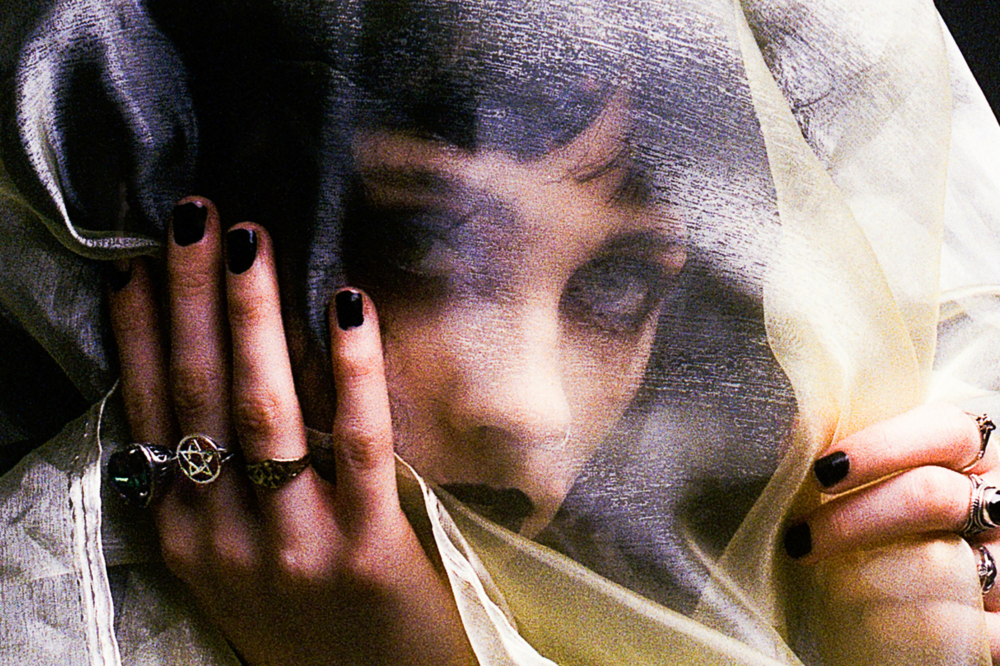 Heather and Ciara have fast become one of the year's most instantly recognisable new double-acts, and the mutual admiration and chemistry between the pair is palpable. It also makes Pale Waves a real gang. "It really upsets me when I know that bands aren't close, and don't hang out," she continues. "It ruins the music for me. They're doing such an important thing together. I feel like you should be best friends, and you should be enjoying it. Unless someone's really horrible. But no one's horrible in our band, so it's fine," she ends with a giggle.

With a sunny outlook, the belief that they can help people with their music, and the drive necessary to become one of the biggest bands in the world, Pale Waves are a frighteningly exciting prospect - and we're only currently seeing the tip of the iceberg. "It's like," Heather begins, miming moving a piece across a chess board on the table, "OK, this one now," musing on the slow reveal of her band's masterplan. "Then I'll come back months later… 'OK, have another one'."

There's an album already well on the way, Heather hints that the work will likely be a significantly more varied collection, with confidence harvested from the overwhelming reaction to their debut singles. "It made me feel like it was alright to keep revealing more [about myself]," she reflects, slowly moving the pieces around once more, and offering more glimpses into Pale Waves' already fascinating world. "I'm at the stage now where I'll say anything."