Listen:
Bedouine shares new tracks 'Louise' and 'Deep Space'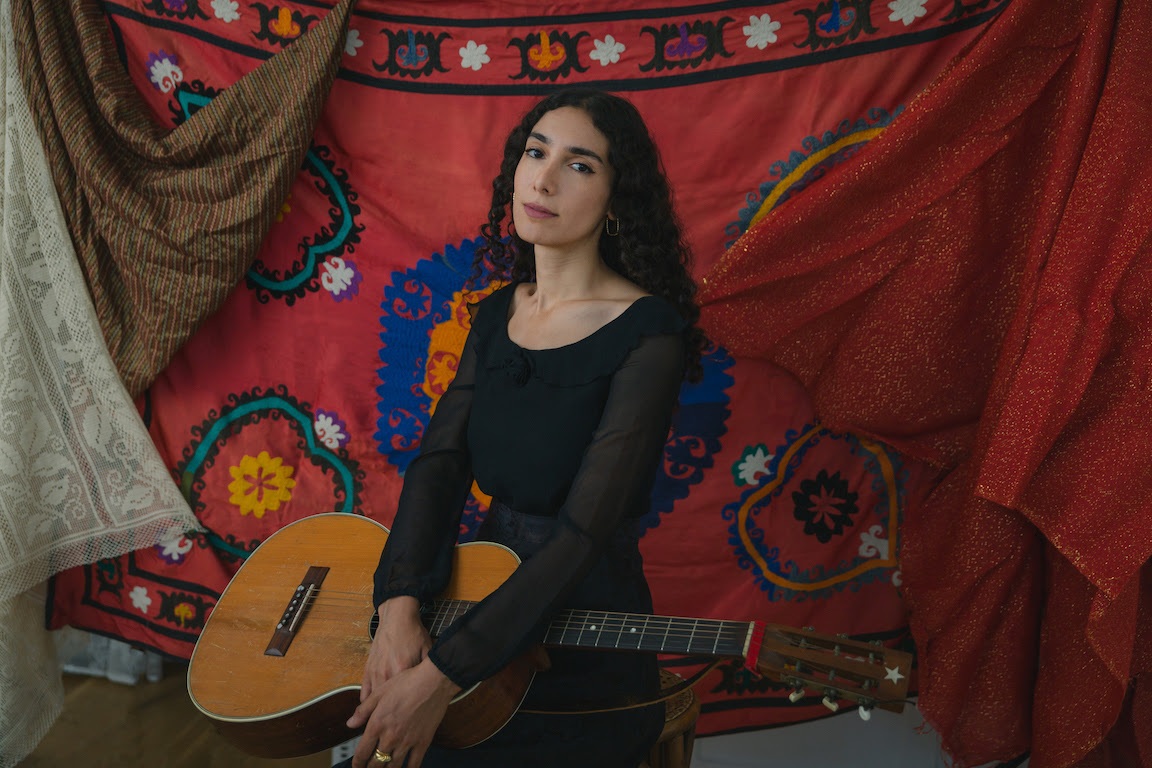 They feature on a new deluxe edition of her debut album.
Earlier in the year, Azniv Korkejian released her debut, self-titled album under the name Bedouine.
A couple of months down the line, she's now released a deluxe version of the record, which contains two brand new tracks. Both 'Deep Space' and 'Louise' have the lilting, vintage feel of the rest of the album, with the latter being sung in Armenian.
Speaking of the tracks, Azniv said: "'Louise' is a song about conviction. The impetus was pondering the difficult decision a family makes during wartime, to stay or to leave and seek refuge. I caught myself being a critic of people that were risking their lives to stay home but the more I thought about it the more I sympathised and even wondered if I would make a similar decision".

She continued: "I wrote 'Deep Space' in an airplane during an exchange with my neighbour. He worked in the Marshall Islands to maintain the satellites for deep space. As he was explaining it, I thought, 'Wow, this is fantastic,' and started logging in these verses bit by bit in my mind. Eventually I went to the airplane bathroom to draft an audio recording of it. I used 'Deep Space' as an analogy for when you push yourself past the limits of your comfort knowing well it could be as rewarding as it is frightening".

Listen to both 'Louise' and 'Deep Space' below.