Listen:
Peace share new track 'From Under Liquid Glass'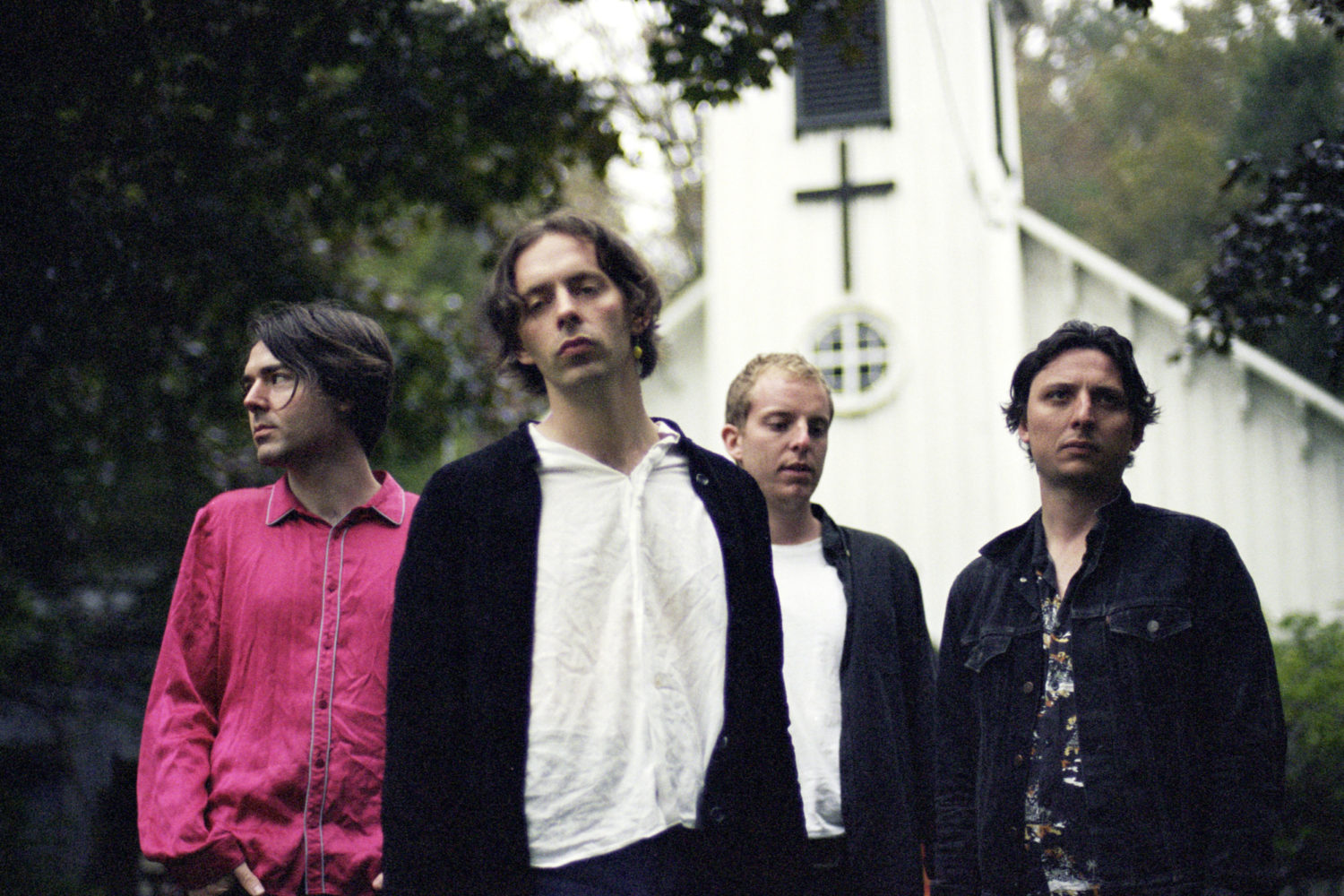 The track is being released in support of mental health charity MQ.
Happy Friday! Peace have shared a new track called 'From Under Liquid Glass'.
The one-off single is being released in conjunction with mental health charity MQ, an organisation which works to "transform mental health through research".
Talking about the new song, written about his own mental health struggles, Peace vocalist Harry Koisser offers: "It is an honest, personal account of how I was feeling last year. Things in my life were rocky and I hit a low point; the song is a form of self-expression, which I found therapeutic. It helped to write my feelings down on paper."
"The origin of the song is to do with the fear that if my peers and our fans got a
glimpse of the fact that I wasn't actually a swirling eruption of positivity and that I was in fact really struggling with my mental health, they would feel somehow like I was a fraud. I think that fear is representative of the pressures on young men to be strong and mentally sound. It's campaigns like this one that MQ is doing that inspired me to face all my feelings head on and put all the
imaginary criticism I was fearing I into a song. If people take comfort in the song that's only a good thing, and if people can relate to it, that's a good thing too, and to me is what music is about - and I hope it can help continue to raise awareness around mental health.
"Before now my approach has been to cover up and not talk about any sort of mental health issues, but I'm lucky in that I have songs to put my feelings into; this is the first time I've been this straight forward in a song and this honest.
With the new single and project, Peace are asking fans to create their own 'swearing selfie' and pledge their support here. It's in line with the charity's new We Swear campaign, complete with the slogan: 'It's time to give a **** about mental illness, let's take it on together'.
Listen to 'From Under Liquid Glass' below.

Get your copy of the latest issue