Listen:
Frankie Cosmos announce new album 'Vessel'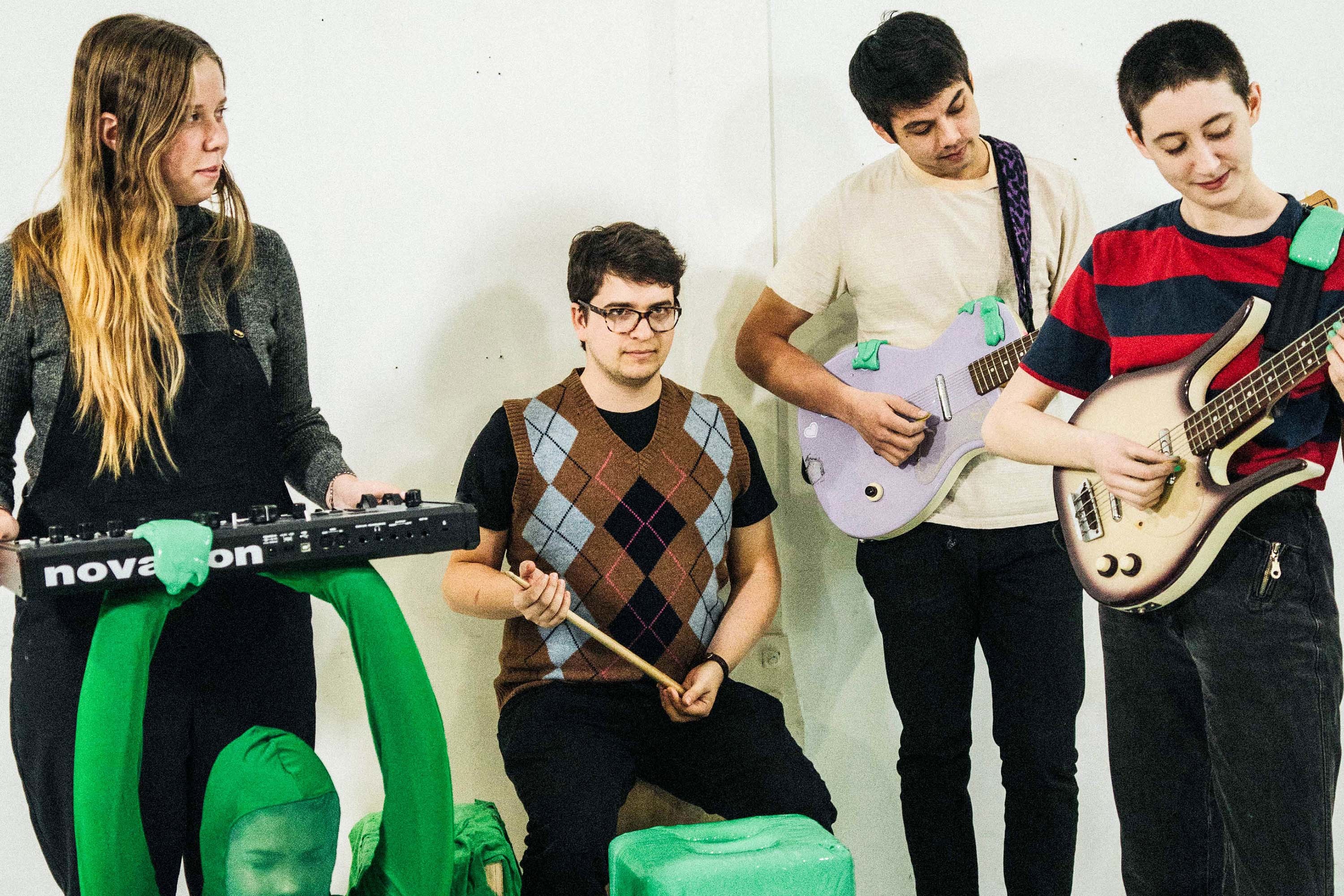 It's out in March and they're previewing it with new track 'Jesse'.
Frankie Cosmos signed to Sub Pop a little while back and now they've released details of their first album on the new label.
'Vessel' is out on 30th March and will be an 18-track collection. The songwriting of frontwoman Greta Kline is set to be further enhanced by her bandmates, bassist and fellow vocalist David Maine, keyboardist and vocalist Lauren Martin as well as drummer Luke Pyenson, all of whom have played a part in shaping the record.
As well as announcing the new record, the band have also shared new track 'Jesse' (and a pretty adorable animated loop to go with it). It was one of the earlier tracks to be arranged for the LP and it's a sub three-minute slice of what Frankie Cosmos do best. But while it seems breezy, it also sees Greta trying to work through the feeling of being out of place while also trying to be in touch with her own self.
Frankie Cosmos are also heading out on a tour of the US in support of 'Vessel'.
Listen to 'Jesse' and see the tracklisting for 'Vessel' below.
01. Caramelize
02. Apathy
03. As Often as I Can
04. This Stuff
05. Jesse
06. Duet
07. Accommodate
08. I'm Fried
09. Hereby
10. Ballad of R & J
11. Ur Up
12. Being Alive
13. Bus Bus Train Train
14. My Phone
15. Cafeteria
16. The End
17. Same Thing
18. Vessel