Listen
Danny Goffey releases new track, 'Ancient Text'
Supergrass' Danny Goffey has shared a new track (while sitting fully clothed in an empty bath, obviously).
'Ancient Text' was co-produced alongside long-time collaborator Simon Byrt at Somerset's The Distillery, and in what's inescapably a '90s love-in, also features Brett Anderson from Suede.
"The inspiration behind 'Ancient Text' is all around us," Danny explains. "In the news every day. It is inescapable. Every day a terrible event happens in the name of religion, and it's heartbreaking when innocent people are caught up in the destruction. Give up the Ancient Text."
Listen to 'Ancient Text' below.

Get your copy of the latest issue
More like this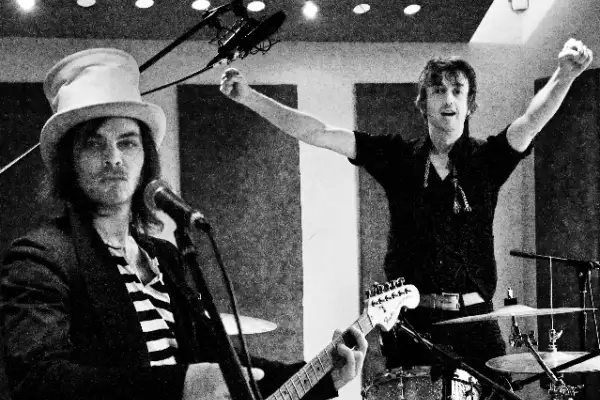 The Supergrass duo share the visuals created by Gaz under lockdown.
He's also shared a video for 'Buzzkiller' and details of 'Goffstonbury'.