Dream team:
Watch The Killers team up with Alex Cameron live for 'Runnin' Outta Luck'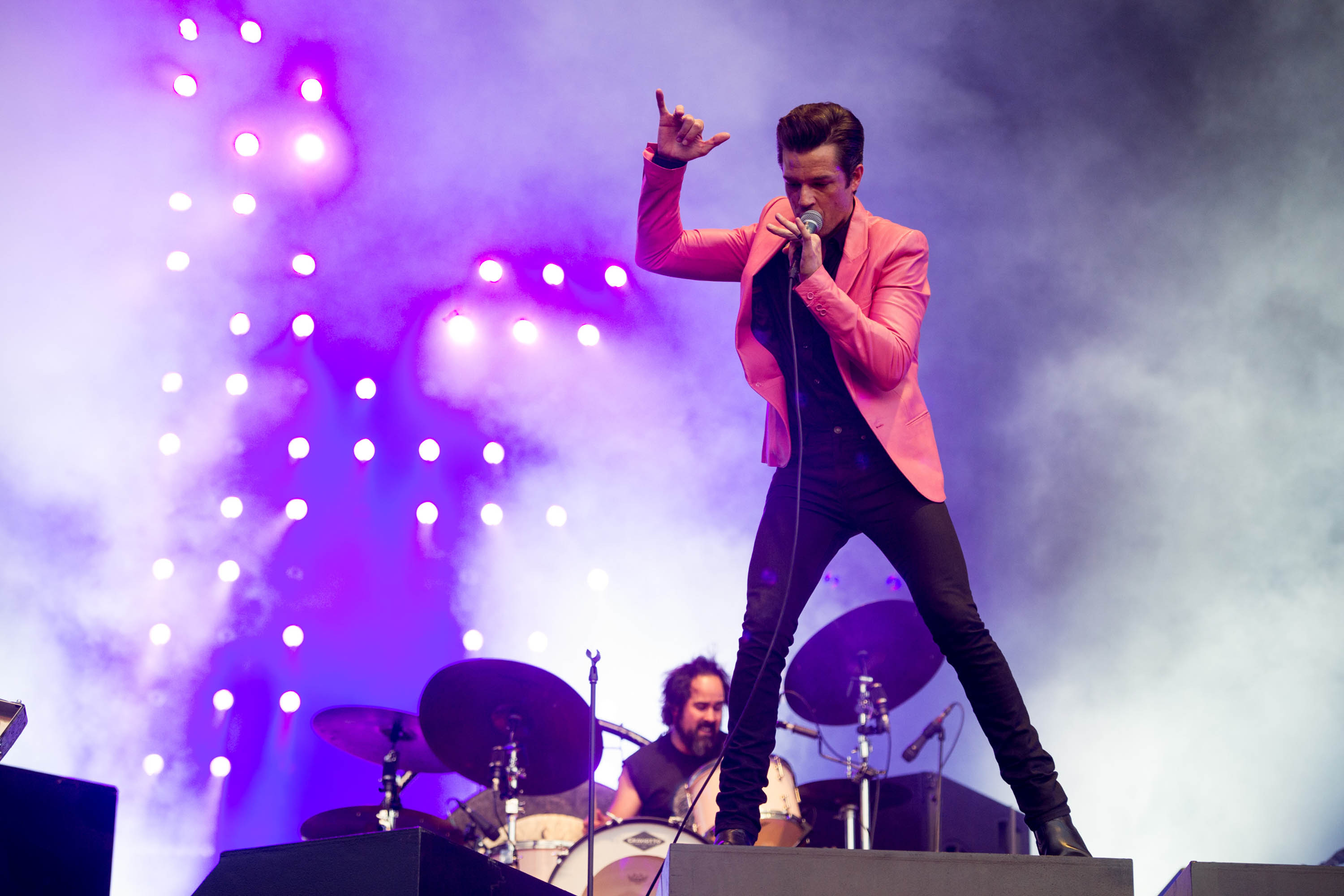 Brandon Flowers co-wrote the tune with Alex and Roy Molloy.
Alex Cameron's been touring with The Killers on their epic run of tour dates recently following the release of his recent album 'Forced Witness' on Secretly Canadian last year. 
For the last two nights, as Stereogum notes, Alex and his saxophonist and business partner Roy Molloy have been joining The Killers in their encores to perform 'Runnin' Outta Luck', a track they wrote together with Brandon Flowers. If you ever needed proof that The Killers are great with a bit of sax behind them, this is it. 
Back in November, Alex released a video for his single 'Politics of Love', directed by Roy himself. Speaking of the video, Roy said: "We all wanna know how it's gonna end you guys. We gonna find ourselves sat robed in the clouds surrounded by humorless good citizens? We gonna wake up in a tube, our fluids bein processed, an endless nightmare in the blink of an eye? Me? I like to think it's gonna feel just like how it felt before we were born. Nothingness as cool and calm as a snowflake. No news is good news". 
Watch The Killers and Alex Cameron perform together through fan footage below.