Album Review
The Go! Team - Semicircle
3 Stars
Another upbeat, buoyant addition to their canon.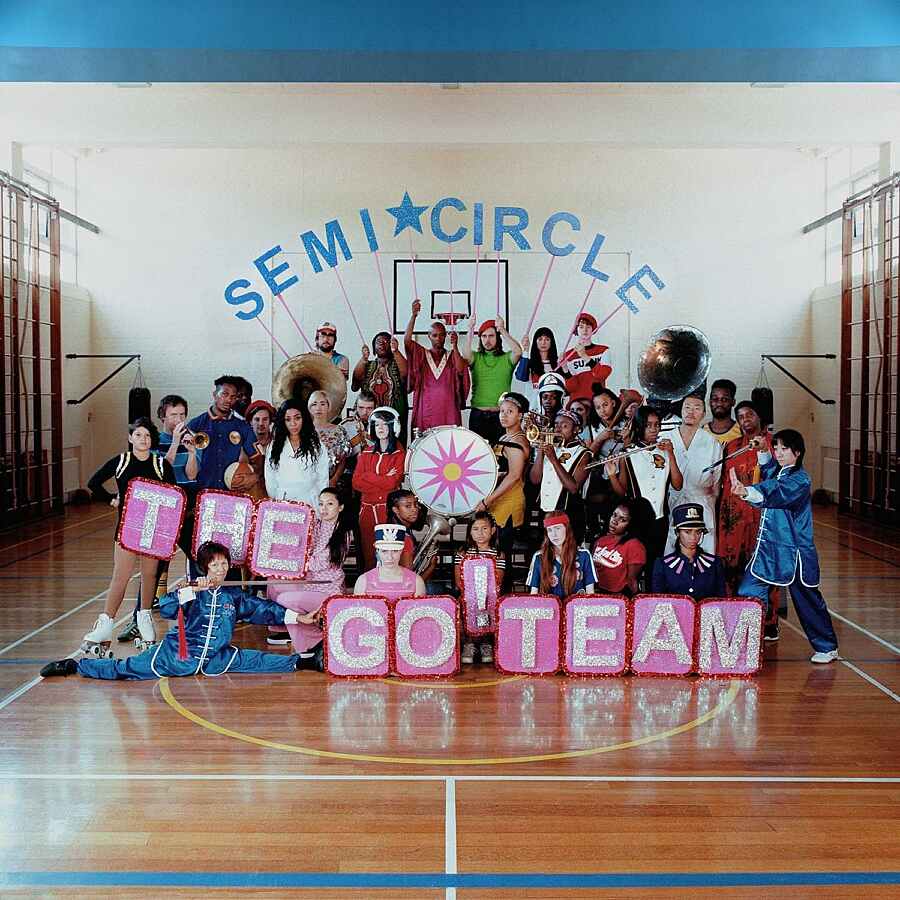 When you think of marching bands, you might turn your thoughts towards sporting events or perhaps a patriotic parade. It's this type of context that Ian Parton - the Brighton-based mastermind behind The Go! Team - wishes to liberate the idea of the marching band from on the group's latest album.
Thinking of a school's band throwing away their music sheets to take on the wealth of music beyond 'The Star-Spangled Banner', their new record is characterised by big, bold brass, which bursts out at almost every turn on the record. 'Semicircle Song' captures the spirit of the record in a microcosm, as strident, muscular oompah horns shuffle up against twinkling glockenspiels and buoyant melodies, while the steel drums on 'If There's One Thing You Should Know' lend a summery edge. On instrumental 'Chicos Radical Decade', which lends from '60s pop, the brass flourishes prevent the airy melodies from feeling too weightless. Despite this new focus, sometimes the tracks still sound like The Go! Team-by-numbers, with the likes of 'The Answer's No Now What's The Question' feeling a bit sludgy as a result.
What helps prevent 'Semicircle' from becoming overly stale in this sense is the sheer amount of vocalists who appear. While The Go! Team could never really be deemed a political band, the diverse range of voices that inhabit the record almost feels like a statement in itself. Contributors range from Annelotte De Graaf - aka Amber Arcades - singer Angela "Maki" Won-Yin Mak and Lipsector, who provides a breathy verse in French on 'Hey!' that's likely to take you by surprise.
The Detroit Youth Choir bring an almost gospel tinge to some tracks, and on opener 'Mayday' they chant out the letters like ecstatic cheerleaders. There's even a sample of a 1983 after school hip hop project on 'All The Way Live' that makes the track feel like a bridge between the earlier days of hip hop and the band's own shimmering pop. Original band member Ninja also returns for a stellar turn on 'She's Got Guns', where she spits bars across snapping beats and swirling synths that explode with that distinctive brass and a smattering of funk guitar in the chorus.
If you're not already a fan of The Go! Team then, despite some of the new ideas on offer, you're unlikely to be converted by what Ian and co have delivered here. For everyone else, 'Semicircle' won't seem like a giant leap for the band but is yet another upbeat, buoyant addition to their canon, injected with an even greater sense of community spirit.