Album Review
The Xcerts - Hold On To Your Heart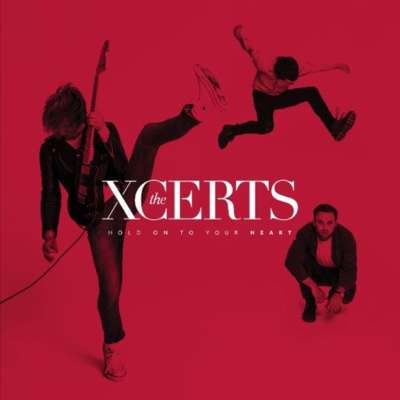 Another bold and brilliant album which soars higher than ever before.
Label: Raygun
Released: 19th January 2018
The Xcerts' evolution as a band is really rather something. Having first emerged with the quietly introspective 'In the Cold Wind We Smile', before opening the scuzzy floodgates with their darkly brilliant, yet utterly different, 'Scatterbrain', it was on their last release, 'There Is Only You', that it felt like they finally reached the true guitar pop heights they were capable of. That's the foundation that their newest full-length builds itself upon: it's an accomplished album packed with punchy chords, massive choruses and more than enough classic touch points for good measure.
Opening up with the luscious piano of 'The Dark' – a track which feels to perfectly lay out the album's lyrical themes – its moody introspectiveness soon transforms into the euphoric high of 'Daydream', an offering that sees adrenaline coursing through its veins. From then on, there's little letting up: from the anthemic refrain of 'Feels Like Falling In Love' – all clenched-fists and raised voices - to the wonderfully Springsteen-esque 'Drive Me Wild', which feels to seamlessly re-imagine that evocative feeling of The Boss' 'Born To Run', and not just because of the glorious saxophone.
Whilst this record was undoubtedly a huge challenge to make – with frontman Murray Macleod forcing himself to face his own demons in the process – it's also a resounding success. With 'Hold On To Your Heart' the trio have crafted another bold and brilliant album which soars higher than ever before.