Watch:
Birdskulls announce new 12" EP with 'Promises' video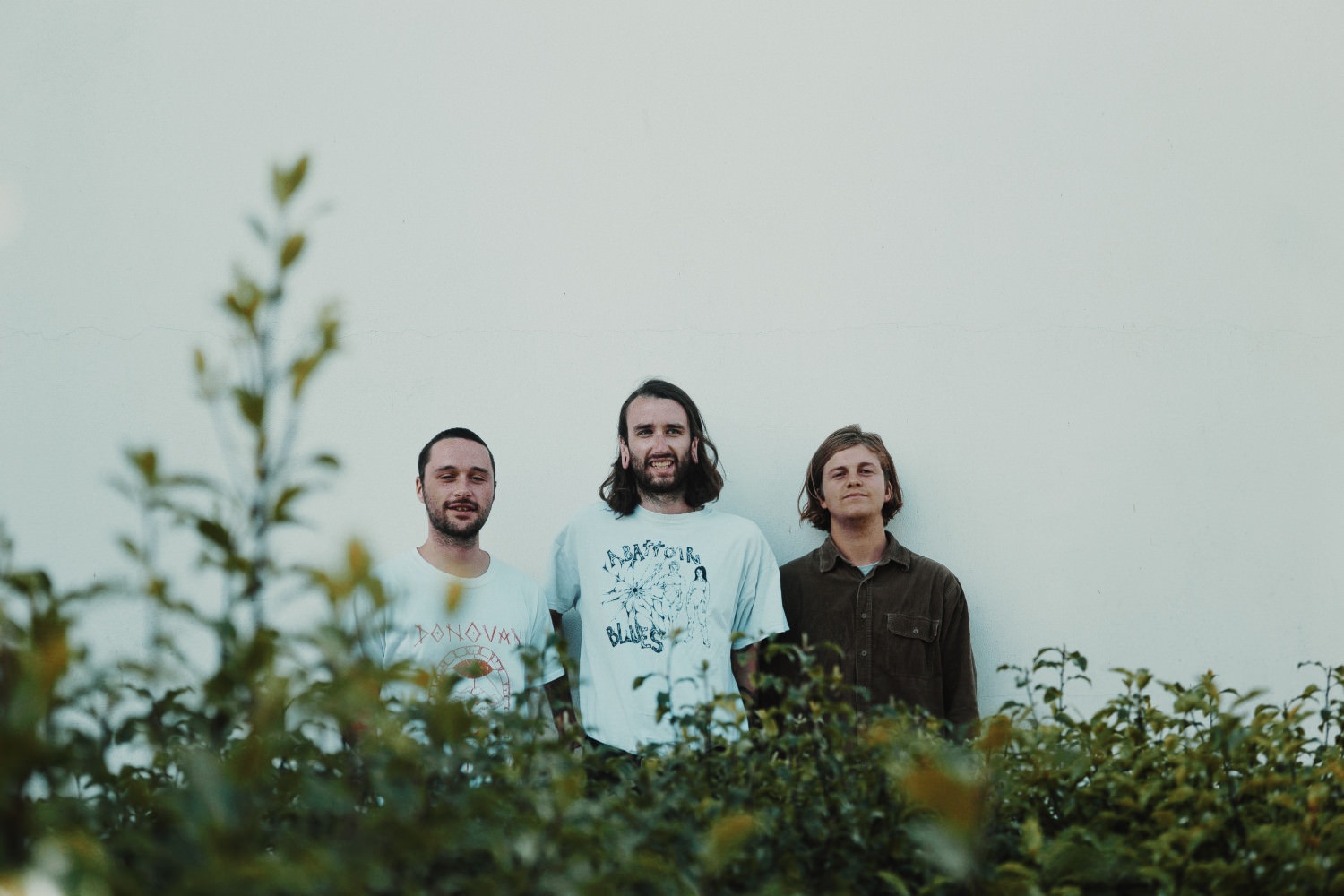 We chatted to the trio about the new collection, out in early March via Art Is Hard.
Brighton trio Birdskulls have announced they're to release a new 12" EP in early March, and we've got the first play of the band's new video for 'Promises'.
Coming out on limited vinyl via Art Is Hard on 3rd March, 'Promises' sees the band follow up their debut full-length with a four-track collection recorded by Theo Verney.
The video for new track 'Promises' is a grainy recreation of the band's notoriously hectic live shows.
Pre-order Birdskulls' self-titled new EP from Art Is Hard here, and view the EP's tracklisting and watch the 'Promises' video below.
We also chatted to the band about the new material and their 2018 plans. Read the chat below the jump.
1. Over It
2. Sleep Walking
3. Promises
4. Away Day
Hi Birdskulls! How are you today?
Hey! Good thank you, January is a pretty dark month but we're making it through.
Can you tell us a little bit about your new EP and second track 'Promises'?
Its a four track EP that we recorded when Rory was still in the band nearly a year and a half ago now. We released 'Over It' a few months back and we can't wait to get the rest of the tunes out because we've been sitting on these songs for a while now!
After our album Trickle (Dog Knights Productions) which was released around 2 years ago, we started writing songs intending to blend the sound of our earlier tunes (released on Art is Hard in 2012-2013) with the darker stuff on Trickle. Promises is definitely the heaviest track on the EP though, potentially one of the heaviest we've written. The video for Promises was shot by Harry Steel of the band Rain on our tour in the Summer with The New Tusk, when I (Jack) had hair.
How was it recording the new record with Theo Verney?
I always love recording with Theo, he's super relaxed but definitely pushes us to play better every time, a good balance of being driven and chilled. He knows exactly what we want to sound like as well because we've known him for like 6/7 years now. When I first started playing shows in Brighton his band was one of the first shows I played with an early Birdskulls. Church Road studios is great too, it has this plate reverb that sounds absolutely amazing that I wanted to cover the tracks in, but it obviously became a bit ridiculous as it sounded like a terrible version of Slowdive.
What can we expect from you for the rest of 2018?
In 2018 we plan to write and tour as much as we can, which seems fairly obvious, but we're all in a fair few bands and work full time so squeezing in the rock can be hard but we're getting pretty good at it now! This year we'd really like to finally play some shows in mainland Europe, we've had many offers over the years but we've never managed to do it. Expect drama, expect emotion, expect Birdskulls.