Have You Heard?
Hop Along – How Simple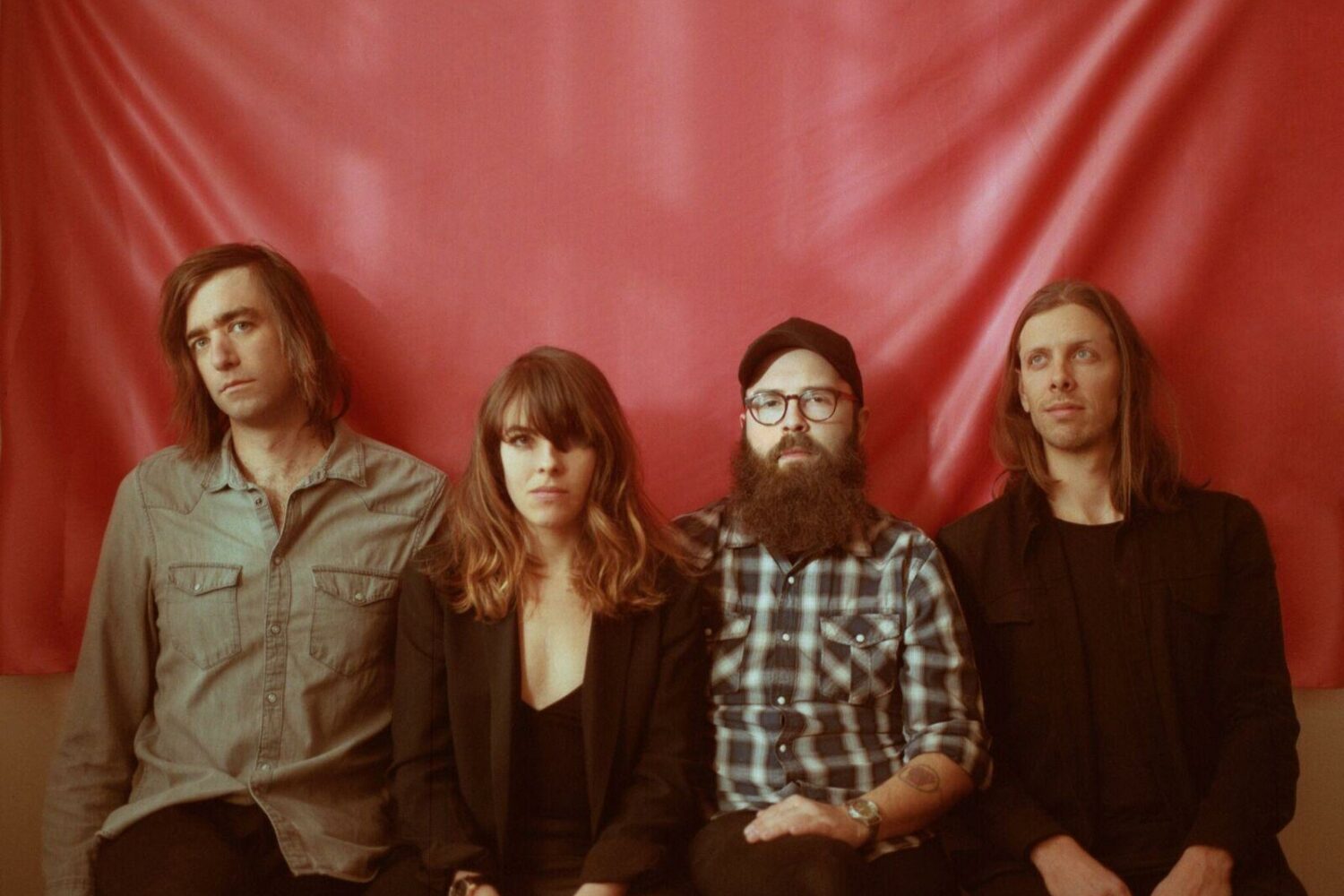 Photo: Tonje Thilesen
An emotional, cutting return that's more complex than its title suggests.
On their upcoming new album 'Bark Your Head Off, Dog', Philadelphia's Hop Along are setting out to consider what it's like to cast off perceptions, but not always with the assurance of what will replace those once long-held notions. Songwriter, vocalist and guitarist Frances Quinlan began meditating on the nature of power, and the men who often wield it, saying: "I'm at a point in my life where I'm saying instead, 'well, what can I do?'"
Its lead track and single, 'How Simple', encapsulates these feelings. A first listen might lead one to believe that the track centres around a breakup, particularly thanks to its repeated refrain of "we will both find out, just not together". Yet it's also deeply self-reflective. There's a sense of wrangling with oneself, even of confronting mortality. Transience rears its head in the cutting line "think I should stop checking myself out in the windows of cars/ When I could see my future in pictures of relatives". Quinlan acknowledges that her self-love is only fleeting, whereas other actions could lead to a permanent imprint.
Quinlan's compelling vocal performance only lends to the emotional force behind the track, morphing from an almost angelic coo to simmering angst in a split-second, leaning on buoyant punk-inflected riffs and, in the end, the gentle, sweeping tones of strings. 'How Simple' is anything but.